Park City Event Guide: August 23 – 29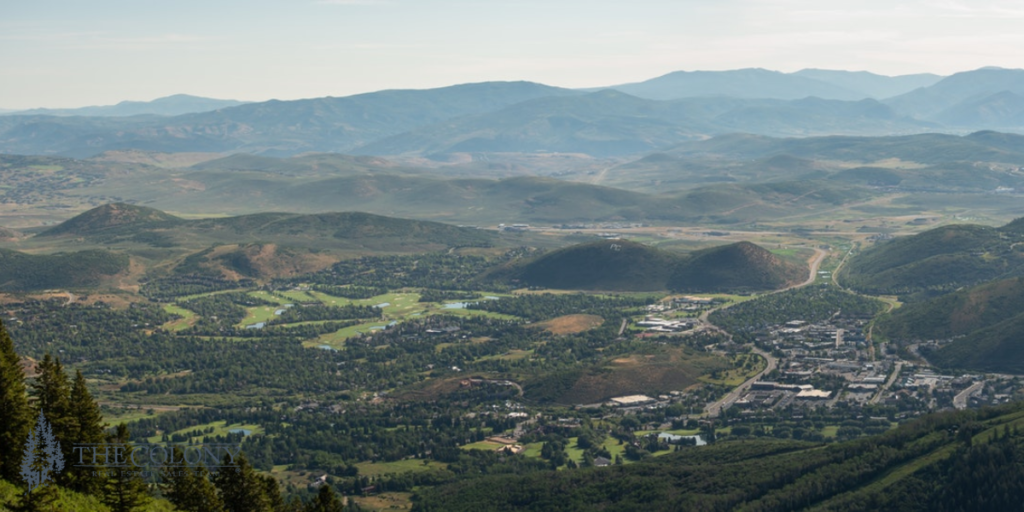 Summer may be coming to an end, but the fun is far from wrapping up. Here's what's happening this weekend and beyond in Park City.

FRIDAY, AUGUST 23

Summit Yoga at Montage Deer Valley
9 AM @ Montage Deer Valley Mountain Lawn
Every Friday, an in-house fitness and wellness specialist from the resort will guide an hour-long meditation and yoga session on the lawn, overlooking the Wasatch Mountain Range. 

Yoga on the Patio 
9:30 AM @ Park City Library
Welcome all to a free community yoga class every Friday. Classes will be held outside on the patio or inside the Park City Library depending on the weather. Please bring a yoga mat. This program is in partnership with the Park City MARC.
Reggae Rise Up Utah Music Festival
Noon–11 PM | Friday – Sunday
@ River's Edge Campground in Heber
Celebrate the end of summer in the best way possible—with art, food, and great reggae music. This weekend event at the River's Edge Campground brings a great line-up—stay for the day or camp the entire weekend. 
Park City Area Showcase of Homes
2 PM – 8 PM Friday
10 AM – 6 PM Saturday & Sunday
Get to walk through some of Park city's most beautiful homes without breaking in? Sign me up! Visit some of the area's most luxurious homes in a self-guided tour that ranges from traditional mountain style to mountain contemporary, with top of the line amenities including gourmet kitchens, spa bathrooms, home theaters and custom details featuring the latest technology and architectural innovation. Tickets are $15, available online.

Artful Afternoon
1 – 3:30 PM @ Kimball Art Center
An after-school program to encourage kids to explore art. Kiddos get to try a variety of fun materials and drop-ins are welcome; the 30 dollar fee includes instruction, supervision, and all materials. Check out our Nonprofit Highlight on all the incredible programming Kimball Art Center provides HERE.

Lego Club
1—2 PM @ Park City Library
An hour of Lego BLISS. The Park City Library hosts this every week for builders of all ages. Duplos for the younger architects, IKOS for the master builders and lots and lots of LEGOS for everyone in-between. 

Village Live Music: Zac and Callie
4 PM – 7 PM @ Park City Mountain Village
From PCMR's website: "From their smooth and haunting vocal harmonies to their refreshingly unique instrumental arrangements, it would seem that Callie Crofts and Zac Bryant are a match made in musical heaven." This concert held on the patio at Legends.

Parents' Survival Night
6 – 9 PM @ The Little Gym Park City
A break from the kids *and* a break from the parents – it's a survival night for all of us. Parents can use the time to enjoy a movie or a quiet meal out while the kids get quality "kid time" in a safe, fun place with trained instructors who lead them through music, games, and fun. As you might imagine, spots fill quickly, so book HERE.

Park City Limits Dinner Concerts 2019
Every Thursday, Friday & Saturday night @ Silver Star Café
Every weekend, eat some great food while enjoying an acoustic dinner show with singers and songwriters from around the region. Weather permitting, the shows will be on the patio during the summer. Check the music schedule HERE and call to make a reservation.

Felix Cavaliere's Rascals
Friday–Saturday, 8 PM;
Sunday, 6 PM @ The Egyptian Theatre
Rock & Roll Hall of Famer and Grammy Award-winning headliner Cavaliere unleashes plenty of soul — and "Good Lovin'" à la his former band's huge hit. 

The Bluebird Cafe Concert Series:
Ashley Gorley, Chris DeStefano, Brett James
7 PM @ Sundance Resort
The Bluebird Cafe Concert Series features Nashville's renowned singers, songwriters, and musicians. We're pleased to partner with the original Bluebird Cafe to bring these talented artists to Sundance.
2019 Artists
August 23 & 24: Jimmy Robbins, Laura Veltz, Dav Barnes
Thievery Corporation with Talia Keys
7 PM @ Deer Valley's Snow Park Amphitheater
Rock out with headliners Thievery Corporation and special guest Talia Keys under the stars of Deer Valley's amphitheater. Bring a picnic and a blanket and settle in for a night of great music.

Trailside Bike Park Shred-n-BBQ
5 PM @ Trailside Bike Park
The Shred-n-BBQ features BBQ, music, giveaways and laps in the park. 

Beeswax Wrap Workshop
6 PM @ Swaner EcoCenter
Learn how to make beautiful and environmentally friendly reusable beeswax wraps. These wraps can be used to keep food fresh as an alternative to plastic wrap or aluminum foil. Make a set of wraps to use at home and leave with the skills to make more!

Backyard Campout and Movie in the Park
7 PM @ Trailside Park (upper field)
Enjoy our favorite backyard games including cornhole, frisbee, and more. $20 for tent reservation and movie is FREE. Spider-Man: Into the Spider-Verse will show at dusk.

SATURDAY, AUGUST 24

7th Annual Salt Lake Climbing Festival
7 AM–10 PM (or overnight camping) on Saturday
7 AM – 4:30 PM on Sunday
Join area climbers for a weekend of learning, community, and camping under the stars. Local guide outfitter companies offer two-day and single-day climbing clinics in the Cottonwood Canyons, with home base at the Millicent Chalet at Brighton. All experience and skill levels welcome, especially beginners. $150 Full Weekend, $90 Single Day, $30 Saturday Night Only. Tickets include live music by the Michelle Moonshine Trio, yoga, Pilates, a silent auction, hourly raffles, games, camping, clinics, and more. 

National Ability Center's Summit Challenge
7 AM @ National Ability Center
Join riders of all abilities in a fun race for a great cause as cyclists of all abilities help raise funds for the National Ability Center's programs and activities. The race's routes meander through the scenic mountains and valleys of Summit and Wasatch counties, with courses varying from 16 to 100 miles. 

Saturday Morning Nature Walk
8:30 AM @ Swaner Nature Preserve
Start your weekend off on the right foot! Join a group of weekend-walkers and learn about the Swaner Preserve wetlands while you get some exercise – and look for an abundance of wildlife!

Art on the Trail
3–6 PM @ McCleod Creek Trail
Experience nature and art while enjoying pop-up, creative performances on Park City's beautiful McCleod Creek Trail (along the stretch of trail between Copper Moose Farm and Temple Har Shalom). Performances include dance, poetry, folk music, classical music, and will be scattered throughout a flat, shaded portion of the one-mile section of trail. 

Village Live Music: Muddpuddle
3PM @ Park City Mountain Village
The Park City-based rock-and-roll band Muddpuddle thrills audiences with a blend of original and cover music in a wide variety of styles. Muddpuddle's sound touches on jam band, alt-country, classic rock, and blues to provide a unique blend of musical fun. The line-up consists of Cole Hobbs and Marty Klein on guitars, Phil Dean on Bass, Mike Rogers on Keyboards, Matt Gordon on Drums, and Johnny Leone on Saxophone. This concert will be held at the PayDay Pad in the Park City Mountain Village.
Canyons Village Summer Concert Series: The Motet
6 PM @ Canyons Village at Park City Mountain Resort
Every Thursday and Saturday night, the resort will host a free, outdoor concert. This week, The Motet is the featured performer. A concert or an album can unlock another world if you let it. The Motet respects and reveres this time-honored phenomenon. Fusing fiery funk, simmering soul, and improvisational inventiveness, the Denver, CO seven-piece—Lyle Divinsky [vocals], Dave Watts [drums], Joey Porter [keyboards], Garrett Sayers [bass], Ryan Jalbert [guitar], Parris Fleming [trumpet], and Drew Sayers [saxophone]—have continually provided an escape for listeners over the course of seven full-length albums since 1998.

Homestead Summer Concerts
7 PM @ Homestead Resort
The Free Homestead Summer Concerts Event begins at 7 pm every Saturday evening.  BBQ and treats are available for purchase.  Bring your chair and enjoy!
Aug 24–Sam Payne (Storytelling Musician)
*Aug 31–The Shane Lee Band (Country Rock)
*Sep 7–Groove Axis (Jazz)
*Sep 14–Molly In The Mineshaft (Bluegrass)
*Sep 21–Ed Stevens Tribute (Music of the Series Founders)

*The last 4 shows will begin at 6:00 pm
SUNDAY, AUGUST 25

Avian Adventures 3
7 AM @ Swaner Eco-Center and Preserve
Participate in the third of four birding adventures on the Swaner Preserve.  Legendary Utah Birder Kenny Frisch guides this early morning tour to view and identifies local and migratory birds on the preserve.  Wear comfortable shoes or boots that can get wet, and be prepared for uneven ground. 
Park Silly Farmer's Market
10 AM – 5 PM @ Park City's Historic Main Street
One of my favorite parts of summer is farmer's markets. And this weekend, Park Silly kicks off. Every Sunday, local and regional arts and crafts, music and performance art, antiques, imports, and one-of-a-kind finds, delicious gourmet foods, and farmer's market fruits and vegetables all converge on Park City's Historic Main Street. From 10 am to 5 pm, stroll the streets, eat lots of food and enjoy the entertainment!
This week, on the Park Silly Main Stage:
11:00am – 12:00pm: Ghosttowne
1:00pm – 2:00pm: Christine Kinslow
2:00pm – 3:00pm: Jordan Matthew Young
Walk A Mile in Her Shoes
11:30 AM @ City Park
Join the Peace House of Park City for this fun and quirky fundraiser.  Men march with signs and their favorite heels while women join alongside as blister sisters. Teams and fun costumes encouraged.  

Swaner's Craft Sunday
11 AM – 1 PM @ Swaner EcoCenter
Kids of all ages are invited to enjoy the complimentary Swaner Craft Sunday! Join the fun at the Swaner Preserve and EcoCenter, and create a nature-themed craft to bring home.

Climbing Wall
1 – 3 PM @ Swaner Eco-Center
Climb through the EcoSystem from the bedrock all the way to the uplands! The Swaner indoor climbing wall is fun for all ages. A harness is supplied, participants are asked to wear closed-toe shoes.

Village Live Music: Dana Williams
4 PM – 7 PM @ Park City Mountain Village
Sun's out, outdoor concerts out (That's what the kids are saying, right?) From PCMR's website "Three-time mayor of Park City and beloved local activist, Dana Williams takes the stage as a solo artist, performing acoustic rock music. Williams has been part of the staple Park City act, Motherlode Canyon Band, for more than two decades." The concert will take place on the Legends patio at Park City Mountain Village.

DIG In
August 25, 3 PM @ Summit Community Gardens
EATS and Summit Community Gardens created DIG In to bring people together around food. This community-focused event sells out to 400 guests every year! Held at Summit Community Gardens on August 25, 2019, this is one of the most beautiful outdoor events in town for the whole family. The fundraiser supports EATS-Eat Awesome Things at School. EATS offers community classes and programs to make sure every student in the Park City School District is getting the best nutrition possible—at school and at home.

DURING THE WEEK

TUESDAY, AUGUST 27

Toastmasters
7 AM @ Keller Williams Building
Ok this is something I had no idea this existed. Since 1924, Toastmasters has been a public speaking group that will help you become the best public speaker you can be. Whether for an upcoming business talk that has you concerned or a toast at your brother's wedding, Park City Toastmasters will help you prepare. It's where you come to practice, get great ideas, find coaching and make friends.

Tent Tales for Tykes
11 AM – 12 PM @ L.L. Bean Park City Store
Storytime at Park City's L.L. Bean store on Main Street. Ideal for kiddos 3-6, during each weekly session, they'll explore a different nature theme and then play a game or do a craft. You can join in on the fun or spend the hour shopping but you do have to register HERE.

Summit County Community Market
12 PM – 4 PM @ Park City Hospital
The Summit County Community Market is back in its third year with more fresh, local produce! On August 20, 27 and September 3, go to the parking lot of Park City Hospital to purchase fresh fruits and vegetables, attend free health screenings, watch cooking demonstrations and much more! Car seat checkpoints are offered at all three markets.

League of Women Voters—Park City Unit Meeting
11 AM @ Park City Library, Room 101
Mary Closser, Education Director for Recycle Utah, will discuss "What Really Happens to Recyclables and the Future of Plastic Bag Bans"

Deer Valley's Tuesday Twilight Series
4 PM – 8 PM, Tuesdays – August 27 @ Deer Valley
Take the chance to experience the mountain in the evenings again this summer with the Twilight Ride Series. Lift-served mountain biking is available on Silver Lake Express, Homestake Express, and Sterling Express chairlifts. And if you reserve in advance, you can get some mountain bike lessons as well.

Hops on the Hill
6 PM @ Stein Eriksen Lodge Deer Valley
Taste the delectable flavors of summer with Hops on the Hill, where you'll experience favorites from local craft breweries and some of Chef Zane's best food pairings on the deck with live music on the lawn.
WEDNESDAY, AUGUST 28

Drop-in Restoration Work
9 – 11:30 AM @ Swaner EcoCenter
Pop in to help with some restoration work and get an up-close look at the Preserve! Restoration projects will consist of removal of invasive weeds and help with other miscellaneous projects on the Preserve. We will meet at the EcoCenter.

Music on the Patio: Voices in the Hills series
11 AM @ Park City Library
Voices in the Hills brings musicians from across the state and country. Bring a picnic or get a snack from Lucky Ones Coffee. 

Wednesday Farmer's Market
Noon @ Park City Mountain (Silver King parking lot)
Stop by and pick up fresh fruit for a mid-hike snack, a bundle of organic vegetables for your family dinner, or locally made jams, jellies, trinkets, or jewelry to take home as a souvenir each Wednesday from 12:00 – 5:00 PM. Not only does buying local food help our community, it also helps our environment by reducing carbon dioxide emissions and packing materials, as well as helping to make farming more profitable.

Crafternoons at Park City Library
4 – 5 PM @ Park City Library
Come left off some creative steam. Make and take your crafty project every week. All ages welcome.
THURSDAY AUGUST 29

Canyons Village Summer Concert Series: Driftwood
6 PM @ Canyons Village at Park City Mountain Resort
Every Thursday and Saturday night, the resort will host a free, outdoor concert. This week, Driftwood is the featured performer. From the PCMR website "Anyone familiar with the Americana music scene knows this Upstate, New York-based band has cut their teeth on a killer live show. With a never-ending tour schedule and a steady buzz, they have built a very solid underground fan base. "The game has been live shows and nose to the ground since the beginning," says guitarist/songwriter Dan Forsyth. As well as a devout following and a sizable discography, the band's hard work has also been a huge part of the inspiration for their music. The songs and arrangements have grown out of time spent on the road, growing closer, learning with and from each other and weathering the up's and down's of the journey together."
AUGUST

Aug 30 & 31 → Swiss Days | Midway 
Aug 30 – Sept 1 → Park City Mountain's First-Ever Oktoberfest

SEPTEMBER
Sept 02 → Miner's Day Parade & Celebration | Historic Main St. & City Park
Sept 06 → Run-a-Muk Dog Area Cleanup
Sept 06 → People's Health Clinic | 20th Anniversary Party
Sept 07 →Brunch at Altitude | Historic Main Street
Sept 07 → Run for Recreation @ PC MARC to Basin Rec Fieldhouse
Sept 07 → Red Apple Gala | Park City Education Foundation Fundraiser
Sept 14 → Hearth and Hill Copper Moose Farm Stand Dinner
Sept 14 & 15 → Autumn Aloft Hot Air Balloon Festival | North 40 Fields
Sept 14 & 15 → Park City Songwriter Festival | Historic Main Street
Sept 15 → Tour de Suds
Sept 19 → Storing Root Veggies | Class @ Summit Community Gardens
Sept 25 → Swing for Sports Golf Tournament Fundraiser @ Canyons Golf Course
OCTOBER
Oct 26 → Celebrate the Spirits Trick-or-Treat Run | Basin Rec Fieldhouse
COMMUNITY INVOLVEMENT
An amazing opportunity to learn more about Park City and how you can get more involved is now available. Applications for Leadership Park City Class 26 are now open.

Through this life-changing, competitive program, you'll learn how all the different elements of the Park City community work together—from city and county government to businesses to non-profits. You can get more information HERE and find the application HERE.

---

The Colony at White Pine Canyon is the largest gated ski-in / ski-out community in the United States. Our land spans 4600 acres, and approximately 90% of it will always be preserved as open space.

In winter, enjoy exclusive ski and snowboard access to one of North America's largest mountain resorts, Park City Mountain. In spring, the snow melts to reveal an amazing network of hiking, biking, and horseback riding trails, connecting to more than 400 miles of single-track trails throughout the surrounding area.

The Colony is just 35 minutes from Salt Lake International Airport and 5 minutes to Park City's historic Main Street, home to the Sundance Film Festival and world-class dining and shopping.