Park City Event Guide: August 16 – 22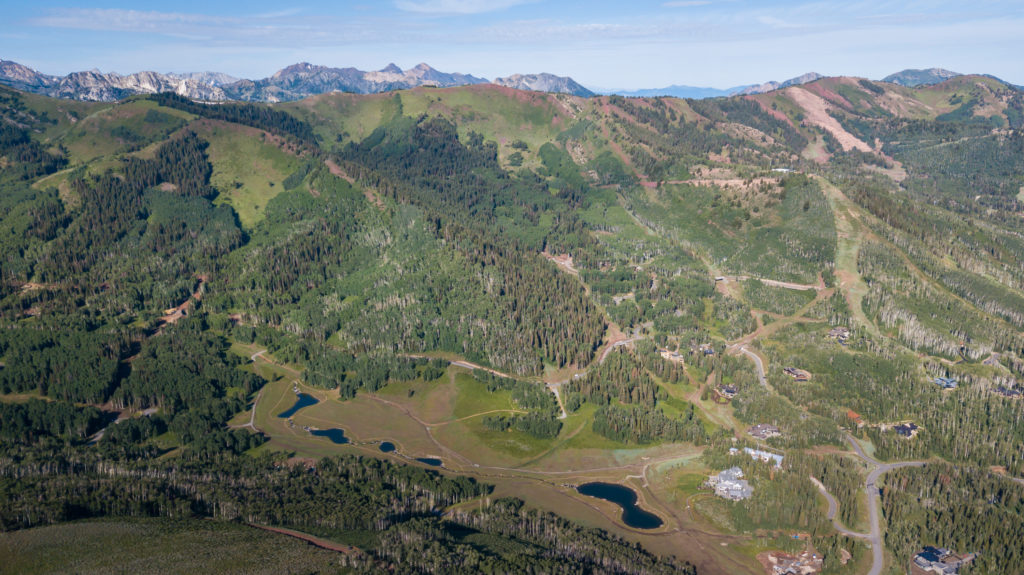 The Tour of Utah is one of the most prestigious cycling events in North America – and it runs right through our community each and every summer!
The Larry H. Miller Tour of Utah is an epic seven-day, professional cycling race along some of the most scenic highways and byways of Utah.

Saturday's Stage 5 Event starts at 2:30 p.m. and finishes at 5:45 p.m. at Canyons Village at Park City Mountain, while Sunday's Stage 6 Event starts at 12:30 p.m. and finishes at 3:45 p.m. on 250 Main St.

Activities, like an expo and kids' races, round out the celebration before, after, and during the event. If you haven't experienced the thrill of watching – and feeling! – the cyclists zoom past in one giant mass, do not miss out; it is absolutely worth standing along the sidelines and cheering!

FRIDAY, AUGUST 16TH

Summit Yoga at Montage Deer Valley
9AM @ Montage Deer Valley Mountain Lawn
Every Friday, an in-house fitness and wellness specialist from the resort will guide an hour-long meditation and yoga session on the lawn, overlooking the Wasatch Mountain Range.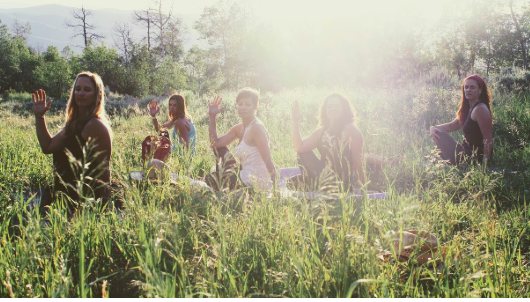 Yoga on the Patio
9:30 AM @ Park City Library
Welcome all to a free community yoga class every Friday. Classes will be held outside on the patio or inside the Park City Library depending on the weather. Please bring a yoga mat. This program is in partnership with the Park City MARC.

Artful Afternoon
1 – 3:30 PM @ Kimball Art Center
An after-school program to encourage kids to explore art. Kiddos get to try a variety of fun materials and drop-ins are welcome; the 30 dollar fee includes instruction, supervision, and all materials. Check out our Nonprofit Highlight on all the incredible programming Kimball Art Center provides HERE.

Lego Club
1—2 PM @ Park City Library
An hour of Lego BLISS. The Park City Library hosts this every week for builders of all ages. Duplos for the younger architects, IKOS for the master builders and lots and lots of LEGOS for everyone in-between.

Village Live Music: Teresa Eggertsen Cooke
4 PM – 7 PM @ Park City Mountain Village
From PCMR's website: "Teresa Eggertsen Cooke has the unique ability to present and perform songs that you may have heard over the years and make one feel as if they are hearing them for the very first time in your life. "When I see how happy my music makes people and the emotion that ensues, I am so humbled. I have loved the "Standards" for as long as I can remember and I also had every Elton John and Carole King album in the 70"s. I currently reside with my family in Park City, Utah I began playing piano and singing at a very young age and continued for years until I took a break to become an internationally ranked Mountain Bike racer. I then retired from racing in 2003 and came back to music." This concert held on the patio at Legends.

Parents' Survival Night
6 – 9 PM @ The Little Gym Park City
A break from the kids *and* a break from the parents – it's a survival night for all of us. Parents can use the time to enjoy a movie or a quiet meal out while the kids get quality "kid time" in a safe, fun place with trained instructors who lead them through music, games, and fun. As you might imagine, spots fill quickly, so book HERE.

Park City Limits Dinner Concerts 2019
Every Thursday, Friday and Saturday night @ Silver Star Café
Every weekend, eat some great food while enjoying an acoustic dinner show with singers and songwriters from around the region. Weather permitting, the shows will be on the patio during the summer. Check the music schedule HERE https://www.thesilverstarcafe.com/music-show-calendar and call to make a reservation.

Barefoot in the Park
Friday-Saturday 8 PM, Sunday 6 PM @ Egyptian Theater
In Barefoot in the Park, newlyweds Corie and Paul Bratter have completed their six-day honeymoon and are moving into their first apartment. Corie is romantic, impulsive, and enthusiastic, while her husband is a proper, careful, even "stuffy" young attorney who is more concerned with his budding legal career than he is with helping to build their love nest and perpetuating the honeymoon atmosphere. Soon Corie and Paul quarrel, Paul questioning Corie's judgment and Corie questioning Paul's sense of romance and adventure.

KPCW Annual Back Alley Bash
5 PM @ Town Lift Plaza
Join KPCW for a free community appreciation party and enjoy live music, kids' entertainment and more. Food and beverages are available for purchase with all proceeds benefiting KPCW.

Gone West featuring Colbie Caillat
7:30 PM @ Eccles Center
Caillat dazzles with her pop-infused country band Gone West. Caillat's Malibu Sessions Tour sold out The Eccles Center last time the quartet stopped in town. This performance features songs from their newly-released EP, "Tides," as well as favorites from Caillat's catalog.

Beethoven Festival Summer Season: Stephen Beus in Concert
7:30 PM @ Park City Community Church
Don't miss piano virtuoso Stephen Beus, winner of the Bachauer International Piano Competition, performing the final concert of the Beethoven Festival Summer Season.
SATURDAY, AUGUST 17TH

Saturday Morning Nature Walk
8:30 AM @ Swaner Nature Preserve
Start your weekend off on the right foot! Join a group of weekend-walkers and learn about the Swaner Preserve wetlands while you get some exercise – and look for an abundance of wildlife!
Village Live Music: Dr. Bob
3 PM – 6 PM @ Park City Mountain Village
Sun's out, outdoor concerts out (That's what the kids are saying, right?) From PCMR's website "Dr. Bob has been a staple in the Park City music scene. Led by singer and songwriter Jeffery Howrey, the band has entertained its fans with original blues-based hard rock for 35 years. Dr. Bob has played hundreds of gigs throughout the West, including multiple appearances at the Utah Arts Festival and the Park City Arts Festival. Dr. Bob has opened concerts for such national acts as the Ramones, Huey Lewis and the News. Dr. Bob has released seven CDs of original music, including the recent album "Back from the Grave." Concert will take place on the PayDay Pad in the Park City Mountain Village.
Canyons Village Summer Concert Series: The Honey Hounds
6 PM @ Canyons Village at Park City Mountain Resort
Every Thursday and Saturday night, the resort will host a free, outdoor concert. This week, The Honey Hounds are the featured performer. With Nicholas Izzard on guitar and vocals, Tyler Watts on drums, and Nathan Ranew on bass, the Honey Hounds are re-energizing western music, embodying the rock n roll lifestyle while embracing the roots of soul and funk. Balancing between righteousness and the mysticism that surrounds the blues culture, they've come to represent the resurgence of a genre and the voice of a generation.

Homestead Summer Concerts
7 PM @ Homestead Resort
The Free Homestead Summer Concerts Event begins at 7 pm every Saturday evening. BBQ and treats are available for purchase. Bring your chair and enjoy!
Aug 17–Silver City Pink (Folk/Bluegrass)
Aug 24–Sam Payne (Storytelling Musician)
*Aug 31–The Shane Lee Band (Country Rock)
*Sep 7–Groove Axis (Jazz)
*Sep 14–Molly In The Mineshaft (Bluegrass)
*Sep 21–Ed Stevens Tribute (Music of the Series Founders)

*The last 4 shows will begin at 6:00 pm
Improvised Fairy Tales
3 PM @ Park City Library
Park City Improv turns your favorite fairy tales on their head, creating belly-aching fun for the whole family.
John Butler Trio & St. Paul and The Broken Bones
7 PM @ Deer Valley's Snow Park Amphitheater
Thoughtful lyrics, dynamic performances, and a full eight-man roster comprised of some of the best young instrumentalists in the South makes this a must-see event.

Full Moon Challenge Course
8 PM @ National Ability Center
Experience this challenging obstacle course under a full moon, complete with adaptive elements featuring a high bridge wide enough for a wheelchair, a zip line without an abrupt stop (and more), so that individuals of all abilities can move past fears or barriers while building trust with members of their team or family.

SUNDAY, AUGUST 18TH

Swaner's Craft Sunday
11 AM – 1 PM @ Swaner EcoCenter
Kids of all ages are invited to enjoy the complimentary Swaner Craft Sunday! Join the fun at the Swaner Preserve and EcoCenter, and create a nature-themed craft to bring home.

Climbing Wall
1 – 3 PM @ Swaner Eco-Center
Climb through the EcoSystem from the bedrock all the way to the uplands! The Swaner indoor climbing wall is fun for all ages. A harness is supplied, participants are asked to wear closed-toe shoes.

Village Live Music: Classic Steve
4 PM – 7 PM @ Park City Mountain Village
From PCMR's website "Steve is a self-taught musician who has been playing since the age of 4. He's been a professional musician for more than 35 years and plays the guitar, mandolin, piano, steel guitar, bass, drums and sings. In the past year, Steve has published a children's book called "Patch the Polar Bear" and released an acoustic instrumental CD and a new blues rock CD called "Resonate." Today, Steve continues to write and record new material." Concert will take place on the Legends patio at Park City Mountain Village.

The Paint Mixer: Mountain Landscapes
3 PM @ Deer Valley Grocery Café
Live music, food and drink specials, and a DIY paint class!

DURING THE WEEK

MONDAY, AUGUST 19TH

KPCW Summer Pledge Drive and Online Auction
Monday through Friday
Public radio is one of the best ways to learn about your community and more. But as a nonprofit, KPCW needs your help to stay on the air. Call 435-649-9004 to donate during the on-air Pledge Drive, August 19th through August 22nd.

You can also check out the online auction items all week through Friday, August 23rd.

TUESDAY, AUGUST 20TH

Toastmasters
7 AM @ Keller Williams Building
Since 1924, Toastmasters has been a public speaking group that will help you become the best public speaker you can be. Whether for an upcoming business talk that has you concerned or a toast at your brother's wedding, Park City Toastmasters will help you prepare. It's where you come to practice, get great ideas, find coaching and make friends.

Tent Tales for Tykes
11 AM – 12 PM @ L.L. Bean Park City Store
Storytime at Park City's L.L. Bean store on Main Street. Ideal for kiddos 3-6, during each weekly session, they'll explore a different nature theme and then play a game or do a craft. You can join in on the fun or spend the hour shopping but you do have to register HERE.

Summit County Community Market
12 PM – 4 PM @ Park City Hospital
The Summit County Community Market is back in its third year with more fresh, local produce! On August 20, 27 and September 3, go to the parking lot of Park City Hospital to purchase fresh fruits and vegetables, attend free health screenings, watch cooking demonstrations and much more! Car seat checkpoints are offered at all three markets.

Deer Valley's Tuesday Twilight Series
4 PM – 8 PM, Tuesdays through August 27 @ Deer Valley
Take the chance to experience the mountain in the evenings again this summer with the Twilight Ride Series. Lift-served mountain biking is available on Silver Lake Express, Homestake Express and Sterling Express chairlifts. And if you reserve in advance, you can get some mountain bike lessons as well.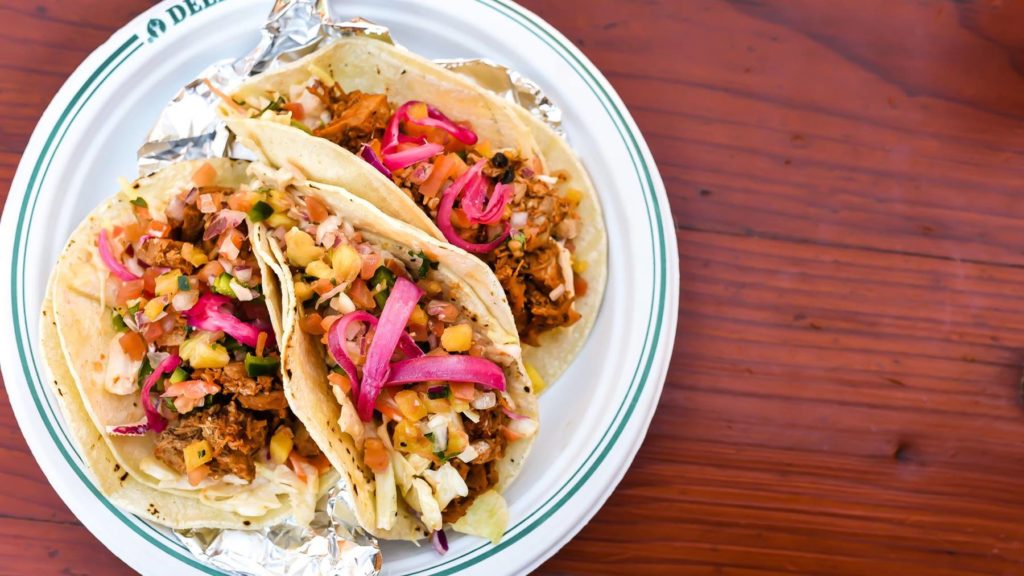 Twilight Taco Tuesday
5 – 8 PM @ Silver Lake Snack Shack | Deer Valley Resort
While you're up at DV, don't miss Taco Tuesday. Enjoy $3 tacos and $5 beers at the Silver Lake Snack Shack.
Paws to Read
4 PM @ Park City Library
The most adorable event at the library is back. Help your anxious reader get over the embarrassment of reading out loud by reading to therapy dogs. Time slots are first come, first served.

Hops on the Hill
6 PM @ Stein Eriksen Lodge Deer Valley
Taste the delectable flavors of summer with Hops on the Hill, where you'll experience favorites from local craft breweries and some of Chef Zane's best food pairings on the deck with live music on the lawn.
WEDNESDAY, AUGUST 21ST

Music on the Patio: Voices in the Hills series
2 PM @ Park City Library
Voices in the Hills brings musicians from across the state and country. Bring a picnic or get a snack from Lucky Ones Coffee.

Wednesday Farmer's Market
Noon @ Park City Mountain (Silver King parking lot)
Stop by and pick up fresh fruit for a mid-hike snack, a bundle of organic vegetables for your family dinner, or locally made jams, jellies, trinkets, or jewelry to take home as a souvenir each Wednesday from 12:00 – 5:00 PM. Not only does buying local food help our community, it also helps our environment by reducing carbon dioxide emissions and packing materials, as well as helping to make farming more profitable.

Crafternoons at Park City Library
4 – 5 PM @ Park City Library
Come left off some creative steam. Make and take your crafty project every week. All ages welcome.

Live PC Give PC Community Jam Session
5:30 PM @ Deer Valley Resort
Mountain Town Music's annual Live PC Give PC Community Jam Session will bring local musicians together to celebrate the end of summer with a super jam which is inspired by The Band's The Last Waltz.
THURSDAY AUGUST 22ND

Walking Tours of Park Avenue
11 AM @ Park City Museum
Learn about the churches, homes, and architecture of one of Park City's oldest streets. Call to reserve a spot as space is limited. Please bring comfortable walking shoes, a water bottle, and wear sunscreen.
Canyons Village Summer Concert Series: BENYARO
6 PM @ Canyons Village at Park City Mountain Resort
Every Thursday and Saturday night, the resort will host a free, outdoor concert. This week, Stephen Kellogg is the featured performer. From the PCMR website "From the dank depths of the Brooklyn subways to the spiritual heights of Jackson Hole Wyoming, Ben Musser's indie roots project BENYARO carves a unique path with one rule: make great art. Ben Musser's indie-acoustic soul and roots project was formed, in his words, "to expand the boundaries of acoustic music and serve as a vehicle for my distilling artistry." Musser is a multi-instrumentalist; a drummer, guitarist, singer, songwriter and schooled in jazz, rock, classical guitar and voice."

Felix Cavaliere's RASCALS
8 PM @ Egyptian Theater
An artist who defined a generation as the world's first rock and roll band and a 50 year career that includes the Rock & Roll Hall of Fame to Grammy Hall of Fame.

ONGOING EXHIBITS

Utah Olympic Park is open for the summer season. You can learn about the park's beginnings in the free museum or take a ride on the summer bobsled. The park's summer experiences include the extreme zip line, zip line tour, alpine slide, drop tower, adventure courses and scenic chairlift rides (not all activities are open early season). Early season hours 10 a.m.–6 p.m. daily. Watch the Flying Ace All-Star Ariel Show every Saturday and Sunday at 1:00.

Pam Bowman and Jacqui Larsen Exhibit: "Things My Mother Taught Me"
Through Sept. 8 @ Kimball Art Center
Featuring installation works by Bowman and mixed-media paintings by Larsen at the Kimball Art Center. From the KAC "In Pam Bowman's installation, six-story fragments from her life resonate universally as she addresses the formative issues of character development, individual purpose, and body image, as taught by her mother. Jacqui Larsen's paintings take a metaphoric look at the impossible charge of any guardian to stand as a lookout for a child."

Walking Tours of Historic Main Street
Every weekday 2 PM @ Park City Museum
Spend an hour walking down Historic Main Street, learning about the city's growth from a mining town to a ski destination. The tours take place every weekday until August 30th. The tours will leave the Museum every day at 2. call 435-649-7457 ext. 136 to make a reservation. Wear comfortable shoes, bring water, and don't forget your sunscreen!

Patios, Pools & the Invention of the American Backyard
Through November 20 @ Park City Museum
This exhibit, part of the Smithsonian Institution Traveling Exhibition Service, shows the history of the American backyard—from pools, to lawns, to BBQ grills. From the Park City Museum "Through rare photographs, historic drawings and period advertisements, Patios, Pools, & the Invention of the American Backyard explores the mid-century backyard of the 1950s from the rise of the suburbs and tract houses and the beauty of postwar garden design to the birth of the environmental movement."

UPCOMING EVENTS
EATS-Eat Awesome Things at School. EATS offers community classes and programs to make sure every student in the Park City School District is getting the best nutrition possible—at school and at home. Here are some events coming up in the future.

DIG In
August 25, 3 PM @ Summit Community Gardens
EATS and Summit Community Gardens created DIG In to bring people together around food. This community-focused event sells out to 400 guests every year! Held at Summit Community Gardens on August 25, 2019, this is one of the most beautiful outdoor events in town. Early bird tickets go on sale June 28th. Family-friendly fun for all ages!

Register Now for the National Ability Center's Summit Challenge next Saturday, August 24, 2019. This scenic biking tour and fundraiser winds through the mountains and valleys of Summit and Wasatch counties, with multiple distance courses to choose from ranging from 16 to 100 miles, cyclists of all abilities can help raise funds for the National Ability Center's programs and activities. To register or for more information, go HERE.

AUGUST
Aug 23 → Trailside Bike Park Shred-n-BBQ @ Trailside Bike Park
Aug 23 → Movie in the Park + Campout @ Trailside Park (upper field)
Aug 24 → Art on the Trails @ McLeod Creek Trail
Aug 24 → Farm-to-Table Dinner @ Legends
Aug 24 → Summit Challenge Bike Tour + Fundraiser
Aug 25 → DIG In @ Summit Community Garden
Aug 25 → Walk a Mile in Her Shoes
Aug 30 & 31 → Swiss Days | Midway
Aug 30 – Sept 1 → Park City Mountain's First-Ever Oktoberfest

SEPTEMBER
Sept 02 → Miner's Day Parade & Celebration | Historic Main St. & City Park
Sept 06 → Run-a-Muk Dog Area Cleanup
Sept 06 → People's Health Clinic | 20th Anniversary Party
Sept 07 →Brunch at Altitude | Historic Main Street
Sept 07 → Run for Recreation @ PC MARC to Basin Rec Fieldhouse
Sept 07 → Red Apple Gala | Park City Education Foundation Fundraiser
Sept 14 → Hearth and Hill Copper Moose Farm Stand Dinner
Sept 14 & 15 → Autumn Aloft Hot Air Balloon Festival | North 40 Fields
Sept 14 & 15 → Park City Songwriter Festival | Historic Main Street
Sept 15 → Tour de Suds
Sept 19 → Storing Root Veggies | Class @ Summit Community Gardens
Sept 25 → Swing for Sports Golf Tournament Fundraiser @ Canyons Golf Course
OCTOBER
Oct 26 → Celebrate the Spirits Trick-or-Treat Run | Basin Rec Fieldhouse
COMMUNITY INVOLVEMENT
An amazing opportunity to learn more about Park City and how you can get more involved is now available. Applications for Leadership Park City Class 26 are now open.

Through this life-changing, competitive program, you'll learn how all the different elements of the Park City community work together—from city and county government to businesses to non-profits. You can get more information HERE and find the application HERE.

---

The Colony at White Pine Canyon is the largest gated ski-in / ski-out community in the United States. Our land spans 4600 acres, and approximately 90% of it will always be preserved as open space.

In winter, enjoy exclusive ski and snowboard access to one of North America's largest mountain resorts, Park City Mountain. In spring, the snow melts to reveal an amazing network of hiking, biking, and horseback riding trails, connecting to more than 400 miles of single-track trails throughout the surrounding area.

The Colony is just 35 minutes from Salt Lake International Airport and 5 minutes to Park City's historic Main Street, home to the Sundance Film Festival and world-class dining and shopping.