Park City Athletes to Watch for in the 2018 Olympic Ceremony and Games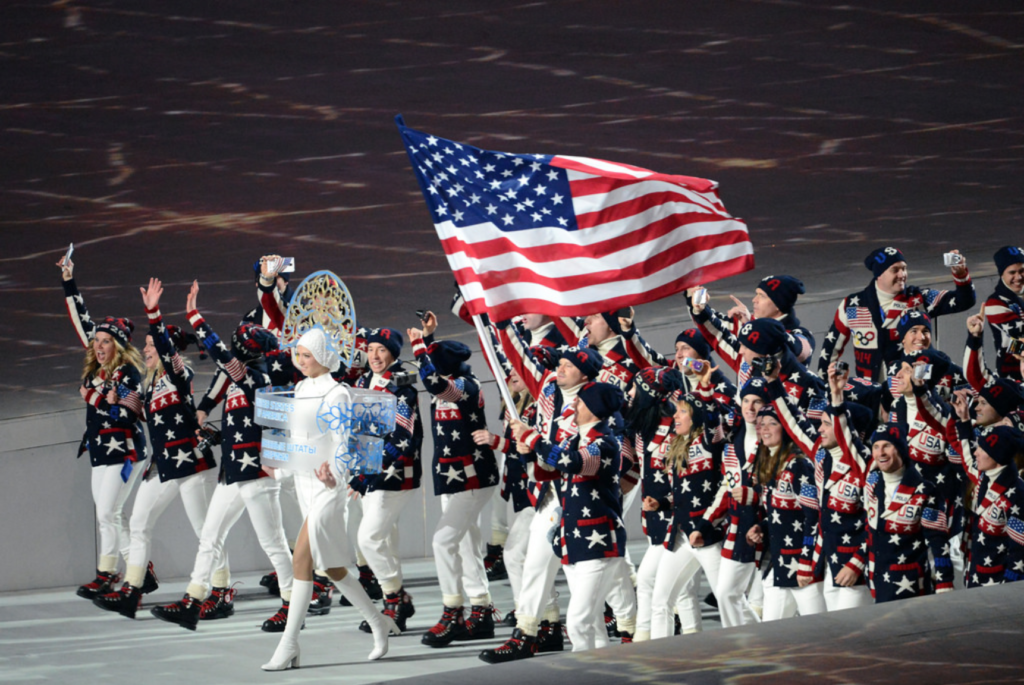 We're fortunate to live in an Olympic town where the Games were held less than two decades ago. Thanks to Park City – and Utah's – foresight and fiscal planning, our home has built upon that tradition with the continued use of nearly all of the venues. Another great community legacy was the creation of the Youth Sports Alliance (YSA), whose goal is to increase the number of children participating in winter sports programs in the greater-Park City area. Imagine growing up with one of your "gym class" options the mogul course at Deer Valley, a quick hop in the Superpipe at Park City and or an afternoon ski jumping at Olympic Park. Not bad, right?
These opportunities have quickly bred a new crop of young skiers, snowboards, Nordic athletes and more hailing from Park City. Add to that the dozens of athletes with Olympic dreams who relocate to the Wasatch to train at the place we call home. The YSA, dubbed this collective "Park City Nation," a group of athletes who will compete in PyeongChang with ties to Park City. The total? 54! Here are a few to keep your eyes peeled for in PyeongChang (and at the grocery store when they return home).
Ted Ligety
Ligety became just the fourth American male skier to win gold when he upset the field by winning the combined (downhill and slalom) at the 2006 Olympics in Turin, Italy. The versatile Ligety took home gold, this time in giant slalom, in 2014 at Sochi.
Look for the three-time Olympian to compete in the slalom, giant slalom, Super-G, downhill and combined events in Pyeongchang.
Sarah Hendrickson
Park City High School grad, Sarah Hendrickson is heading into PyeongChang strong! Hendrickson won the women's ski jumping competition at the Nordic Combined & Ski Jumping U.S. Olympic Team Trials in December.
After having solid seasons early in her career, with several World Cup podiums from 2011 – 2013, then being sidetracked by knee injuries, Hendrickson is poised for a solid Games. Her other claim to fame? Four years ago in Sochi, she was granted the historic honor of being the first female to ever jump in a ski jumping event at the Olympics. Women were finally allowed to compete and participate in Olympic ski jumping events for the first time in history in 2014.
Will Rhoads
22-year old Will Rhoads is a newcomer to the ski jumping scene. With only 17 individual starts and seven team starts under his belt, Rhoads could be a surprise story of the Olympics. Hey, there's always a few medalists who seemingly come out of nowhere, right? Keep your eyes and ears peeled for his name.
Rhoads has continually improved his standings in his few short years in competition and is looking to top his personal best of 200m in Pyeongchang.
Bradley Wilson
Wilson is gearing up for his second Olympics, having also competed in Sochi. The Wilson name may also sound familiar, as he is the younger brother of Olympic bronze medalist Bryon Wilson. Let's hope the Wilson family is adding some additional hardware to their trophy cabinet in a few weeks.
Don't Miss WinterFest!
On Saturday, February 10th, Park City will be the 10th stop on the Team USA Winterfest tour. While this is not an event for watching the games, but it is a block party to celebrate our local athletes who are currently in South Korea, by mingling with some of our former Olympians. This free event includes a concert by Sleeping With Sirens and Good Charlotte.