Music in the Meadow
Music in the Meadow | July 2018
The first-ever Music in the Meadow was an evening filled with lovely music, delicious food, and a bull moose sighting! The event was held in the Meadow Lakes area of The Colony as a way to introduce the community to the magic of the upper meadow.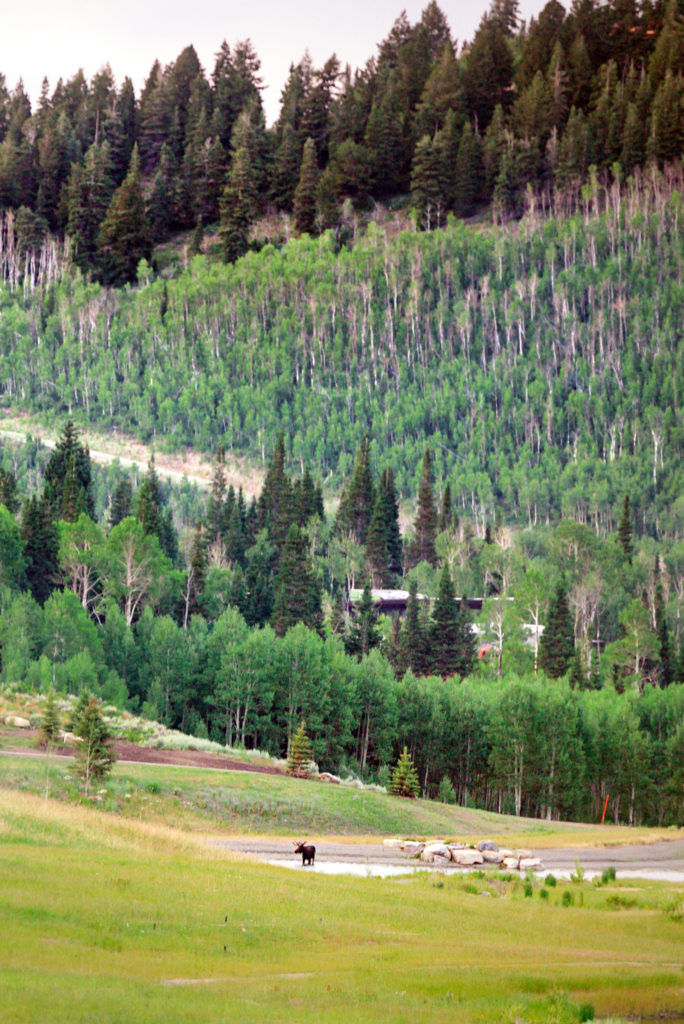 About 150 guests were ferried by golf cart to Homesite 270 (one of our favorites in the Meadow Lakes) and enjoyed music from Rogers & Buffington, food by Ellie's, wine by Old Town Cellars, and homemade Ice Cream by Wasatch Creamery Ice Cream Co. Photos were captured by Eclectic Brew Productions.
Meadow Lakes Homesites
The Meadow Lakes Homesites are the initial release of our final chapter here at The Colony – Phase 5. The 12 spectacular homesites skirt the upper meadow of The Colony and offer flat building pads, incredible old-growth forest, and a remarkable water feature with five lakes and a waterfall-dotted stream. Just 5 Meadow Lakes Homesites remain:
267 White Pine Canyon Road
This homesite is tucked among old-growth aspens on a partially-wooded corner lot. It's an easy build lot with big sky views and ski-in, ski-out access directly outside your door. Such close ski proximity means hiking and biking trails are just as close when the snow melts. Homesite 267 is perhaps the best value to be found in The Colony.
267 WPC Rd: 4.44 acres | Offered at $1.9 million
268 White Pine Canyon Road
Some of the largest aspens in The Colony are found on this homesite, which has exceptional views of the meadow water features. The homesite is nestled on a quiet cul-de-sac, with remarkable ski-in, ski-out access to multiple ski runs.
268 WPC Rd: 2.40 acres | Offered at $2.6 million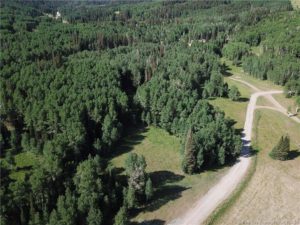 269 White Pine Canyon Road 
More spectacular down-meadow views overlooking the meadow lakes are found from this homesite, which is partially-wooded with mature, healthy pine and aspen trees. This homesite has terrific ski-in, ski-out access from Quicksilver Gondola and the closest proximity to hiking and biking meadow trails.
269 WPC Rd: 2.42 acres | Offered at $2.5 million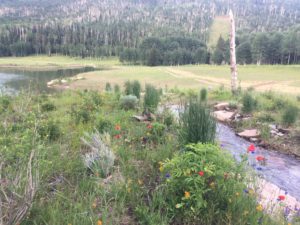 270 White Pine Canyon Road
This is one of our very favorite homesites in The Colony – and the setting for our Music in the Meadow event. The setting is naturally extremely private, with some of the best down-meadow views available, with ski access.
270 WPC Rd: 3.33 Acres | Offered at $2.8 million
273 White Pine Canyon Road
An extremely private corner cul-de-sac homesite, due to its heavily forested setting. It has some of the oldest-growth, largest aspen trees in all of The Colony, and is one of our larger remaining lots available with, of course, ski-in, ski-out access.
273 WPC Rd: 4.74 acres | Offered at $1.9 million
---
Finally, congratulations to Darhl Bova, winner of our raffle for dinner for four this winter at The Colony Yurt!