Park City Event Guide: July 27 – 29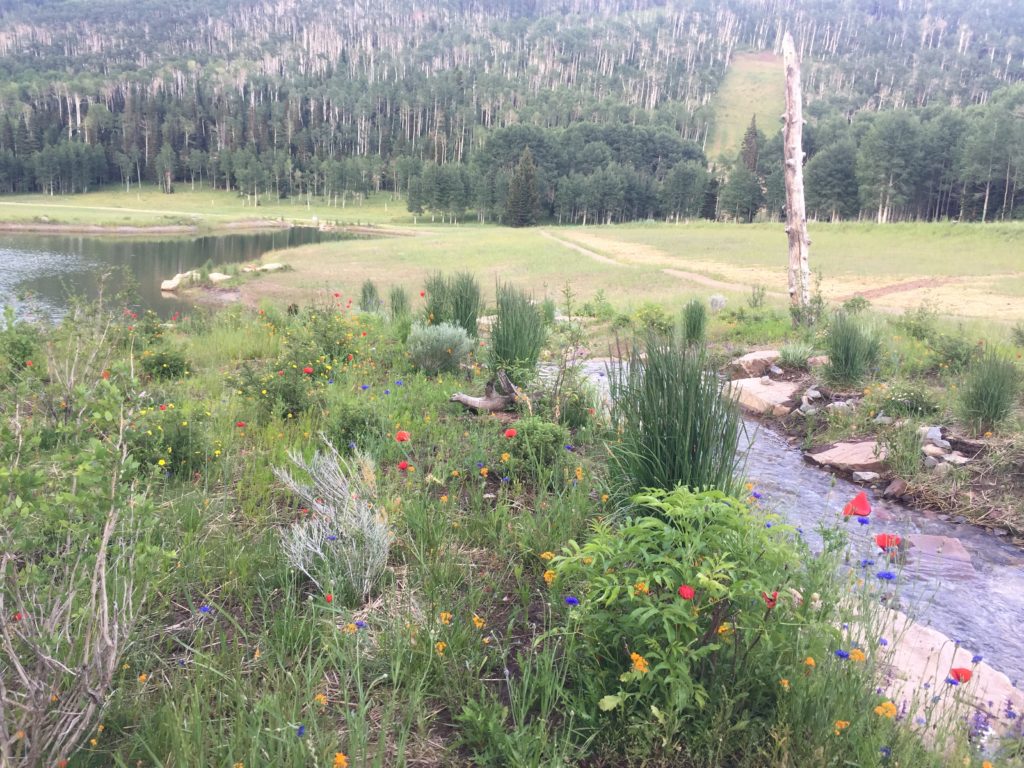 The fireworks are (hopefully) done, the days are getting a bit shorter, and the heat is sitting comfortably for a spell. We are in the midst of the dog days of summer – traditionally the 40 days of summer stretching from July 3 – August 11. Luckily, here in Park City, we love all things dog, so we are full steam ahead with nothing but – what else? – more fun!
FRIDAY, July 27
SHOP →
Bill White Farm Stand
Friday: 4 – 6 PM
Saturday: 10AM – 2PM
This month, Bill White Farms unveiled its new Farm Stand – open on Fridays and Saturdays. Pop by and grab some fresh eggs, produce, plants, and farm-fresh product – new items each week! You'll find the Farm Stand at 5373 Highway 224.
GO →
Deer Valley Music Festival
Amos Lee with The Utah Symphony
Gates open: 5:30 PM | Show: 7:30 PM
Singer-songwriter Amos Lee makes his Utah Symphony debut with songs from his album, "Spirit," along with favorites from others. Not too many of these nights remain, so be sure to enjoy music under the stars while you still can! Oh, and check out this post, which details all the food options available to you for outdoor concerts at Deer Valley!
SEE →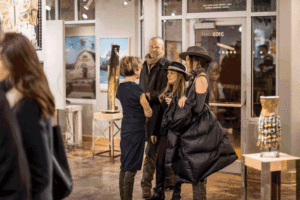 Last Friday Gallery Stroll 
Friday: 6 – 9 PM 
It's the last Friday of the month, which means it's time for the Park City Gallery Association to showcase artists, special exhibits, and art events at 19 galleries throughout Park City! Park City has a surprisingly vibrant art culture, with collections from local, national, and international artists. Enjoy the art installations and some light refreshments at each of the participating galleries.
~
Opening Artist Reception
Mary Sauer at Meyer Gallery
Friday: 6 PM
This highly decorated figurative artist is a young Utahn who has already won prestigious medals and honors at the Portrait Society of America and Art Renewal, and her work has been featured on the cover of American Art Collector Magazine. See her latest work, a solo show titled "Remnants," at tonight's Opening Reception; all are welcome.
---
SATURDAY, July 28 
SHOP →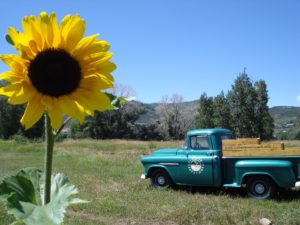 Copper Moose Farm Stand
Saturdays @ 9 AM
Copper Moose Farm Stand is tucked away on Old Ranch Road and sells organic produce and farm-grown flowers. During the summer months, you can find arugula, asparagus, beets, beet greens, broccoli, leeks, micro greens, onions, stir fry greens and more. The stand is open Tuesdays & Thursdays from 12-6 p.m., and Saturdays from 9 a.m.-3 p.m. now through October. The Copper Moose Farm Stand can be found at 1285 Old Ranch Road.
MOVE →
Yoga on the Patio
Saturdays @ 10:30 AM
Park City Library
Join the complimentary community yoga classes on the patio outside the Park City Library! Held each Saturday at 10 a.m., through August 25, the class provides an opportunity to start your weekend off on the right foot – and to connect with your Park City neighbors. Bring your yoga mat; classes move inside if it rains.
GO →

Miner's Park Concerts
Courtney Spaulding @ 3:30 PM

These complimentary weekend concerts happen in Miner's Park, a pocket park right on Historic Main Street. This stage gives the community and visitors the opportunity to enjoy an afternoon of singer-songwriters, string bands, and jazz ensembles while enjoying Main Street in Park City.
This weekend's performer, Courtney Spaulding, is a 17-year-old Parkite with six years of classical piano training. She's working to make music her full-time career. You may have heard her on Park City TV, KPCW, KRCI or various venues across the Park City and Salt Lake area. Make sure to pop by and hear her again on Saturday! 
~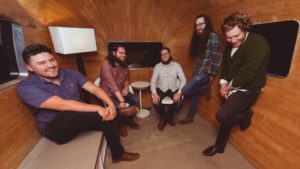 Canyons Village Concerts 
Old Salt Union 
Saturday: 6 – 7 PM 
"Old Salt Union is a string band founded by a horticulturist, cultivated by classically trained musicians, and fueled by a vocalist/bass player who is also a hip-hop producer. It is this collision of styles and musical vocabularies that informs their fresh approach to bluegrass and gives them an electric live performance vibe that seems to pull more from Vaudeville than the front porch." With a description like that, how can you *not* go see them?
~
Deer Valley Music Festival
The Music of John Williams
Gates open @ 5:30 PM | Show @ 7:30 PM
This night will be full of familiar music! John Williams' greatest film scores will be played by The Utah Symphony, including Raiders of the Lost Ark, Harry Potter, Jurassic Park, and, of course, Star Wars. More information here.
LEARN & CREATE →
Healing Happens 
Author Meet & Greet @ Dolly's Bookstore
Saturday: 2 – 4 PM 
Healing breakthrough expert and best-selling author Avital Miller says "Our bodies have a greater potential to heal from chronic conditions than we may realize."
Healing Happens, Avital Miller's new best-selling book, reveals insight and inspiration from eighteen health and healing experts who say they have cured themselves and others – despite dire medical prognoses from over twenty illnesses including cancer, diabetes, and autoimmune disorders. Meet the author, hear the stories, learn the tricks to have glowing health and vitality, and get an autographed copy of Healing Happens at Dolly's Bookstore on Main St.
~
First-rate Flyers 
Park City Library
Sunday: 10 AM – 1 PM 
A workshop on Adobe InDesign will teach you how to utilize this program and put you on the path to learning graphic design. Students will be able to create a four-page brochure by the end of this class. $50 to participate, bring your own zip drive.
---
SUNDAY, July 29 
LEARN & CREATE →
Swaner's Craft Sunday
Swaner Preserve and EcoCenter
Sunday: 11 AM 
Bring your kiddos to the Eco Center to enjoy a nature-themed craft midday Sunday! All ages are welcome at this free event.
SHOP →
Park Silly Sunday Market
Sunday: 10 AM – 5 PM
This event is equal parts eco-friendly open-air market and street festival – and Sunday Funday party! Stroll Historic Main Street to shop for local arts, crafts, products, antiques, and gourmet food while you enjoy live music, and the best booze tent in town.
---
 DURING THE WEEK
Women's Road Rides
Mondays: 5:45 – 7:30 PM
Through August 27
Start at Jans on Park Ave, then hit the road with a tribe of ladies for a couple of hours. Bring rain protection, energy good and plenty of water, plus your flat repair kit. Bikes are available to rent ($15, based on availability), but the event is free!
Throwback Tuesdays
"Who Framed Roger Rabbit"
Park City Film Series @ Park City Library 
Tuesday: 7 PM 

The final Throwback Tuesday movie in the July series is "Who Framed Roger Rabbit." Movies and popcorn are provided free of charge. Movies are shown in the Jim Santy Auditorium in the Park City Library. Here's a look at the August Throwback Tuesday schedule:

August 7 – "Bill and Ted's Excellent Adventure" (PG) at 7pm

August 14 – "Clue" (PG) at 7pm

August 21 – "Honey I Shrunk the Kids" (PG) at 7pm
~
Women's Mountain Bike Rides
Tuesdays: 6-8 PM
Through August 28
Another women-only option during the week is the Tuesday night mountain bike rides with White Pine Touring. The rides are led by Team Sugar guides, and the group is divided up based on your skill and comfort level. Meet at White Pine Touring at 6 p.m., then explore new trails and meet new friends for two fun-filled hours. This experience is also free.
~
Twilight Ride Series
Wednesdays: 4 – 8 PM
Deer Valley Resort
Enjoy the mountain at dusk with the Twilight Ride Series on Wednesdays. From 4 until 8 p.m. on Wednesdays, take advantage of lift-served mountain biking (Silver Lake Express and Sterling Express chairlifts). DV operations stay open to serve riders for the Twilight Rides (through August 22).
~
Group Mountain Bike Rides
Thursdays: 6-8 PM
Through August 30
One more crew to hit the trails with – the Thursday night group mountain bike rides! Also at White Pine Touring, this one is open to everyone, with three groups to choose from based on ride intensity. The rides are led by White Pines Touring Racing powered by jans.com mountain bike team members and guides. And on the last Thursday of each month, there's a free BBQ and adult beverages, provided by local vendors, at the end of the ride.
~
Park City Mountain Farmers Market
Wednesdays: 12 – 5 PM (rain, snow, or shine)
Through October 10  
The Park City Farmers Market moves to the base of Park City Mountain Resort this year! The seasonal market is open for business each Wednesday and features a large selection of fresh, local goods. Stop by and stock up on just-picked produce, freshly-baked bread, and arts & crafts from local producers and vendors.
~
Grand Valley Bank Community Concert Series
Wednesday, August 1: AIKO
Show @ 5:30 PM (rain or shine)
Gates Open @ 4 PM
AIKO, a band of musical brothers, was formed in 1984, in Nashville, in the spirit of the Grateful Dead and the Allman Brothers. The band combines American rock, folk, psychedelia, country, and bluegrass and is made up of an equally eclectic group of musicians from around the country. While most of the band members have day jobs, they still gather once or twice a year to play reunion shows in various U.S. cities. This week, we get to enjoy them right here at the Snow Park Amphitheatre! We'll definitely be hitting this show up, as the band features one of our very own from The Colony community!
---
The Colony at White Pine Canyon is the largest gated ski-in, ski-out community in the United States.
In winter, enjoy exclusive ski and snowboard access to one of America's largest mountain resorts, Park City. In spring, the snow melts to reveal an amazing network of hiking, biking, and horseback riding trails, connecting to more than 400 miles of single-track trails throughout the surrounding area.
The Colony is just 35 minutes from Salt Lake International Airport and minutes to Park City's historic Main Street, home to the Sundance Film Festival and world-class dining and shopping.