Vail Resorts Outlines Spending $50 million on Creating Largest US Resort!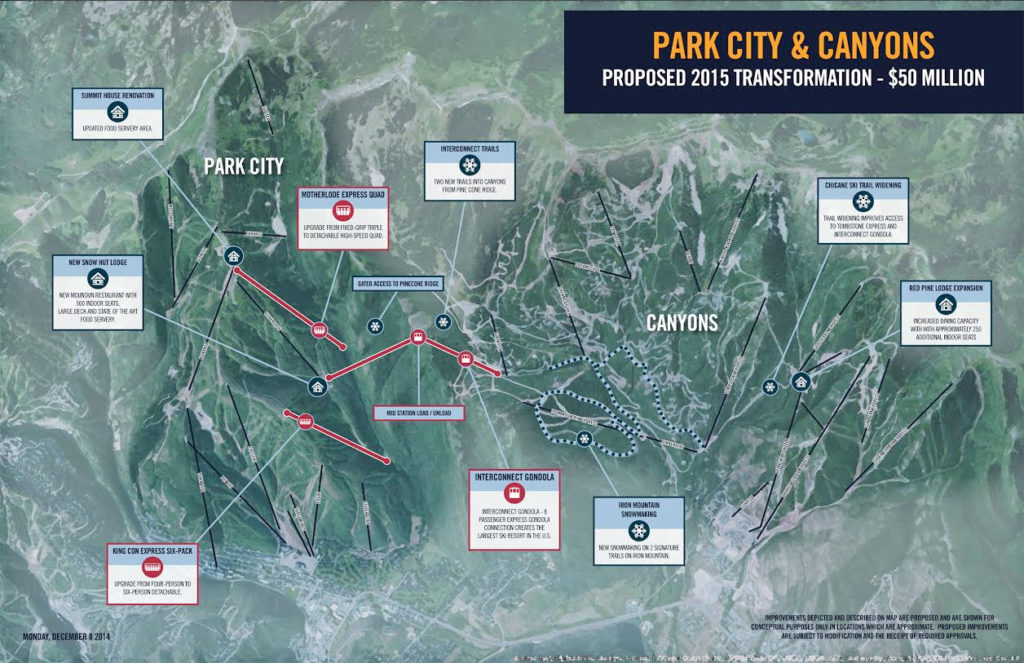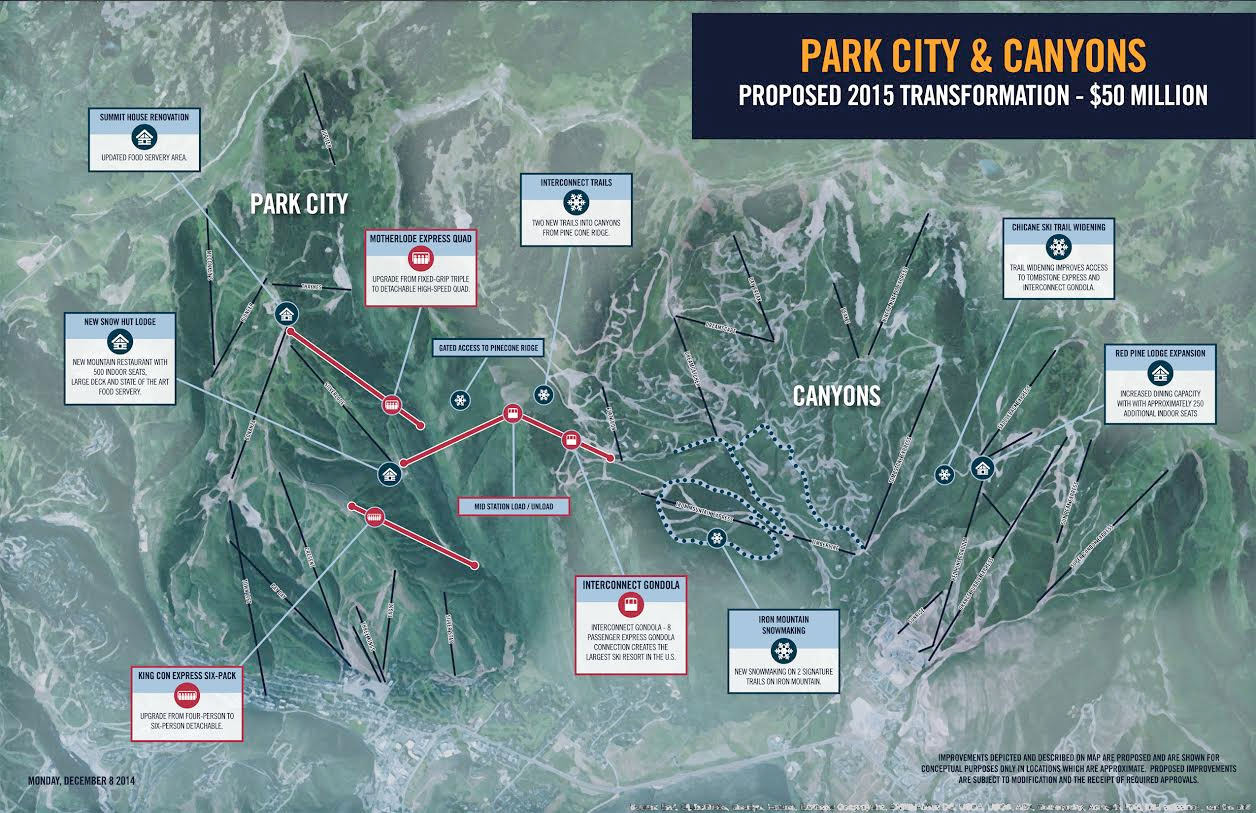 Big news in Park City, Vail Resorts plans to link Park City Mountain Resort and Canyons Resort – creating the largest resort in the United States with 7,300 acres of skiable terrain. The combination will be marketed as one resort and both together will now be Park City Mountain Resort. The plan outlines more than $50 million worth of resort improvements in 2015 that include:
The Interconnect Gondola
An eight-passenger, high-speed gondola running from the base of Silverlode Lift at Park City to Canyons' Flatiron Lift. When conditions allow, gondola passengers will be able to unload at the top of Pine Cone Ridge and ski or ride directly down to Park City's Thaynes Canyon trail. This gondola connection will create the single largest ski resort in the United States.
Upgrades to Park City's King Con and Motherlode Lifts
King Con will be upgraded from a 4-person to 6-person high-speed detachable chair, meaning increased lift capacity. Motherlode will switch from a fixed-grip triple to a 4-person high-speed detachable, similarly improving the number of guests it can carry.
New Snow Hut Restaurant and Summit House Restaurant Upgrades at Park City, Red Pine Lodge Expansion at Canyons
A completely new Snow Hut restaurant, replacing the current Snow Hut, next to the base of Park City's Silverlode Lift and the Park City terminal for the Interconnect Gondola, will include 500 indoor seats and a top-of-the-line kitchen and culinary experience. Meanwhile, upgrades to Summit House will improve the flow of diners and increase seating. At Canyons, Red Pine Restaurant will be renovated to the tune of 250 more indoor seats.
Snowmaking and Other Improvements
The plan rounds out with additional snowmaking on two trails in Canyons' Iron Mountain area, and a widening of Chicane trail, to handle increased skier traffic for Interconnect Gondola access. We'll also be putting another $5 million into various other maintenance projects around Park City Mountain Resort.
For the 2015-2016 ski season, the company intends to operate the two resorts as one unified branded experience under the name "Park City Mountain Resort". The Canyons base area will be renamed "Canyons at Park City". The company will continue to maintain the unique history and atmosphere of the two base areas with differentiated marketing for the diverse hotel and hospitality experiences.