Small Business Highlight: Silver Star Ski & Sport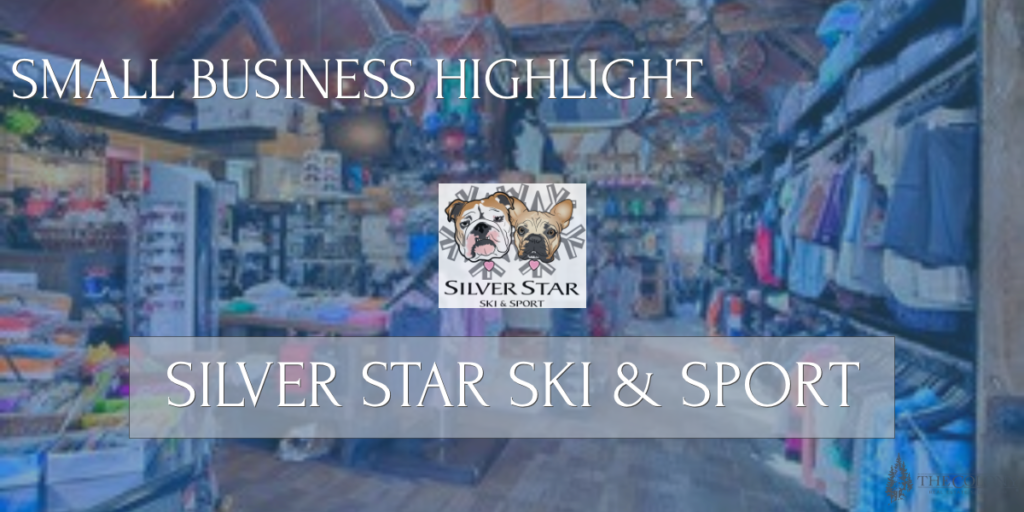 Park City is well known for our outdoor activities—skiing and snowboarding in the winter, mountain biking and hiking in the summer. Also well-known: these aren't cheap hobbies to have. There are a lot of upfront costs to starting up a new outdoor sport. And then what if — heaven forbid — you don't end up liking it? To avoid that, renting your gear is your best bet. There are lots of places to get gear in Park City but today, we're highlighting "one of the last of the little guys," Silver Star Ski and Sport, which humbly calls itself "The Greatest Shop on the Planet!"
Silver Star opened in 2008 to support the Silver Star Development and is planted at the base of the Silver Star Chairlift – directly across from the fabulous Silver Star Cafe. In fact, just this past December, the store held an official celebration for its tenth anniversary. Owned by husband and wife team of Todd and Kate Fischer, the shop specializes in gear for every outdoor activity, no matter the time of year.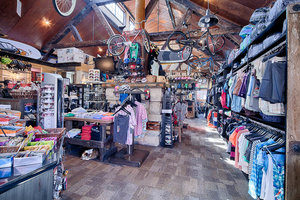 The store highlights its customer service and provides high-end rentals and demos for everything you need to ski, snowboard, snowshoe, mountain bike, cruiser bike, and paddleboard. Not only that – it has a graduated rental program for the littlest skiers, a hit with the locals, for those who frequently outgrow the smallest of skis and boots. It also sells apparel and accessories, and even hosts community events like weekly cruiser bike rides and BBQ on summer evenings. 
On top of that, the staff can help you tune up and maintain any of your own equipment to make sure you get the best experience possible on the mountain. On its website, Silver Star Ski & Sport says, "We want you to experience why we all live here," and then walks the walk by listing places to go to try all these adrenaline-inducing activities — as well as where to eat afterward.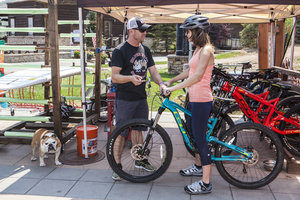 The store not only prides itself on providing unmatched customer service and experiences; it's also a pretty cool place to work. Don't just take our word for it – its retention rate speaks for itself. Employees stick around for *years* – and it's no wonder. Staffers are all passionate about the outdoors and Silver Star works to keep that enthusiasm alive with paid ski breaks in the winter and incentives to ride bikes, both to work and in their off-hours. Sign us up for that program, please.
Now about that logo…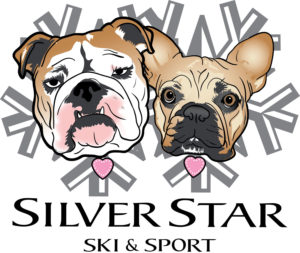 One of the best features of the store is its tradition of a shop pup. It started with Vidalia, the French bulldog, not the onion. Patrons of the shop loved Vidy (her easier to say nickname) that they started asking for gear with her mug. They came up with a design featuring her face for their cycling team jerseys and quickly sold out of those and t-shirts with the design. Tallulah the bulldog joined the family next, and most recently, little Azalea. Sweet Tallulah passed away last month (Vidy passed away in 2016), and now new addition Azalea is carrying the torch. You can find her in the shop most days, and featured prominently in the @SilverStarSki Instagram feed. 
To visit Silver Star Ski and Sport, go to 1825 Three Kings Drive #85, at the base of the Silver Star lift at Park City resort, in the heart of the Silver Star Plaza. They are open 8-6 during the winter, 9-6 during the summer and during the off-season (End of ski season-Memorial weekend & October through Thanksgiving). 
---
The Colony at White Pine Canyon is the largest gated ski-in / ski-out community in the United States. Our land spans 4600 acres, and approximately 90% of it will always be preserved as open space.
In winter, enjoy exclusive ski and snowboard access to one of North America's largest mountain resorts, Park City Mountain. In spring, the snow melts to reveal an amazing network of hiking, biking, and horseback riding trails, connecting to more than 400 miles of single-track trails throughout the surrounding area.
The Colony is just 35 minutes from Salt Lake International Airport and 5 minutes to Park City's historic Main Street, home to the Sundance Film Festival and world-class dining and shopping.