Second Quarter Report – The Colony 2017
Year to date, six single family homes have been sold in The Colony. The average sales price was $6,608,333 versus 7 vacant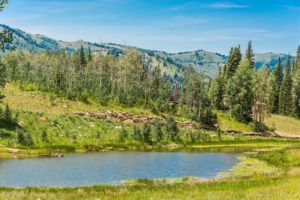 land sales with an average selling price of $2,006,429.
Three Colony lots that have closed this quarter at an average of 95% of list price and there are a total of 5 lots pending. There are 22 lots currently listed between $1,700,000 and $2,900,000.
There are 17 Colony homes listed for sale ranging in price from $3,975,000 to $18,950,000.
As of the beginning of June 2017, The Colony has 25 homes under construction. There are 13 homes going through the architectural review process with SARC and 150 completed residences.