Park City Event Guide: September 27 – 29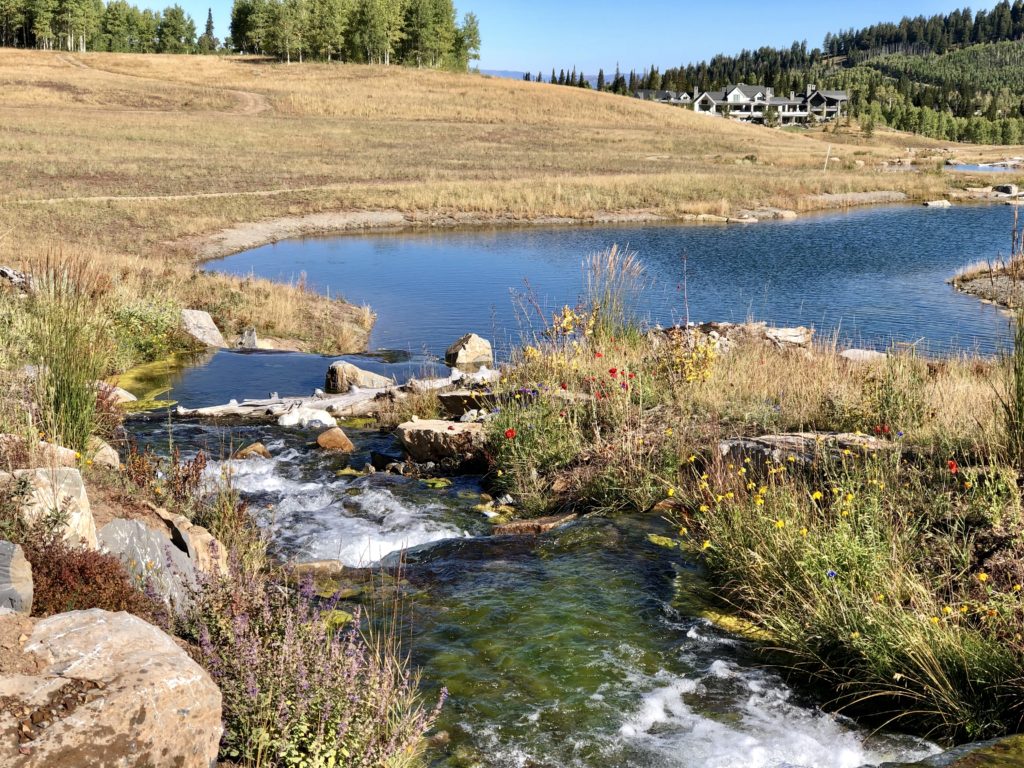 A big look-ahead – but put this into your calendar! October 3 – 5, enjoy the Park City Wine Festival at Park City Mountain. Mingle with master winemakers and culinary greats while you wine and dine in our beautiful town of Park City, Utah.

Experience more than 100 food artisans, wineries, breweries, distilleries, epicurean purveyors and locally-made products at this ultimate food and wine experience. Park City Magazine has a great break down of what you need to know HERE.
FRIDAY, SEPTEMBER 27

Run-a-Muk Off-Leash Dog Area Clean-up
8:30 AM @ Basin Recreation
Run-a-Muk has been busy this summer and it's time for a clean-up! Please lend a hand to clean up this Basin Recreation hot spot. Bring your gloves – shovels and buckets will be provided.

Creative Mornings—Park City
8:30 AM @ Backcountry HQ
Join us for another Park City Creative Mornings, a partnership between the Arts Council and Creative Mornings SLC. This month we are honored to be hosted at the Backcountry HQ office and have Jesse Parent speaking on our global theme of MUSE.
Jesse is a multiple time finalist at international poetry competitions such as the Individual World Poetry Slam, the National Poetry Slam and more. His book, The Noise That Is Not You, has gone through multiple publications after selling out, repeatedly, and his poetry has been seen by millions of people all over the world. He concentrates on theatrical presentation, narrative structures, and themes around family and religion.

Stream and Riparian Restoration
9 AM – 4 PM @ Swaner EcoCenter
Come help us build BDA's on East Canyon Creek! A Beaver Dam Analog (BDA) is a man-made structure designed to mimic the form and function of a natural beaver dam. This will be a fun outdoor project to help improve habitat and water quality! We are partnering with Wild Utah project. We will have some waders and boots to borrow, but people should bring their own boots if they have them (the stream isn't super deep). Kids 10+ are welcome to come along with a parent. 

Summit Yoga at Montage Deer Valley
9 AM @ Montage Deer Valley Mountain Lawn
Every Friday, an in-house fitness and wellness specialist from the resort will guide an hour-long meditation and yoga session on the lawn, overlooking the Wasatch Mountain Range. 

Yoga on the Patio 
9:30 AM @ Park City Library
Welcome all to a free community yoga class every Friday. Classes will be held outside on the patio or inside the Park City Library depending on the weather. Please bring a yoga mat. This program is in partnership with the Park City MARC.

Small Art Treasures
All Day @ Meyer Gallery
This sounds so fun! The largest group show of the year consists of the smallest art of the year. Gallery and guest artists are challenged to create works 12″ x 12″ or smaller for this popular and affordable show.

The Robot Zoo
Wednesday–Friday, 10 AM – 5 PM
Saturday–Sunday, 10 AM – 4 PM @ Swaner EcoCenter
Discover how real animals work by checking out the biomechanics of complex animal robots. Swaner's exhibit (through Jan. 5) reveals the magic of nature as a master engineer. Explore the robot animals and hands-on activities, which illustrate fascinating real-life characteristics, such as how a chameleon changes colors and how a fly walks on the ceiling. Great for ages 4 to adult. $6 per person; Admission is free for children 3 and under and members. swanerecocenter.org
Artful Afternoon
1 – 3:30 PM @ Kimball Art Center
An after-school program to encourage kids to explore art. Kiddos get to try a variety of fun materials and drop-ins are welcome; the 30 dollar fee includes instruction, supervision, and all materials. Check out our Nonprofit Highlight on all the incredible programming Kimball Art Center provides HERE.

Lego Club
1—2 PM @ Park City Library
An hour of Lego BLISS. The Park City Library hosts this every week for builders of all ages. Duplos for the younger architects, IKOS for the master builders and lots and lots of LEGOS for everyone in-between. 
Parents' Survival Night
6 – 9 PM @ The Little Gym Park City
A break from the kids *and* a break from the parents – it's a survival night for all of us. Parents can use the time to enjoy a movie or a quiet meal out while the kids get quality "kid time" in a safe, fun place with trained instructors who lead them through music, games, and fun. As you might imagine, spots fill quickly, so book HERE.

Last Friday Gallery Stroll
6 PM @ Park City's Historic Main Street
The Last Friday Gallery Stroll is a fun monthly community event dedicated to highlighting artists and special exhibits at art galleries throughout town. Park City's art scene continues to thrive, offering a robust variety of unique art collections from local, national, and international artists. 

Park City Film: Maiden
Friday and Saturday, 8 PM;
Sunday 6 PM @ Park City Library
"Maiden" amazes with the story of the first-ever all-female crew's path to the Whitbread Round the World sailing race in 1989. Despite facing opposition on all sides, this all-women crew refused to give up and went on to shock the sports world and prove that women are very much the equals of men. General Admission $8; Students and Seniors $6. parkcityfilmseries.org
SATURDAY, SEPTEMBER 28

2019 Annual Women's Celebration Fundraiser
8 AM @ Legacy Lodge at Park City Mountain Resort
Explore the women-owned business marketplace and discuss important topics over lunch. Keynote speech will be given by Stacy Dymalski, best selling author and award-winning speaker and comedian. Panel discussion on "Inspiration". Gifts and drawings throughout the day. All net proceeds will go towards scholarships for girls in Park City class of 2020.

Defending Democracy Fun Run
8 AM @ International Peace Gardens
The Park City Unit of the League of Women Voters invites you to embrace your inner superhero, don your best spandex, and fly on down to the Defending Democracy Fun Run hosted by the League of Women Voters of Salt Lake!

The Defending Democracy Fun Run will be a family-friendly event with games, prizes, food trucks, costume contests and more to delight Defenders of every age! Listen to live music as you register to vote, meet local non-profits, and engage in your community in a safe, fun way!

100% of proceeds from the Fun Run go directly to the League's Education Fund to register voters and empower them to both engage in our democracy and make informed decisions of their own. 

Saturday Morning Nature Walk
8:30 AM @ Swaner Nature Preserve
Start your weekend off on the right foot! Join a group of weekend-walkers and learn about the Swaner Preserve wetlands while you get some exercise – and look for an abundance of wildlife!

Creature Masks in Clay
10 AM @ Kimball Art Center
Scary, silly, or serious. Make a mask using slab and modeling techniques, glazes, and imagination! Children under 10 must be registered with an adult.
Park City Dirty Jump Jam
11 AM @ Park City Jump Park
Park City Recreation's 13th Annual Dirt Jump Jam. Don't miss out on the music, autographs, and giveaways at this fun, FREE event!

Historic Glenwood Cemetery Tours
10:45 AM and 12:45 PM @ Glenwood Cemetery
Meet characters from Park City's past—Patsy Coughlin, Sheriff John Harrington, Alex Langdon, Michael Crowley, Mary Payne, and others— as history comes alive at the cemetery. Actors in period costume stand at various gravesites and tell "their" tales of life and death in our historic mining town. $15 per person (the event serves as a fundraiser), appropriate for ages 10 years and older. Space is limited and reservations are required. No dogs, please! parkcityhistory.org 

Fall Open Barn Days
Friday and Saturday, 1 – 4 PM @ Blue Moon Ranch
Come visit Blue Moon Ranch Alpacas as we celebrate the harvest of the fleeces! We'll have some gorgeous yarn all made from the fleeces of the alpacas who call Blue Moon Ranch home. Stock up on alpaca socks, alpaca hats, mittens and more. 10% of our sales from this event will be donated to treesisters.org whose mission is to reforest the earth. Our last event raised funds to plant 490 trees!

Scarecrow Festival at McPolin Farm
2–4 PM @ McPolin Farm
Scarecrow Festival is back at the McPolin Farm. Get creative and bring whatever items you need to craft your own scarecrow including a head, clothing, safety pins, shoes, props, scissors and other fun and funky accessories. Take the bus, bike, or park on Aspen Springs Drive and hike the trail, or use the tunnel to access the Farm from the east side of 224. Event tickets are $40 (for a group of four) and include pumpkins, refreshments, activities, one scarecrow support and stuffing material. If you can't make the event, but still want to make a scarecrow for the trail, "non-event" tickets are also available and include one scarecrow support and packet with nametag and supplies to secure your scarecrow to the support. All tickets purchased online in advance at www.parkcityrecreation.org.

Three Dog Night
7 PM @ DeJoria Center
Boogie on down with Three Dog Night, whose hits are woven through the fabric of pop culture through radio, commercials and movies— "Mama Told Me (Not To Come)", "Joy to the World", "Black and White", "Shambala" and "One." Ages 21+ with valid ID required. Tickets start at $35. dejoriacenter.com
SUNDAY, SEPTEMBER 29

Swaner's Craft Sunday
11 AM – 1 PM @ Swaner EcoCenter
Kids of all ages are invited to enjoy the complimentary Swaner Craft Sunday! Join the fun at the Swaner Preserve and EcoCenter, and create a nature-themed craft to bring home.
Climbing Wall
1 – 3 PM @ Swaner Eco-Center
Climb through the EcoSystem from the bedrock all the way to the uplands! The Swaner indoor climbing wall is fun for all ages. A harness is supplied, participants are asked to wear closed-toe shoes.
ONGOING EXHIBITS

Making Her Mark – Art by Women
All Day @ Meyer Gallery
The Meyer Gallery presents an all-woman exhibit of painters, sculptors and even an animator for Making Her Mark – Art By Women.
Walking Tours of Historic Main Street
Every weekday, 2 PM @ Park City Museum
Spend an hour walking down Historic Main Street, learning about the city's growth from a mining town to a ski destination. The tours take place every weekday until August 30th. The tours will leave the Museum every day at 2. call 435-649-7457 ext. 136 to make a reservation. Wear comfortable shoes, bring water, and don't forget your sunscreen!

Patios, Pools & the Invention of the American Backyard
Through November 20 @ Park City Museum
This exhibit, part of the Smithsonian Institution Traveling Exhibition Service, shows the history of the American backyard—from pools to lawns, to BBQ grills. From the Park City Museum "Through rare photographs, historic drawings and period advertisements, Patios, Pools, & the Invention of the American Backyard explores the mid-century backyard of the 1950s from the rise of the suburbs and tract houses and the beauty of postwar garden design to the birth of the environmental movement."

UPCOMING EVENTS
SEPTEMBER
Sept 06 →Matilda! The Musical @ The Egyptian Theater
Sept 07 → Run for Recreation @ PC MARC to Basin Rec Fieldhouse
Sept 13 → Songwriter Festival @ Main Street
Sept 14 → Hearth and Hill Copper Moose Farm Stand Dinner
Sept 14 → Autumn Aloft @ 2530 Kearns Boulevard
Sept 14 → Hike for Hunger @ Deer Valley
Sept 15 → Tour de Suds @ City Park
Sept 19 → Storing Root Vegetables @ Summit Community Gardens
Sept 20 → Thriller! by Dance Odyssey Theater @ The Egyptian Theater
Sept 24 → Apple Tree Pruning Workshop @ Summit Community Gardens
Sept 25 → Swing for Sports Golf Tournament Fundraiser @ Canyons Golf Course
Sept 27 → Run-a-Muk Off-Leash Dog Area Clean Up @ Basin Recreation
Sept 27 → Stream and Riparian Restoration @ Swaner EcoCenter
Sept 28 → Glenwood Cemetery Tour
Sept 28 → Fall Open Barn Days @ Blue Moon Ranch Alpacas
Sept 28 → Scarecrow Festival @ McPolin Farm
OCTOBER
Oct 1 → The Robot Zoo @ Swaner EcoCenter
Oct 3 → Park City Wine Festival @ Canyons Village
Oct 5 → Harvest Fest @ DeJoria Center
Oct 13 → Closing Day @ Canyons Golf
Oct 17 → Planting Garlic Demo @ Summit Community Gardens
Oct 18 → Joshua Radin & The Weepies @ Eccles Center Theater
Oct 26 → Celebrate the Spirits Trick-or-Treat Run | Basin Rec Fieldhouse
NOVEMBER
Nov 17 → Rocky Horror Picture Show @ Egyptian Theater

The Colony at White Pine Canyon is the largest gated ski-in / ski-out community in the United States. Our land spans 4600 acres, and approximately 90% of it will always be preserved as open space.

In winter, enjoy exclusive ski and snowboard access to one of North America's largest mountain resorts, Park City Mountain. In spring, the snow melts to reveal an amazing network of hiking, biking, and horseback riding trails, connecting to more than 400 miles of single-track trails throughout the surrounding area.

The Colony at White Pine Canyon is a layered and complex project, one upon which our sales team members have dedicated themselves to becoming experts.

The Colony Sales Team is passionate about the land of The Colony at White Pine Canyon, its careful and strategic development, and the sales process for those who choose to build their legacy here. The team is here for one purpose: to help you define, understand, and ultimately – enjoy life in The Colony.

360º access – 365 days a year.
The Colony Sales Team shares the Sales Office with Walt Brett, the first and only developer of The Colony at White Pine Canyon.

This means 360º access: the team has attained and is attuned to unprecedented – and comprehensive – past, present, and future knowledge of the development. That knowledge is available to you 7 days a week, 365 days a year.

The Colony is just 35 minutes from Salt Lake International Airport and 5 minutes to Park City's historic Main Street, home to the Sundance Film Festival and world-class dining and shopping.