Park City Event Guide: May 11-13, 2018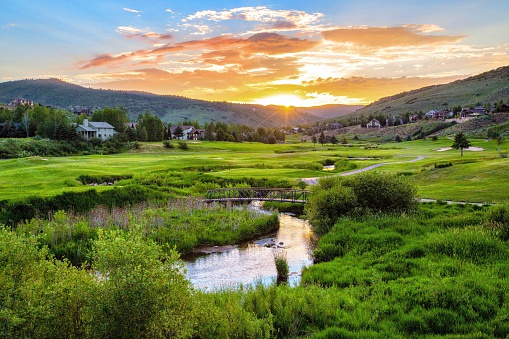 Park City Event Guide, May 11 – 13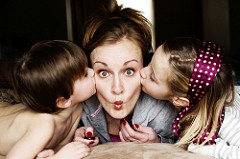 This weekend, we celebrate the women who raised us! (If you're in need of brunch options, look no further than this list, courtesy of Park City Magazine.)
SHOP (FOR A CAUSE)
Shop for your mom, with your mom, or with your girlfriends – all for a good cause. Your $10 donation will go to The Christian Center of Park City's Back-to-School Basics event, which provides hundreds of children in our own community with $100 to buy clothes they need to head back to school.
As a thank you for your donation, you'll get a tote filled with discounts, a voucher for dinner at Salty Pineapple or Fry Me To The Moon, selfie station photo ops, in-store activities, and other surprise perks! If you plan to attend, be sure to REGISTER ONLINE.
DO
Explore the Swaner Preserve wetlands with a guide. You'll learn about the wonders of the wetlands, native plant and animal species, and the history of the Swaner Preserve. Keep your eyes peeled for an abundance of birds, elk or even nesting sandhill cranes.
Beautify Park City
Saturday, May 12: 9AM – Noon
Events are family-friendly; work gloves and bags will be provided. Bring a water bottle, sturdy closed-toe shoes, sunscreen, and sunglasses.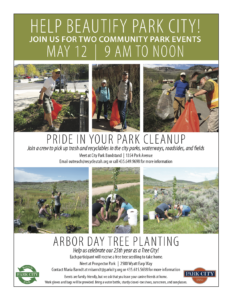 PRIDE IN YOUR PARK CLEANUP
Join a crew to pick up trash and recyclables in the city parks, waterways, roadsides, and fields.
Meet at City Park Bandstand | 1354 Park Avenue
ARBOR DAY TREE PLANTING
Help us celebrate our 25th year as a Tree City! Each participant will receive a free tree seedling to take home.
Meet at Prospector Park | 2500 Wyatt Earp Way
Young Bike Riders Swap
Saturday, May 12: 8AM – 5PM
Sunday, May 13: 11AM – 3PM
The Young Riders Bike Swap serves a couple of different purposes. For some, it's to snag a bike. For others, it's to get rid of all the old equipment in our garages. Proceeds raised help fund the Young Riders organization, which was "founded in 1996 as a way to keep kids happy and healthy when the snow melts." Happening at The YARD, 1251 Kearns Blvd. May is National Bike Month and Park City has a plethora of ways for you to enjoy it!
READ
"Park City Hiking Guide"
Park City is home to one of the most incredible trail systems in the world, and a new guide has just been published to help you navigate them. There are maps and directions for 45 hikes in the "Park City Hiking Guide," written by Park City local Beverly Hurwitz, a physician and a lifelong hiker.
Paths through Park City Mountain are included in the book, among other areas in town. Also included: info on trail etiquette, hiker safety and first aid. A perfect gift for locals and guests alike! The book is available at Dolly's Bookstore, Cole Sport, The Market at Park City, Right at home, Switchback Sports, J.W. Allen & Sons Toy Store, and Amazon.
WATCH
Aliens invade a small town and abduct the high school football team to harvest their brain jelly, and no one steps up to save them — except the Greenville High School Cheerleading Squad. Rhymes, cartwheels, and glitter contribute to the save-the-day fun.
UPCOMING EVENTS
Savor the Summit: This event fills up quickly, so be sure to reserve your spots now for Park City's Largest Outdoor Dinner Party! This year, join 2500 other diners on Saturday, June 16 for an open-air community celebration on Main Street.
Big Stars Bright Nights: Tickets are now available for purchase for the 15th consecutive season of outdoor concerts from Park City Institute and St. Regis. Shows this year include Los Lonely Boys,  Grace Potter, and Bruce Hornsby and The Noisemakers.
Deer Valley Concert Series: Tickets for the inaugural series go on sale Friday, May 11. The five-show series will include shows from The Decemberists, Gavin DeGraw, and Jason Mraz. It joins the two concert series events already held at Snow Park Outdoor Amphitheater; the Deer Valley Music Festival and the (free) Grand Valley Bank Community Concert Series.