Park City Event Guide: June 28 – July 3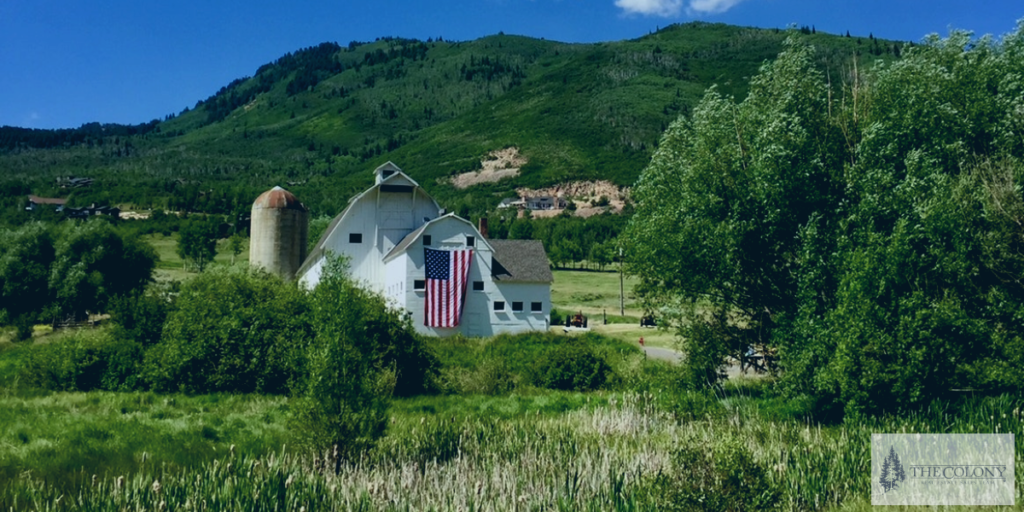 Can you believe summer is passing by so quickly? As June comes to a close, there *are* still a few days to hit the slopes (on your skis): Snowbird plans to be open through July 4, so bust out your skiing tank tops and get out there before the resort shuts it all down.
Of course, with the 4th of July comes not hours – but DAYS of celebrations and activities here in Park City. A complete guide to July 3 and 4th activities are headed your way early next week, but for now, here's what's on tap this weekend!

FRIDAY, JUNE 28

Summit Yoga at Montage Deer Valley
9 AM @ Montage Deer Valley Mountain Lawn
Every Friday, an in-house fitness and wellness specialist from the resort will guide an hour-long meditation and yoga session on the lawn, overlooking the Wasatch Mountain Range.

Adventure + Gear Fest
Friday 1–8 PM
Saturday 11 AM – 7 PM
Sunday, 11 AM – 5 PM @ Snowbird
Snowbird Resort plans to be open through the 4th of July so head out this weekend, get some early morning skiing in and then head down the mountain for a huge adventure festival and outdoor gear sale. There will be -mountain events, demos, clinics, film, outdoor photography, live music, and more than 130 local and national brands, retailers and non-profit vendors. See the full schedule and full list of vendors HERE.
Artful Afternoon
1 – 3:30 PM @ Kimball Art Center
An after-school program to encourage kids to explore art. Kiddos get to try a variety of fun materials and drop-ins are welcome; the 30 dollar fee includes instruction, supervision, and all materials. Check out our Nonprofit Highlight on all the incredible programming Kimball Art Center provides HERE.

Lego Club
1—2 PM @ Park City Library
An hour of Lego BLISS. The Park City Library hosts this every week for builders of all ages. Duplos for the younger architects, IKOS for the master builders and lots and lots of LEGOS for everyone in-between.

Village Live Music: Dana Williams
4 – 7 PM @ Park City Mountain Village
From PCMR's website "Three-time mayor of Park City and beloved local activist, Dana Williams takes the stage as a solo artist, performing acoustic rock music. Williams has been part of the staple Park City act, Motherlode Canyon Band, for more than two decades." This concert held on the patio at Legends.

Utah History Lecture Series
4 PM @ Park City Library
"The Year that Everything Changed in Utah—1869" by Dr. Gene Sessions.

Last Friday Gallery Stroll
6 – 9 PM @ Historic Main Street
Check out the exhibits along Park City's Historic Main Street during this monthly community event. You'll see art from local, national and international artists.

Chris Botti with the Utah Symphony
7:30 PM @ Deer Valley's Snow Park Amphitheater
Outdoor concerts in the mountains with the symphony are probably my favorite part of summer. I would recommend you go to as many as you possibly can! Grammy Award-winning trumpeter Chris Botti kicks off the 2019 Deer Valley Music Festival with jazz under the stars.

Hot Tuna Acoustic Duo
8 PM @ Egyptian Theater
Living legends Jorma Kaukonen and Jack Casady, forming members of Jefferson Airplane, bring their bluesy fusion of rock, free rhythmic techniques, and a collected timbre of instruments to our intimate stage.

Parents' Survival Night
6 – 9 PM @ The Little Gym Park City
A break from the kids *and* a break from the parents – it's a survival night for all of us. Parents can use the time to enjoy a movie or a quiet meal out while the kids get quality "kid time" in a safe, fun, place with trained instructors who lead them through music, games, and fun. As you might imagine, spots fill quickly, so book HERE.

SATURDAY, JUNE 29

Saturday Morning Nature Walk
8:30 AM @ Swaner Nature Preserve
Start your weekend off on the right foot! Join a group of weekend-walkers and learn about the Swaner Preserve wetlands while you get some exercise – and look for an abundance of wildlife!

The Next Course: Picnic Essentials
1 PM @ Mountain Town Olive Oil
This class at Mountain Town Olive Oil will teach you how to use some of their great products as well as the perfect picnic essentials for your summer concerts, a day by the lake or just an al fresco meal in your back yard. Learn to make:
Traditional Chickpea Hummus
Greek Salad
Lamb Meatballs with Pomegranate Greek Yogurt Dipping Sauce
Chicken Souvlaki
Peachy Olive Oil Cake
Village Live Music: Ol' Fashioned Depot
3 PM – 6 PM @ Park City Mountain Village
Sun's out, outdoor concerts out (That's what the kids are saying, right?) From PCMR's website "The Ol' Fashioned Depot is a blues and soul-inspired group from Salt Lake City, complete with riffing harmonica solos, a bumping bass, and spirited vocals. This group puts on a passionate and talented show of musical talent." Concert will take place on the PayDay Pad in the Park City Mountain Village.

Utah Museum of Fine Arts in the Wild: Leaf Prints
1 PM @ Wasatch Mountain State Park Huber Grove
At this free event, join the Utah Museum of Fine Arts at Wasatch Mountain State Park Huber Grove to discover the science behind the color of leaves and traditions of leaf printing. You'll get to try out hammering leaves on fabric in this cool art form.

Legends Farm to Table Dinner
6:30 PM @ Park City Mountain Village's Legends
The monthly prix fixe dinners will feature locally-sourced seasonal ingredients and showcase the creative talents of the chefs. Guests can enjoy the dinners al fresco in Park City Mountain Village while relaxing to the sounds of local musicians. To reserve a table, call (435) 658-5812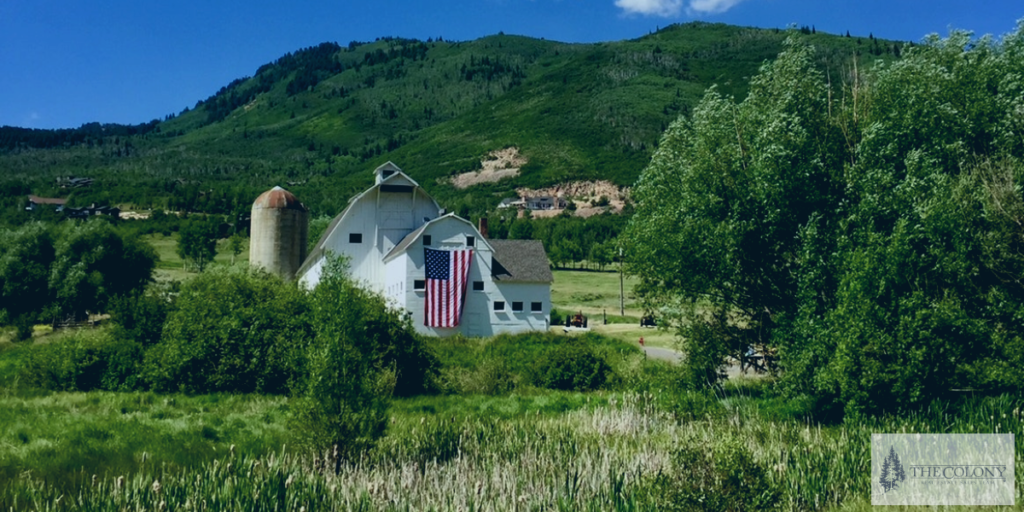 Your Barn Door is Open
5:30 — 8:30 PM @ McPolin Farm
The iconic McPolin Farm (a.k.a. "the white barn") hosts a family-friendly evening of dancing, music by Sin City, and eats courtesy of Spencer's BBQ. There's no parking at the barn, but the city is running a free shuttle from the Park City Municipal Athletic & Recreation Center. Tickets are $30 (free for children 5 and under) and are available at the MARC.

Marie Osmond with the Utah Symphony
7:30 PM @ Deer Valley's Snow Park Amphitheater
Again, love these outdoor concerts with the symphony! Come watch a Utah favorite, Marie Osmond, perform classic favorites and selections from her latest album. Picnics, blankets, and chairs welcome. Gates open at 5:30 p.m. Tickets start at $44.

SUNDAY, JUNE 30

Park Silly Farmer's Market
10 AM – 5 PM @ Park City's Historic Main Street
Every Sunday, local and regional arts and crafts, music and performance art, antiques, imports and one-of-a-kind finds, delicious gourmet foods, and farmer's market fruits and vegetables all converge on Park City's Historic Main Street. From 10am to 5pm, stroll the streets, eat lots of food and enjoy the entertainment!
This week, on the Park Silly Main Stage:
11:00am – 1:00pm: Eric Heideman and the Blues Project
1:00pm – 2:00pm: Christine Kinslow
2:00pm – 3:00pm: Silver Strike
Swaner's Craft Sunday
11 AM – 1 PM @ Swaner EcoCenter
Kids of all ages are invited to enjoy the complimentary Swaner Craft Sunday! Join the fun at the Swaner Preserve and EcoCenter, and create a nature-themed craft to bring home.

Climbing Wall
1 – 3 PM @ Swaner Eco-Center
Climb through the EcoSystem from the bedrock all the way to the uplands! The Swaner indoor climbing wall is fun for all ages. A harness is supplied, participants are asked to wear closed-toe shoes.

Village Live Music: Bruce Christensen
4 – 7 PM @ Park City Mountain Village
Sun's out, outdoor concerts out (That's what the kids are saying, right?) From PCMR's website "Bruce Christensen is an acoustic jam rock artist with blues, jazz, funk, and reggae grooves. While performing, he creates live musical loops building captivating sonic layers to which he improvises with his guitars and vocals. Improvising and creating new music live is what music is all about to Bruce. So he "goes for it" performing, ensuring a new and magical musical experience every time." The concert will take place on the Legends patio at Park City Mountain Village.

Michael Franti & Spearhead + Ziggy Marley
5 PM @ Deer Valley's Snow Park Amphitheater
The State Room partners with the Deer Valley Concert Series to bring new artists to the Outdoor Amphitheater stage

DURING THE WEEK

MONDAY, JULY 1

Tri-Kids123
9:30 AM @ Ecker Hills Aquatic Center
This sports camp for athletes ages 5-12 will introduce kids to triathlons. All athletes will receive instruction in swimming, cycling, running, nutrition and how to transition between events. Proper technique, safety, pacing and sportsmanship are emphasized while having a ton of fun

Jarabe Mexicano
6:30 PM @ Noches de Verano en Parque de la Cuidad (Canyons Village at Park City Mountain)
This group will take audiences through Mexican Folk, Rock and Roll, Tex-Mex, Latin Rock, and Reggae-Cumbia music. They play stringed instruments, percussion and sing in both English and Spanish.

TUESDAY, JULY 2

Tent Tales for Tykes
11 AM – 12 PM @ L.L. Bean Park City Store
Storytime at Park City's L.L. Bean store on Main Street. Ideal for kiddos 3-6, during each weekly session, they'll explore a different nature theme and then play a game or do a craft. You can join in on the fun or spend the hour shopping but you do have to register HERE.

International Summer Film Series: "The Fox and the Child"
6:30 PM @ Jim Santy Auditorium at Park City Library
Every Tuesday, Park City Film and the library are offering a free film (and popcorn!) as part of the School Break Film Series. This week, come see France's "The Fox and the Child." It tells the story of a 10-year-old girl and a mountain fox who form a magical bond while traveling through the wilderness.

WEDNESDAY, JULY 3

Jody Whitesides
11 AM @ Park City Library
Another outdoor concert at the library, Jody plays music that is considered a funky audio lap dance for your ears.

Wednesday Farmer's Market
Noon @ Park City Mountain (Silver King parking lot)
Stop by and pick up fresh fruit for a mid-hike snack, a bundle of organic vegetables for your family dinner, or locally made jams, jellies, trinkets, or jewelry to take home as a souvenir each Wednesday from 12:00 – 5:00 PM. Not only does buying local food help our community, but it also helps our environment by reducing carbon dioxide emissions and packing materials, as well as helping to make farming more profitable.

Crafternoons at Park City Library
4 – 5 PM @ Park City Library
Come left off some creative steam. Make and take your crafty project every week. All ages welcome.

The Number Ones
4 PM @ Canyons Village at Park City Mountain
What a fun concept! This group is a cover band that only covers songs that have hit number one on the Billboard Hot 100 singles chart. But you won't just hear the same song you've heard a million times on the radio. Fusing the most popular songs in America with improvisational aspects of jazz and jam bands, TNOs provides a unique listening experience in which no song is ever the same twice.

ONGOING EXHIBITS

Utah Olympic Park is open for the summer season. You can learn about the park's beginnings in the free museum or take a ride on the summer bobsled. The park's summer experiences include the extreme zip line, zip line tour, alpine slide, drop tower, adventure courses and scenic chairlift rides (not all activities are open early season). Early season hours 10 a.m.–6 p.m. daily. Watch the Flying Ace All-Star Ariel Show every Saturday and Sunday at 1:00.

Wasatch Back Student Art Show @ Kimball Art Center
In this exhibit through July 7th, see art from k-12 students from Summit and Wasatch counties. They were invited to create art around the theme "storytelling". More than 500 artists participate in this annual exhibit.

John Hess: Permutations @ Kimball Art Center
From the Kimball Art Center "John Hess is a mixed media textile artist with an interest in exploring dimension, either with double woven cloth shaped into relief with an armature for stability or flat woven fabric using pattern and fabric paint to create illusions of depth. Using patterns, either woven or painted, he expresses color modulations while repeating with scale changes and mirrored effects." The exhibit is open through July 16th.

Walking Tours of Historic Main Street
Every weekday 2 PM @ Park City Museum
Spend an hour walking down Historic Main Street, learning about the city's growth from a mining town to a ski destination. The tours take place every weekday until August 30th. The tours will leave the Museum every day at 2. call 435-649-7457 ext. 136 to make a reservation. Wear comfortable shoes, bring water, and don't forget your sunscreen!

Patios, Pools & the Invention of the American Backyard
Through November 20 @ Park City Museum
This exhibit, part of the Smithsonian Institution Traveling Exhibition Service, shows the history of the American backyard—from pools, to lawns, to BBQ grills. From the Park City Museum "Through rare photographs, historic drawings and period advertisements, Patios, Pools, & the Invention of the American Backyard explores the mid-century backyard of the 1950s from the rise of the suburbs and tract houses and the beauty of postwar garden design to the birth of the environmental movement."

UPCOMING EVENTS
July 6 → Canyons Village Summer Concert Series begins
July 7 → St. Regis Big Stars, Bright Nights Summer Concert Series begins
July 17 → Run-a-Muk Clean-Up @ Run-a-Muk Dog Park
July 19 → Basin Recreation Blood Drive @ Basin Rec Fieldhouse
July 19 → Pie N' Beer Mountain Miles Run @ Basin Rec Fieldhouse
July 20 → Basin's Backyard Bash @ Willow Cree Park
July 20 → Movie in the Park @ Ecker Middle School
AUGUST
Aug 10 → Drive-in Movie in the Park @ Prospector Square, Lot K
Aug 10 → Back to School Glow n' Go Run @ Willow Creek Park
Aug 23 → Trailside Bike Park Shred-n-BBQ @ Trailside Bike Park
Aug 23 → Movie in the Park @ Trailside Park (upper field)
Aug 24 → Art on the Trails @ McLeod Creek Trail
Aug 25 → DIG In @ Summit Community Garden
SEPTEMBER
Sept 07 → Run for Recreation @ PC MARC to Basin Rec Fieldhouse
Sept 25 → Swing for Sports Golf Tournament Fundraiser @ Canyons Golf Course

Community Involvement
What's Your Vision for Park City's Future?
From Park City Municipal:
We'd like to hear from you, Park City! Take the Park City Vision 2020 community survey and apply to participate in July's Think Tank Workshops

Park City has launched Park City Vision 2020 – a community visioning project asking residents and business owners to share their perspectives on:
What makes Park City the place that people wish to call home?
What makes Park City special and what should Park City become?
What are the elements of the community that, if lost, would fundamentally change the character of Park City?
Park City Vision 2020 will be a 6-month community visioning project to define a Park City Community Vision and Action Plan, as a follow up to the 2009 Park City Community Visioning project.
There will be several opportunities to get involved throughout the visioning process now through October.

For more information, contact linda.jager@parkcity.org or 435.615.5189.
---

The Colony at White Pine Canyon is the largest gated ski-in / ski-out community in the United States. Our land spans 4600 acres, and approximately 90% of it will always be preserved as open space.

In winter, enjoy exclusive ski and snowboard access to one of North America's largest mountain resorts, Park City Mountain. In spring, the snow melts to reveal an amazing network of hiking, biking, and horseback riding trails, connecting to more than 400 miles of single-track trails throughout the surrounding area.

The Colony is just 35 minutes from Salt Lake International Airport and 5 minutes to Park City's historic Main Street, home to the Sundance Film Festival and world-class dining and shopping.