Park City Event Guide: July 19 – July 25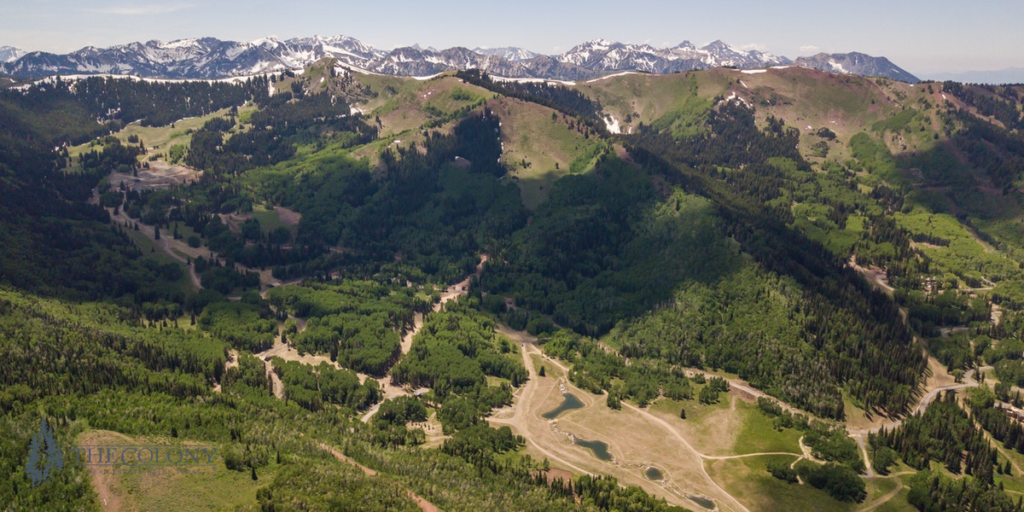 Coming up this week, our state celebrates a uniquely Utah holiday. Pioneer Day celebrates the day when Mormon pioneers entered the Salt Lake valley in 1847 and declared "This is the place!"

And whether you descend from those pioneers or not, and celebrate the holiday as Pioneer Day or Pie & Beer Day, we can all agree that we're lucky to live here and that this really is the [best] place! With that in mind, here's a look at what's happening this weekend. (Featured photo courtesy Bret O Photography, LLC)
FRIDAY, JULY 19

Summit Yoga at Montage Deer Valley
9 AM @ Montage Deer Valley Mountain Lawn
Every Friday, an in-house fitness and wellness specialist from the resort will guide an hour-long meditation and yoga session on the lawn, overlooking the Wasatch Mountain Range.

Yoga on the Patio
9:30 @ Park City Library
Welcome all to a free community yoga class every Friday. Classes will be held outside on the patio or inside the Park City Library depending on the weather. Please bring a yoga mat. This program is in partnership with the Park City MARC.

The Next Course: Farmers Market Finds
1 PM @ Moutain Town Olive Oil
This week's class with will feature the freshest produce from the farmers market. You'll learn to make:
Peach Gazpacho
Heirloom Tomato Crostini with Cucumber Dill Spread
Carrot & Zucchini Fritters
Zucchini Pasta with Shrimp & Arugula
Blueberry Nectarine Crisp with Blueberry Whipped Cream
Artful Afternoon
1 – 3:30 PM @ Kimball Art Center
An after-school program to encourage kids to explore art. Kiddos get to try a variety of fun materials and drop-ins are welcome; the 30 dollar fee includes instruction, supervision, and all materials. Check out our Nonprofit Highlight on all the incredible programming Kimball Art Center provides HERE.

Lego Club
1—2 PM @ Park City Library
An hour of Lego BLISS. The Park City Library hosts this every week for builders of all ages. Duplos for the younger architects, IKOS for the master builders and lots and lots of LEGOS for everyone in-between.

Basin Recreation Blood Drive
2 PM – 7 PM @ The Basin Recreation Fieldhouse
Give blood and save lives during the Basin Recreation Blood Drive! Every blood donation helps the American Red Cross provide vital aid for up to three people! Sign up for a donation time HERE https://www.basinrecreation.org/event/blood-drive/

Village Live Music: Classic Steve
4 PM – 7 PM @ Park City Mountain Village
From PCMR's website: "Steve is a self-taught musician who has been playing since the age of 4. He's been a professional musician for more than 35 years and plays the guitar, mandolin, piano, steel guitar, bass, drums and sings. In the past year, Steve has published a children's book called "Patch the Polar Bear" and released an acoustic instrumental CD and a new blues rock CD called "Resonate." Today, Steve continues to write and record new material." This concert held on the patio at Legends.
Parents' Survival Night
6 – 9 PM @ The Little Gym Park City
A break from the kids *and* a break from the parents – it's a survival night for all of us. Parents can use the time to enjoy a movie or a quiet meal out while the kids get quality "kid time" in a safe, fun place with trained instructors who lead them through music, games, and fun. As you might imagine, spots fill quickly, so book HERE.

Scotty McCreery
7PM @ DeJoria Center
The American Idol Winner and Billboard Gold artist will perform songs from his newest album, "Seasons Change".

Disney in Concert with the Utah Symphony
7:30 PM @ Deer Valley's Snow Park Amphitheater
Relive the magic and excitement of Coco, Frozen, Moana, Beauty and the Beast, Aladdin, and more under the stars as this multi-media performance unfolds with Utah Symphony center stage. Bring a picnic to enjoy under the stars.

Screening: The Boy Who Harnessed the Wind
7:30 PM @ The Ledges Event Center
A few of us got the chance to see this at Sundance and it is an incredible story! It's amazing what can be accomplished with access to education. From the Sundance Institute, "After young William Kamkwamba is forced to drop out of school because he can't afford the fees, he continues to fight for his community's survival by sneaking into the school library to research plans for a windmill-powered pump to irrigate land in his drought-ridden village in Malawi." This is based on a true story, and the book it is based upon is also the One Book, One Community choice from the Park City Education Foundation. There will be a community discussion with the author this fall.

Park City Limits Dinner Concerts 2019
Every Thursday, Friday and Saturday night @ Silver Star Cafe
Every weekend, eat some great food while enjoying an acoustic dinner show with singers and songwriters from around the region. Weather permitting, the shows will be on the patio during the summer. Check the music schedule HERE https://www.thesilverstarcafe.com/music-show-calendar and call to make a reservation.

Sundance Mountain Resort Summer Theatre presents Mamma Mia!
Mondays, Thursdays, Fridays, and Saturdays @ 8:00PM between July 18 and August 10
The Sundance Summer Theatre is pleased to present Mamma Mia! in partnership with Utah Valley University. It's a musical you know and love featuring the ABBA music you know and love. And if you don't….I'm sorry. The exciting tale unfolds on a Greek island paradise where a daughter's quest to discover the identity of her father brings three men from her mother's past back to the island they last visited 20 years ago.

SATURDAY, JULY 20

Pie N' Beer Mountain Miles Run
7 AM @ Basin Recreation's The Fieldhouse
Pie? (Root) beer? A little run prior to both? How can you go wrong? Kick off the holiday with our Pie N' Beer Run and work up an appetite with a 5-mile jaunt. We will provide Pioneer Day-themed refreshments at the finish line.

Basin's Backyard Bash
8 AM – 2 PM @ Willow Creek Park
8am – Pickleball and Beach Volleyball tournaments start

mixed doubles (must have one female and one male partner)

12pm – Cornhole Classic starts
All tournaments will be double elimination.

Saturday Morning Nature Walk
8:30 AM @ Swaner Nature Preserve
Start your weekend off on the right foot! Join a group of weekend-walkers and learn about the Swaner Preserve wetlands while you get some exercise – and look for an abundance of wildlife!

Pam Bowman and Jacqui Larsen Exhibit: "Things My Mother Taught Me"
Through Sept. 8 @ Kimball Art Center
Featuring installation works by Bowman and mixed-media paintings by Larsen at the Kimball Art Center. From the KAC "In Pam Bowman's installation, six story fragments from her life resonate universally as she addresses the formative issues of character development, individual purpose, and body image, as taught by her mother. Jacqui Larsen's paintings take a metaphoric look at the impossible charge of any guardian to stand as a lookout for a child."

Improvised Fairy Tales
3 PM @ Park City Library
Park City Improv turns your favorite fairy tales on their heads in this family-favorite event.
Village Live Music: Brackish Creek
3PM – 6PM @ Park City Mountain Village
From PCMR's website:
"Brackish Creek is a band who loves to sing, write music and perform together. The group plays guitars, violin, harmonica and mandolin. The band consists of Stanton Porter (drums/vocals), Mike Ballif (lead and acoustic guitar/vocals) Sharon Novatnak (lead singer/fiddle/harmonica, percussion , and Doug Morgan (acoustic/electric, mandolin, harmonica, vocals, song writer) and Randy Moser (bass and songwriter)." The concert will take place on the PayDay Pad in the Park City Mountain Village.
Canyons Village Summer Concert Series: Travers Brothership
6PM @ Canyons Village at Park City Mountain Resort
Every Thursday and Saturday night, the resort hosts a free, outdoor concert. This week, Travers Brothership is the featured performer. From the PCMR website "Songwriters. Singers. Multi-instrumentalists. Brothers. At only 25, twins Eric Travers and Kyle Travers have been writing songs and stunning live audiences for well over half their lifetime. Presenting a soulful, bluesy, taste of rock n' roll spun in psychedelic jam, Travers Brothership; also including singer/bassist/songwriter, Josh Clark, and keyboardist/songwriter/percussionist, Ian McIsaac, create a fierce and balanced team, strengthened by the 12 years they've spent together on and off the road."

Spanish Chicken & Seafood Paella
6 PM @ Mindful Cuisine
Learn to create a beautiful paella for a crowd – scallop, shrimp, mussels, clams, chicken and chorizo flavored with Spanish pepper, saffron and fennel with Calasparra rice. To accompany the paella we will make an appetizer – Huevos Endiablados (Spanish Deviled Eggs) & Prosciutto-Wrapped Dates; Pan con Tomate – an essential part of a summer Spanish meal; a refreshing Watermelon Tomato salad; and finish with a Catalan Crema with Berries for dessert.

Homestead Summer Concerts
7 PM @ Homestead Resort
The Free Homestead Summer Concerts Event begins at 7 pm every Saturday evening. BBQ and treats are available for purchase. Bring your chair and enjoy!
July 20–Mister Sister Trio (Acoustic Folk Rock)
July 27–Exit Strategy (Get up & dance music)
Aug 3–The Backyard Revival (Folk/Americana)
Aug 10–Music In The Round (Favorite Local Songwriters)
Aug 17–Silver City Pink (Folk/Bluegrass)
Aug 24–Sam Payne (Storytelling Musician)
*Aug 31–The Shane Lee Band (Country Rock)
*Sep 7–Groove Axis (Jazz)
*Sep 14–Molly In The Mineshaft (Bluegrass)
*Sep 21–Ed Stevens Tribute (Music of the Series Founders)

*The last 4 shows will begin at 6:00 pm
Renee Elise Goldsberry with the Utah Symphony
7:30 PM @ Deer Valley's Snow Park Amphitheater
The most outspoken Schulyer Sister from the hit musical Hamilton will pay tribute to other Broadway and recording industry greats under the stars. Relive the drama and excitement of Rent and The Lion King in addition to tributes to Aretha, Nancy Wilson, Sarah Vaughan and more with Hamilton's Tony and Grammy Award-winning Renee Goldsberry.

Movie in The Park – Para Picar: Historias Cortas En Espan͂ol
8 PM @ Ecker Hill Middle School
Basin Recreation is putting on a showing of "Para Picar: Historias Cortas en Espan͂ol." According to Basin Recreation: "These short animated and live-action films from Chile, Colombia, Cuba, Mexico, Spain, and Puerto Rico will introduce you to a world of boys and girls who aren't afraid to take chances and reach out to new friends. Curated by the Children's Film Festival Seattle. All films are in Spanish with English subtitles."
SUNDAY, JULY 21

Summit Land Conservancy Hops Hunters Hike
9:30 AM @ Rail Trail
Once again, the Summit Land Conservancy is teaming up with Wasatch Brewing to hunt for local hops in the Park City area! The group hopes to have enough hops by fall to brew a limited-edition beverage through Wasatch brewery—with a portion of the proceeds going to the Summit Land Conservancy.

Park Silly Farmer's Market
10 AM – 5 PM @ Park City's Historic Main Street
One of my favorite parts of summer is farmer's markets. And this weekend, Park Silly kicks off. Every Sunday, local and regional arts and crafts, music and performance art, antiques, imports and one-of-a-kind finds, delicious gourmet foods, and farmer's market fruits and vegetables all converge on Park City's Historic Main Street. From 10am to 5pm, stroll the streets, eat lots of food and enjoy the entertainment!
This week, on the Park Silly Main Stage:
10:00am – 11:00am: Meg Soul
11:00am – 12:00pm: The Whiskey Rebellion
1:00pm – 2:00pm: 11 Hauz Jamaican Dance
2:00pm – 3:00pm: Robyn Cage
Swaner's Craft Sunday
11 AM – 1 PM @ Swaner EcoCenter
Kids of all ages are invited to enjoy the complimentary Swaner Craft Sunday! Join the fun at the Swaner Preserve and EcoCenter, and create a nature-themed craft to bring home.

Climbing Wall
1 – 3 PM @ Swaner Eco-Center
Climb through the EcoSystem from the bedrock all the way to the uplands! The Swaner indoor climbing wall is fun for all ages. A harness is supplied, participants are asked to wear closed-toe shoes.

Village Live Music: Rose and Thorn
4 PM – 7 PM @ Park City Mountain Village
From PCMR's website:
"Shannon Runyon and Brooke Mackintosh, two local female powerhouse musicians, make the duo Rose & Thorn. The acoustic artists love collaborating and supporting other musicians almost as much as they do performing. This pair comes together to create a multi-instrumental, mellow, acoustic Indie Mountain Soul vibe." The concert will take place on the Legends patio at Park City Mountain Village.

Beethoven Festival Park City
4:30 PM @ Temple Har Shalom
Plan to arrive at 4:30 PM to enjoy mingling with attendees and enjoy a delectable buffet of gourmet cheeses, fruit, and wine before the concert and during intermission. The first half of the concert will begin at 5:00 pm with the first half of the concert presented by the Festival's outstanding classical artists.
Featured Artists:
Clarinetist Russell Harlow, Festival Artist in Residence
Acclaimed Cellist Jeffrey Solow
Violist Leslie Harlow, Festival Artist in Residence
Concert Pianist Doris Stevenson
Performing the Brahms Trio for Clarinet,Cello and Piano, the Handel Sonata for Viola, Clarinet and Piano, a Beethoven Sonata for Cello and Piano and more.
DURING THE WEEK

TUESDAY, JULY 23

Tent Tales for Tykes
11 AM – 12 PM @ L.L. Bean Park City Store
Storytime at Park City's L.L. Bean store on Main Street. Ideal for kiddos 3-6, during each weekly session, they'll explore a different nature theme and then play a game or do a craft. You can join in on the fun or spend the hour shopping but you do have to register.

Deer Valley's Tuesday Twilight Series
4 – 8 PM, Tuesdays through August 27 @ Deer Valley
Take the chance to experience the mountain in the evenings again this summer with the Twilight Ride Series. Lift-served mountain biking is available on Silver Lake Express, Homestake Express and Sterling Express chairlifts. And if you reserve in advance, you can get some mountain bike lessons as well.

Candidates Forum for the Park City Municipal Primary Elections
6 PM @ Park City Library
Being an informed voter is one of the most important things you can do. And as exciting as national politics can be, the closer an election is to you, the bigger the impact will be on your life. So take the chance to meet the candidates at this event hosted by the League of Women Voter. Hear directly from the seven candidates running in the Primary Election for seats on the Park City Council. Come meet the candidates from 6:00 to 6:30pm. The candidates will introduce themselves and answer questions from 6:30 to 8:00pm in a moderated forum.

International Summer Film Series: The March of the Penguins
6:30 PM @ Jim Santy Auditorium at Park City Library
Every Tuesday, Park City Film and the library are offering a free film (and popcorn!) as part of the School Break Film Series. This week, come see the The March of the Penguins. At the end of each Antarctic summer, the emperor penguins of the South Pole journey to their traditional breeding grounds in a fascinating mating ritual that is captured in this documentary by intrepid filmmaker Luc Jacquet. The journey across frozen tundra proves to be the simplest part of the ritual, as after the egg is hatched, the female must delicately transfer it to the male and make her way back to the distant sea to nourish herself and bring back food to her newborn chick.

WEDNESDAY, JULY 24
Wednesday Farmer's Market
Noon @ Park City Mountain (Silver King parking lot)
Stop by and pick up fresh fruit for a mid-hike snack, a bundle of organic vegetables for your family dinner, or locally made jams, jellies, trinkets, or jewelry to take home as a souvenir each Wednesday from 12:00 – 5:00 PM. Not only does buying local food help our community, it also helps our environment by reducing carbon dioxide emissions and packing materials, as well as helping to make farming more profitable.
Crafternoons at Park City Library
4 – 5 PM @ Park City Library
Come left off some creative steam. Make and take your crafty project every week. All ages welcome.

THURSDAY JULY 25

Kid's Summer Movie: Mary Poppins Returns
1 PM @ Summit County Library
Free movie and popcorn at the library!

Canyons Village Summer Concert Series: Stephen Kellogg
6 PM @ Canyons Village at Park City Mountain Resort
Every Thursday and Saturday night, the resort will host a free, outdoor concert. This week, Stephen Kellogg is the featured performer. From the PCMR website "Over the last decade, New England native Stephen Kellogg has performed more than 1500 concerts around the world, raised thousands of dollars for causes close to his heart, been named Armed Forces Entertainer of the Year, and penned singles for art-ists like platinum selling rock band O.A.R and American Idol winner Nick Fradiani. His music has found its way onto the Billboard charts and been featured in numerous films and TV shows. Whether performing solo or with a band, Kellogg's soul and energy fuel one of the most dynamic shows anywhere."
ONGOING EXHIBITS

Utah Olympic Park is open for the summer season. You can learn about the park's beginnings in the free museum or take a ride on the summer bobsled. The park's summer experiences include the extreme zip line, zip line tour, alpine slide, drop tower, adventure courses and scenic chairlift rides (not all activities are open early season). Early season hours 10 a.m.–6 p.m. daily. Watch the Flying Ace All-Star Ariel Show every Saturday and Sunday at 1:00.

A Chorus Line
8 PM @ The Egyptian Theater
Running through the 21st, this Tony and Pulitzer winning musical tells the story of 17 dancers hoping to make their big break on Broadway.

Walking Tours of Historic Main Street
Every weekday 2 PM @ Park City Museum
Spend an hour walking down Historic Main Street, learning about the city's growth from a mining town to a ski destination. The tours take place every weekday until August 30th. The tours will leave the Museum every day at 2. call 435-649-7457 ext. 136 to make a reservation. Wear comfortable shoes, bring water, and don't forget your sunscreen!

Patios, Pools & the Invention of the American Backyard
Through November 20 @ Park City Museum
This exhibit, part of the Smithsonian Institution Traveling Exhibition Service, shows the history of the American backyard—from pools, to lawns, to BBQ grills. From the Park City Museum "Through rare photographs, historic drawings and period advertisements, Patios, Pools, & the Invention of the American Backyard explores the mid-century backyard of the 1950s from the rise of the suburbs and tract houses and the beauty of postwar garden design to the birth of the environmental movement."

UPCOMING EVENTS
July 19 → Basin Recreation Blood Drive @ Basin Rec Fieldhouse
July 19 → Pie N' Beer Mountain Miles Run @ Basin Rec Fieldhouse
July 20 → Basin's Backyard Bash @ Willow Cree Park
July 20 → Movie in the Park @ Ecker Middle School
July 27 → Hearth and Hill Copper Moose Farm Stand Dinner
Aug 10 → Drive-in Movie in the Park @ Prospector Square, Lot K
Aug 10 → Back to School Glow n' Go Run @ Willow Creek Park
Aug 10 → Coper Moose Harvest Dinner
Aug 10 → 100 Mile Meal to Benefit Recycle Utah
Aug 16 → Hearth and Hill Copper Moose Farm Stand Dinner
Aug 23 → Trailside Bike Park Shred-n-BBQ @ Trailside Bike Park
Aug 23 → Movie in the Park @ Trailside Park (upper field)
Aug 24 → Art on the Trails @ McLeod Creek Trail
Aug 25 → DIG In @ Summit Community Garden
Sept 07 → Run for Recreation @ PC MARC to Basin Rec Fieldhouse
Sept 14 → Hearth and Hill Copper Moose Farm Stand Dinner
Sept 25 → Swing for Sports Golf Tournament Fundraiser @ Canyons Golf Course

The Colony at White Pine Canyon is the largest gated ski-in / ski-out community in the United States. Our land spans 4600 acres, and approximately 90% of it will always be preserved as open space.

In winter, enjoy exclusive ski and snowboard access to one of North America's largest mountain resorts, Park City Mountain. In spring, the snow melts to reveal an amazing network of hiking, biking, and horseback riding trails, connecting to more than 400 miles of single-track trails throughout the surrounding area.

The Colony is just 35 minutes from Salt Lake International Airport and 5 minutes to Park City's historic Main Street, home to the Sundance Film Festival and world-class dining and shopping.