Park City Event Guide: July 12 – 18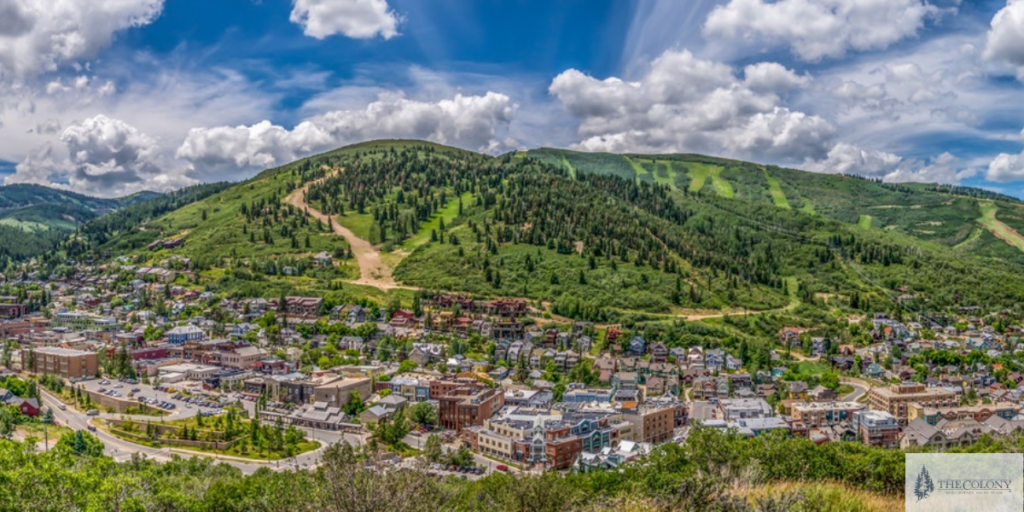 An amazing opportunity to learn more about Park City and how you can get more involved is now available. Applications for Leadership Park City Class 26 are now open.

Through this competitive program, you'll learn how all the different elements of the Park City community work together—from city and county government to businesses to non-profits. You can get more information HERE and find the application HERE.

Here's what else is happening this weekend!

FRIDAY, JULY 12

Summit Yoga at Montage Deer Valley
9 AM @ Montage Deer Valley Mountain Lawn
Every Friday, an in-house fitness and wellness specialist from the resort will guide an hour-long meditation and yoga session on the lawn, overlooking the Wasatch Mountain Range. 
Artful Afternoon
1 – 3:30 PM @ Kimball Art Center
An after-school program to encourage kids to explore art. Kiddos get to try a variety of fun materials and drop-ins are welcome; the 30 dollar fee includes instruction, supervision, and all materials. Check out our Nonprofit Highlight on all the incredible programming Kimball Art Center provides HERE.

Lego Club
1—2 PM @ Park City Library
An hour of Lego BLISS. The Park City Library hosts this every week for builders of all ages. Duplos for the younger architects, IKOS for the master builders and lots and lots of LEGOS for everyone in-between. 

The Next Course: Paris Bistro
1 PM @ Mountain Town Olive Oil
Class on July 12 will feature Paris Bistro recipes that will make you say "Bonjour!" (and just in time for Bastille Day!)
Leek & Mushroom Tart
Warm goat cheese and Mesclun Salad
Steamed Mussels with fennel & leeks
Strip Steak Frites with Bearnaise
Raspberry Millefeuille
Summit Arts Showcase
4 PM – 8 PM @ Oakley City Complex
Don't miss this annual juried summer art show at Oakley's Red Barn. Food trucks, art demos, kids' activities, and live music.  
Village Live Music: Teresa Eggertsen Cooke
4 PM – 7 PM @ Park City Mountain Village
From PCMR's website:
Teresa Eggertsen Cooke has the unique ability to present and perform songs that you may have heard over the years and make one feel as if they are hearing them for the very first time in your life. "When I see how happy my music makes people and the emotion that ensues, I am so humbled. I have loved the "Standards" for as long as I can remember and I also had every Elton John and Carole King album in the 70"s. I currently reside with my family in Park City, Utah I began playing piano and singing at a very young age and continued for years until I took a break to become an internationally ranked Mountain Bike racer. I then retired from racing in 2003 and came back to music." This concert held on the patio at Legends.

Barn and Farmhouse Tours
Tours at 4 PM and 5:30 PM @ McPolin Farm
Tours are led by volunteer docents and take you on a journey through the history of the Farm from homesteading, dairy farming, to open space.

Sundance Institute: "Top End Wedding" Screening
7 PM @ The Ray Theatre
Lauren and Ned are engaged. They are in love. And they have just 10 days to find Lauren's mother, reunite her parents, and pull off their dream wedding. Sundance Institute presents this free screening, which takes viewers on a sweeping journey from the big city to the Top End of Australia. Sundance is taking this film indoors—so, no picnic blankets needed. Doors open at 6 p.m. 

The Bluebird Cafe Concert Series: Ashley Gorley, Chris DeStefano, Brett James
7 PM @ Sundance Resort
The Bluebird Cafe Concert Series features Nashville's renowned singers, songwriters, and musicians. We're pleased to partner with the original Bluebird Cafe to bring these talented artists to Sundance.
2019 Artists
July 12 & 13: Ashley Gorley, Chris DeStefano, Brett James
August 16 & 17: Lee Thomas Miller, Wendell Mobley, Paul Overstreet
August 23 & 24: Jimmy Robbins, Laura Veltz, Dav Barnes
Parents' Survival Night
6 – 9 PM @ The Little Gym Park City
A break from the kids *and* a break from the parents – it's a survival night for all of us. Parents can use the time to enjoy a movie or a quiet meal out while the kids get quality "kid time" in a safe, fun place with trained instructors who lead them through music, games, and fun. As you might imagine, spots fill quickly, so book HERE.

Aretha: A Tribute to the Queen of Soul
7:30 PM @ Snow Park Amphitheater at Deer Valley Resort
Aretha Franklin created a legacy spanning nearly six decades and earning her the title of "Queen of Soul". Capathia Jenkins and Ryan Shaw perform her iconic hits like "Respect", "A Natural Woman" and "Chain of Fools." 

SATURDAY, JULY 13

Jupiter Peak Steeplechase
8 AM @ Park City Mountain Resort
Challenge yourself (or come cheer on the racers) for the second stage of the "Triple Trail Series." This Park City favorite draws elite athletes as well as weekend warriors to test the limits of a course with an elevation profile that resembles an inverted "V" (for vertical!). A 16-mile loop from Park City Mountain Resort (7,000 feet above sea level) to the top of 10,000-foot Jupiter Peak and back down.  

Saturday Morning Nature Walk
8:30 AM @ Swaner Nature Preserve
Start your weekend off on the right foot! Join a group of weekend-walkers and learn about the Swaner Preserve wetlands while you get some exercise – and look for an abundance of wildlife!

Courtney Spaulding in Concert
1:30 PM @ Miner's Plaza
Courtney Spaulding is a Park City native with years of classical piano training she's channeled into more contemporary vocal and piano technique.
Village Live Music: Christian Mills Band
3 PM – 6 PM @ Park City Mountain Village
From PCMR's website "Rocky mountain natives, Christian Mills Band melds the intimacy of songwriters like Paul Simon with the infectious dance of modern artists like Glass Animals. The result is heartfelt melody over hip shaking grooves that reflect lives of joy, loss, love, and regret."  The concert will take place on the PayDay Pad in the Park City Mountain Village.
Screening: The Footballest
6 PM @ Park City Library
This Spanish film, shown with English subtitles, tells the story of Francisco and his closest friends—who play on a soccer team that has reached its lowest point. They've got to win one of the next three games to keep the school from cutting their team altogether and replacing it with a choir! A series of strange events take place in the first two games. Coincidence? Conspiracy? This is an adaptation of the popular Spanish children's-book series "Los Futbolisimos" by Roberto Santiago.

E.T. the Extra-Terrestrial Film in concert with the Utah Symphony
7:30 PM @ Snow Park Amphitheater at Deer Valley Resort
Take in the wonder of John Williams' Academy Award-winning score performed live by the Utah Symphony while enjoying Steven Spielberg's "E.T." on the big screen. Picnics, blankets, and chairs welcome. 

SUNDAY, JULY 14

July Second Sunday at the Gardens
All Day @ Summit Community Garden
8AM: Yoga In the Gardens with Oak & Willow
9AM: Coffee Talk at the Gardens, Annie from Spoil to Soil
10AM – 2PM: Weekly SCG Volunteer Work Day
4PM – 7PM: Live Music, Alicia Stockman

Bring chairs, blankets, and a picnic to enjoy!
Park Silly Farmer's Market
10 AM – 5 PM @ Park City's Historic Main Street
Every Sunday, local and regional arts and crafts, music and performance art, antiques, imports, and one-of-a-kind finds, delicious gourmet foods, and farmer's market fruits and vegetables all converge on Park City's Historic Main Street. From 10 a.m. to 5 p.m., stroll the streets, eat lots of food and enjoy the entertainment!
This week, on the Park Silly Main Stage:
10:00am – 11:00am: Utah Symphony—Utah Trombone Authority
11:00am – 12:00pm:  Wyatt Lowe
1:00pm – 2:00pm: B Boy Federation
2:00pm – 3:00pm: Muddpuddle
Swaner's Craft Sunday
11 AM – 1 PM @ Swaner EcoCenter
Kids of all ages are invited to enjoy the complimentary Swaner Craft Sunday! Join the fun at the Swaner Preserve and EcoCenter, and create a nature-themed craft to bring home.

Climbing Wall
1 – 3 PM @ Swaner Eco-Center
Climb through the EcoSystem from the bedrock all the way to the uplands! The Swaner indoor climbing wall is fun for all ages. A harness is supplied, participants are asked to wear closed-toe shoes.

Village Live Music: Kate Vogel
4 PM – 7 PM @ Park City Mountain Village
From PCMR's website "Kate Vogel is a local singer songwriter. She performs music ranging from original written songs, to covers from artists like John Denver, Creedence Clearwater Revival, the Eagles, and Brandi Carlile to the Rolling Stones, the Plane White T's, Johnny Cash and John Mayer. She favors the genres folk, Americana, rock, and acoustic." Concert will take place on the Legends patio at Park City Mountain Village.
Beethoven Festival 
4:30 PM @Temple Har Shalom
Award-winning Pianist Hsiang Jon Tu, Clarinetist Russell Harlow and Violist Leslie Harlow perform works by Saint-Saens, Debussy, Messiaen, Beethoven, Bolcom, Bartok, Schumann, Granados and Lizst. Doors open at 4:30 for gourmet cheeses, fruit and wine before the concert and during intermission. A concert with snacks? Sounds good to me! Tickets are $45 per person.  

DURING THE WEEK

TUESDAY, JULY 16

Tent Tales for Tykes
11 AM – 12 PM @ L.L. Bean Park City Store
Storytime at Park City's L.L. Bean store on Main Street. Ideal for kiddos 3-6, during each weekly session, they'll explore a different nature theme and then play a game or do a craft. You can join in on the fun or spend the hour shopping but you do have to register HERE.

Paws to Read
4 PM @ Park City Library
If you have seen this on TV or on social media, you know it's just about the cutest thing ever. Young readers are invited to improve their reading skills and confidence by reading out-loud to the most supportive audience—dogs. This program at the Park City Library happens every third Tuesday of the month and spaces are first come, first served.

International Summer Film Series: Bend it like Beckham
6:30 PM @ Jim Santy Auditorium at Park City Library
Every Tuesday, Park City Film and the library are offering a free film (and popcorn!) as part of the School Break Film Series. This week, come see the UK's Bend it Like Beckham– A comedy about bending the rules to reach your goal, Bend It Like Beckham explores the world of women's football, from kick-abouts in the park to freekicks in the Final. Set in Hounslow, West London and Hamburg, the film follows two 18 year olds with their hearts set on a future in professional soccer. Especially timely after the amazing USWNT World Cup win!!

WEDNESDAY, JULY 17

Sophia Dion
11 AM @ Park City Library
This pop band of California musicians all under the age of 16 may be just the inspiration your kid needs to practice their instruments.

Wednesday Farmer's Market
Noon @ Park City Mountain (Silver King parking lot)
Stop by and pick up fresh fruit for a mid-hike snack, a bundle of organic vegetables for your family dinner, or locally made jams, jellies, trinkets, or jewelry to take home as a souvenir each Wednesday from 12:00 – 5:00 PM. Not only does buying local food help our community, it also helps our environment by reducing carbon dioxide emissions and packing materials, as well as helping to make farming more profitable.

Composting Lunch and Learn
12 PM @ Recycle Utah
Bring your lunch to this free class to learn the basics about composting from Recycle Utah. You'll learn what materials can be composted and the supplies needed to maintain it, as well as tips to keep compost piles fresh and active. Plus—you'll go over the benefits of composting, including saving valuable landfill space, reducing waste, and improving soil structure. All attendees will also get 10% off composting bins from Recycle Utah.

Crafternoons at Park City Library
4 – 5 PM @ Park City Library
Come left off some creative steam. Make and take your crafty project every week. All ages welcome.

Favorite Local Fishing Destinations
5 PM @ Park City's L.L. Bean Store
In this free clinic, the staff at L.L. Bean will tell you about the area's best fly-fishing destinations. They'll share some suggestions about how to prepare for your adventure, including what to bring and what to wear. You'll also to have a chance to see what gear they recommend in order to stay safe and comfortable while out fishing—and of course you'll have a chance to buy it too!

THURSDAY JULY 18

Kid's Summer Movie: Nancy Drew and the Hidden Staircase
1 PM @ Summit County Library
Free movie and popcorn at the library!
Author Meet and Greet: "Below the Line: Anatomy of a Successful Movie"
2 PM @ Dolly's Books
Author Meredith Jordan will be talking about her experience writing this book about what goes on behind the scenes of a major motion picture. She spent 5 months on the set of "Last Vegas" with stars like Robert de Niro and Morgan Freeman. But the book focuses more on the people behind the camera, the director and a huge cast of artists and artisans, designers and creators, overseers, office and logistical support. The book follows the real people behind the scenes as they make the movie, stopping along the way to explain process with a little help from history.

Canyons Village Summer Concert Series: Hayes Carll
6 PM @ Canyons Village at Park City Mountain Resort
Every Thursday and Saturday night, the resort will host a free, outdoor concert. This week, Haye Carll is the featured performer.

Plant Night
6:30 PM @ Dejoria Center
Those of us who may love having plants around the house but have a bit of a black thumb may benefit from this class—designed to help even the most helpless, hapless wannabe gardeners. You'll build and create a one-of-a-kind terrarium in a 6″ open glass bowl with succulents, sand, pebbles, moss, and other decorative items of your choosing. Learn how to create and keep a healthy terrarium with all necessary supplies included!

ONGOING EXHIBITS

Utah Olympic Park is open for the summer season.
Learn about the park's beginnings in the free museum or take a ride on the summer bobsled. The park's summer experiences include the extreme zip line, zip line tour, alpine slide, drop tower, adventure courses and scenic chairlift rides (not all activities are open early season). Early season hours 10 a.m.–6 p.m. daily. Be sure to catch the Flying Ace All-Star Ariel Show every Saturday and Sunday at 1:00.

A Chorus Line
8PM @ The Egyptian Theater
Running through the 21st, this Tony and Pulitzer winning musical tells the story of 17 dancers hoping to make their big break on Broadway.

Wasatch Back Student Art Show @ Kimball Art Center
In this exhibit through July 7th, see art from k-12 students from Summit and Wasatch counties. They were invited to create art around the theme "storytelling". More than 500 artists participate in this annual exhibit.

John Hess: Permutations @ Kimball Art Center
From the Kimball Art Center "John Hess is a mixed media textile artist with an interest in exploring dimension, either with double woven cloth shaped into relief with an armature for stability or flat woven fabric using pattern and fabric paint to create illusions of depth. Using patterns, either woven or painted, he expresses color modulations while repeating with scale changes and mirrored effects." The exhibit is open through July 16th. 

Walking Tours of Historic Main Street
Every weekday 2 PM @ Park City Museum
Spend an hour walking down Historic Main Street, learning about the city's growth from a mining town to a ski destination. The tours take place every weekday until August 30th. The tours will leave the Museum every day at 2. call 435-649-7457 ext. 136 to make a reservation. Wear comfortable shoes, bring water, and don't forget your sunscreen!

Patios, Pools & the Invention of the American Backyard
Through November 20 @ Park City Museum
This exhibit, part of the Smithsonian Institution Traveling Exhibition Service, shows the history of the American backyard—from pools to lawns, to BBQ grills. From the Park City Museum "Through rare photographs, historic drawings, and period advertisements, Patios, Pools, & the Invention of the American Backyard explores the mid-century backyard of the 1950s from the rise of the suburbs and tract houses and the beauty of postwar garden design to the birth of the environmental movement."

UPCOMING EVENTS

July 19 → Basin Recreation Blood Drive @ Basin Rec Fieldhouse 
July 19 → Pie N' Beer Mountain Miles Run @ Basin Rec Fieldhouse 
July 20 → Basin's Backyard Bash @ Willow Cree Park 
July 20 → Movie in the Park @ Ecker Middle School 
Aug 10 → Drive-in Movie in the Park @ Prospector Square, Lot K
Aug 10 → Back to School Glow n' Go Run @ Willow Creek Park 
Aug 23 → Trailside Bike Park Shred-n-BBQ @ Trailside Bike Park 
Aug 23 → Movie in the Park @ Trailside Park (upper field) 
Aug 24 → Art on the Trails @ McLeod Creek Trail Aug 25→ DIG In @ Summit Community Garden
Sept 07 → Run for Recreation @ PC MARC to Basin Rec Fieldhouse 
Sept 25 → Swing for Sports Golf Tournament Fundraiser @ Canyons Golf Course 
---

The Colony at White Pine Canyon is the largest gated ski-in / ski-out community in the United States. Our land spans 4600 acres, and approximately 90% of it will always be preserved as open space.

In winter, enjoy exclusive ski and snowboard access to one of North America's largest mountain resorts, Park City Mountain. In spring, the snow melts to reveal an amazing network of hiking, biking, and horseback riding trails, connecting to more than 400 miles of single-track trails throughout the surrounding area.

The Colony is just 35 minutes from Salt Lake International Airport and 5 minutes to Park City's historic Main Street, home to the Sundance Film Festival and world-class dining and shopping.