Park City Event Guide: Halloween on Main Street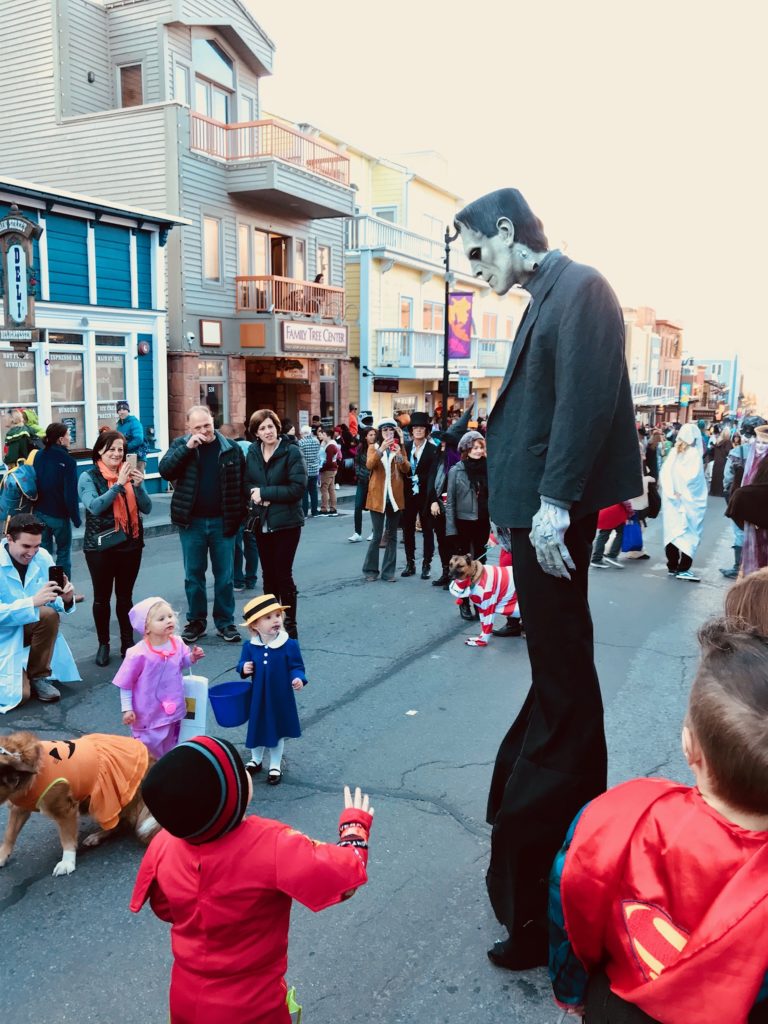 There are a few things to be prepared for if you're planning to head to Main Street to celebrate Halloween Park-City-style.

Tons of people.
Tons of pups.
Tons of candy!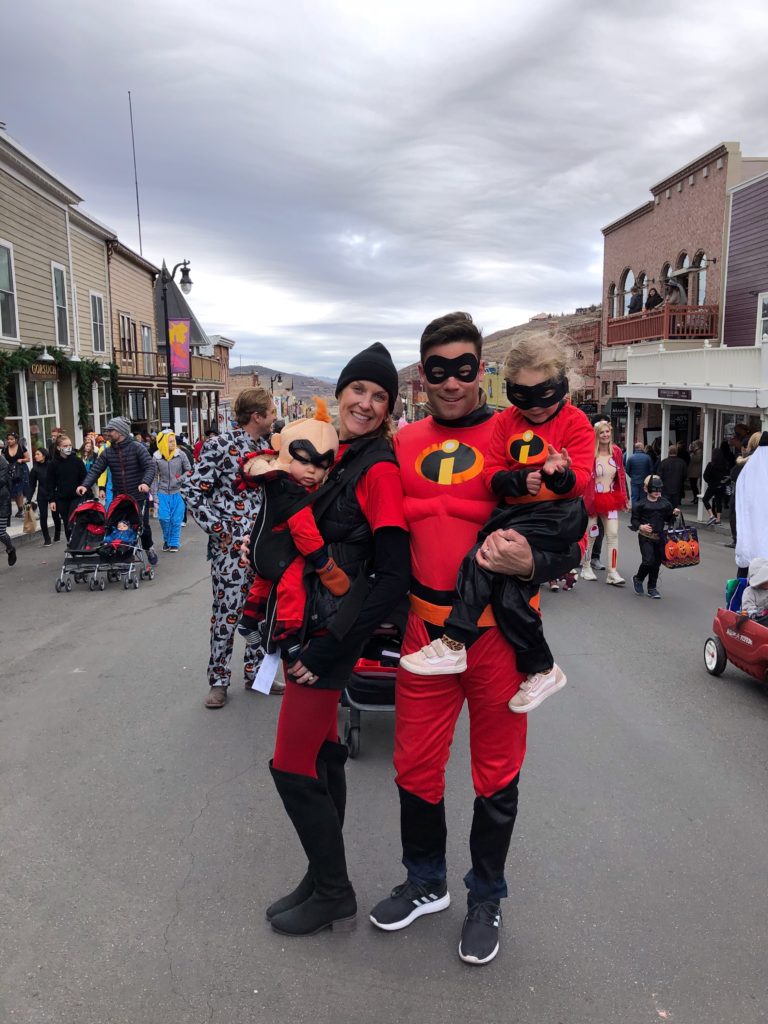 Take the bus, ride your bike, or walk those feet to Main Street. Considering our recent snowfall, this could be tough! Still – it's absolutely worth it to be unencumbered by figuring out parking because today of all days is when you do NOT want to drive into town!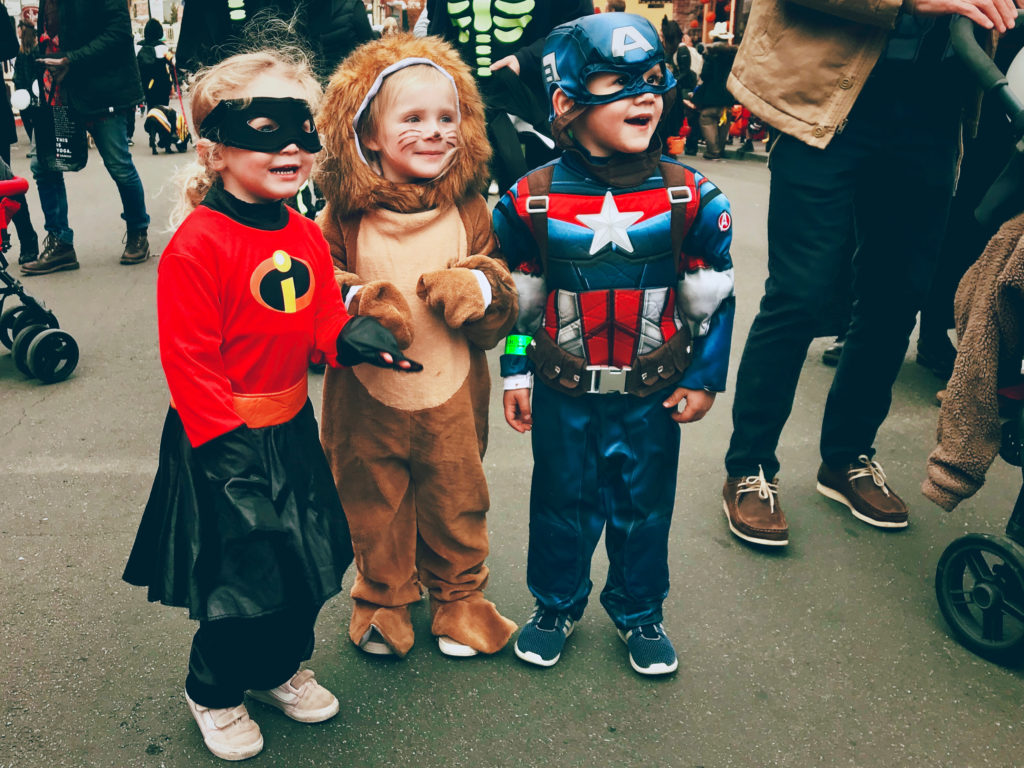 Not only is parking a nightmare, but do you really want to have to be on hyperalert for the little kids stumbling around like the undead? That's what we thought. There is PLENTY of bike parking (use your snow tires!), and here's the bus schedule. Oh – and if you're coming in from out of town, park at Park City High School, Deer Valley, or Park City Mountain to grab the bus.
Make sure you pack your patience because once you arrive, it's going to be wall-to-wall crowds. There are fun activities to do, but you'll want to keep an extra close eye on the kiddos and a leash on your dogs. Trick-or-treating kicks off at 3 o'clock – most, if not all, of the Main St. merchants participate! At 5, it all goes to the dogs for the dog parade. The pups will wind their way down Main Street to Heber Avenue.
Here's a look at the official schedule of events, from Historic Main Street:
Schedule of Events

3:00-5:00 p.m. Trick-or-Treating: Little ghosts and goblins are invited to Main Street for fun and safe Trick-or-Treating, compliments of participating merchants!
5:00 p.m. Dog Parade on Lower Main Street: Leashed, costumed dogs and their owners will meet below the Lower Main Street Pedestrian bridge at 4:45 p.m. The parade will begin at 5:00 p.m. and will march to Heber Avenue.
Getting to Main Street & Parking
Main Street will be closed to vehicular traffic beginning at 2 p.m.
The Historic Park City Alliance and Park City Municipal Corporation strongly encourage the use of alternative transportation. Due to federal regulations, pets are not allowed on public transportation.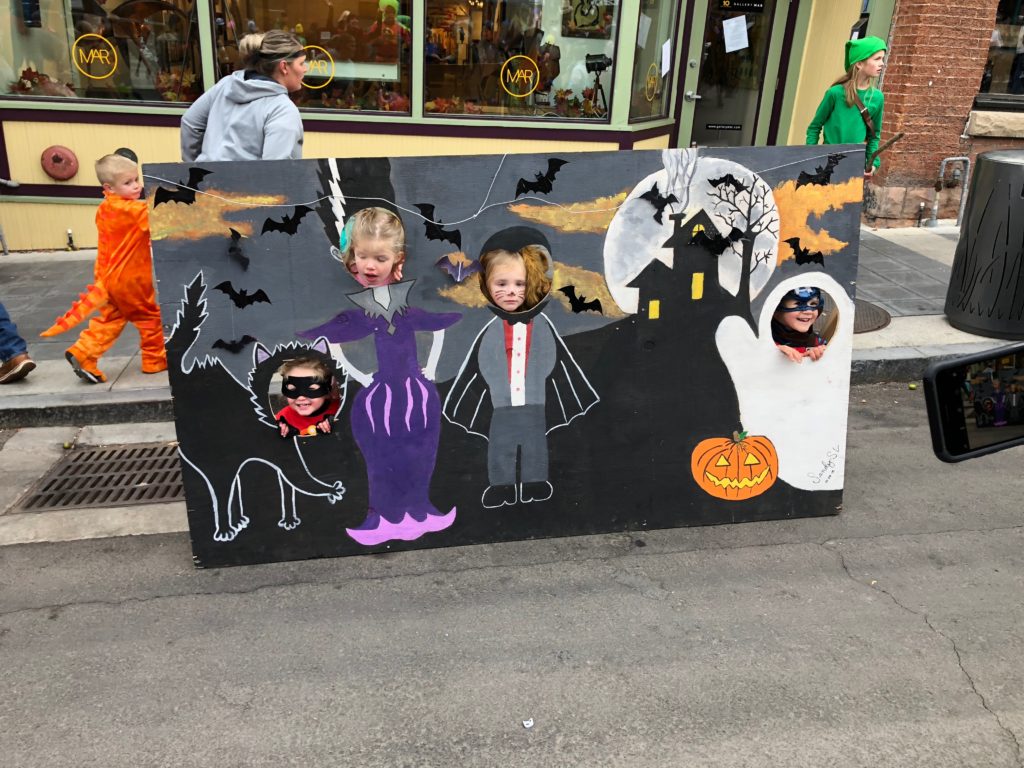 All that said – it is so worth is to enjoy Historic Main Street in Park City, Utah. No matter where you are and how you celebrate, we hope you have fun and BE SAFE out there!
---

The Colony at White Pine Canyon is the largest gated ski-in / ski-out community in the United States. Our land spans 4600 acres, and approximately 90% of it will always be preserved as open space.

In winter, enjoy exclusive ski and snowboard access to one of North America's largest mountain resorts, Park City Mountain. In spring, the snow melts to reveal an amazing network of hiking, biking, and horseback riding trails, connecting to more than 400 miles of single-track trails throughout the surrounding area.

The Colony is just 35 minutes from Salt Lake International Airport and 5 minutes to Park City's historic Main Street, home to the Sundance Film Festival and world-class dining and shopping.