Park City Event Guide: April 5 – 11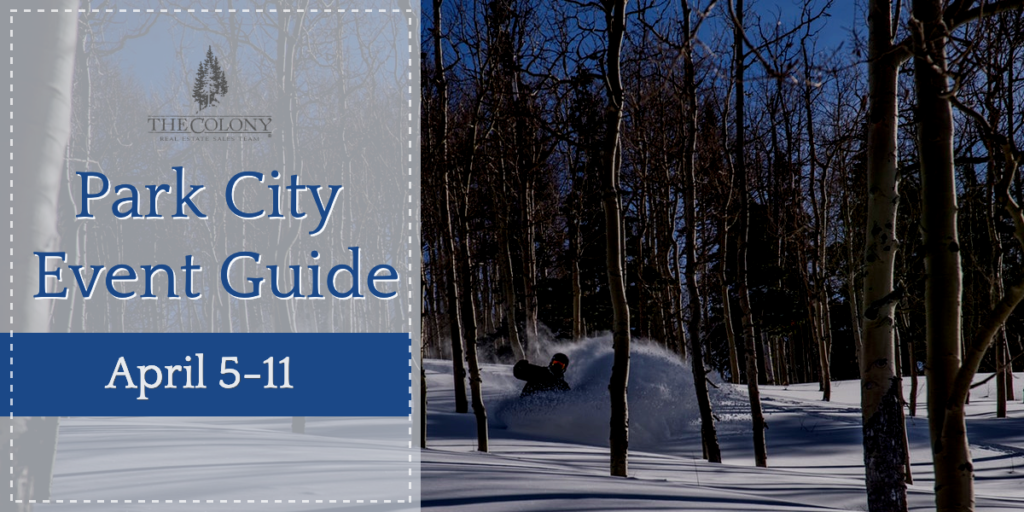 You may have actually opened your windows or hit the street for a walk around your neighborhood before dinner this week – spring is slowly creeping in, and no surer sign of that than CLOSING DAY at the Park City ski resorts. Both Park City Mountain and Deer Valley close for the winter season on Sunday, April 7.
Our featured picture of The Colony comes to us courtesy of Bret Osswald, check out his website here.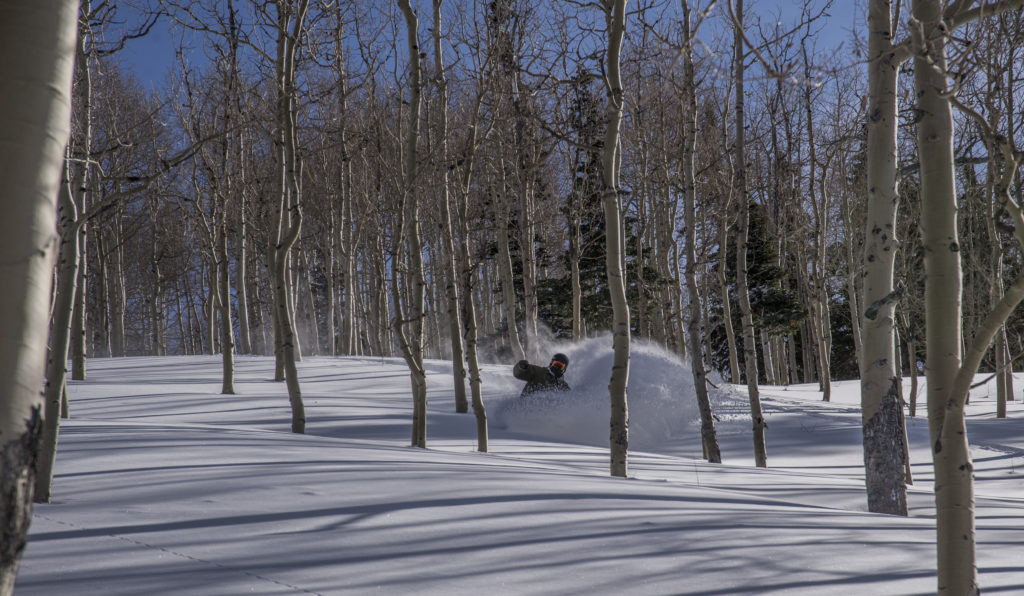 Closing day is followed by the start of spring break for the Park City School District, and there are quite a few fun options to keep the kids busy while they're out of school – read on! 
FRIDAY, APRIL 5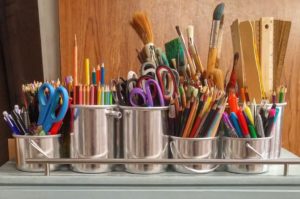 Artful Afternoons
1 – 3:30 PM @ Kimball Art Center
An after-school program to encourage kids to explore art. Kiddos get to try a variety of fun materials and drop-ins are welcome; the 30 dollar fee includes instruction, supervision, and all materials. Check out our Nonprofit Highlight on all the incredible programming Kimball Art Center provides HERE.
~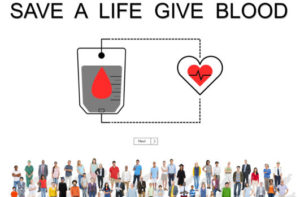 Basin Rec Blood Drive
2 PM – 7 PM @ The Basin Recreation Fieldhouse
Give some blood help save lives!
~
Park City Mountain Resort
Spring Grüv Friday Schedule
3 – 5 PM → Family Aprés Activity with Airbrush Tattoo @ Park City Moutain Village

3 – 5 PM → Aprés Live Music:  DJ Velvet @ Umbrella Bar | Canyons Village

4 – 6 PM → Aprés Live Music: Classic Steve @ Legends Bar & Grill | Park City Mtn. Village

4:30 PM → Avalanche Dog Meet & Greet @ Canyons Village Forum
~

Parents' Survival Night
6 – 9 PM @ The Little Gym Park City
A break from the kids *and* a break from the parents – it's a survival night for all of us, especially after a long winter break together. Parents can use the time to enjoy a movie or a quiet meal out while the kids get quality "kid time" in a safe, fun,  place with trained instructors who lead them through music, games, and fun. As you might imagine, spots fill quickly, so book HERE.
~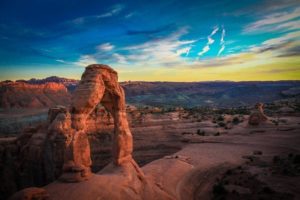 Clinic: Plan Your Nat'l Park Visit
5 – 6 PM @ L.L.Bean
Picking which National Park to visit – and figuring out what to do when you get there! – can all be very overwhelming. L.L.Bean to the rescue. Hit up this clinic and absorb some national park knowledge from experienced staff. They can help with planning to make the most of your next visit.
~
Wasatch Mountain Film Festival
Through April 7 Park City | Salt Lake City
This is the 5th year of the Wasatch Mountain Film Festival. The Festival is a celebration of mountain culture and the outdoors, and 59 films will be screened, selected from nearly 400 entries around the world.
~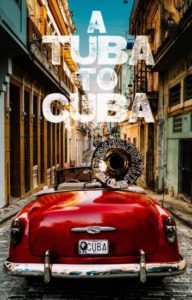 Park City Film Series: "A Tuba to Cuba"
8 PM @ Jim Santy Auditorium | Park City Library
From the Park City Film website:
"The leader of New Orleans' famed Preservation Hall Jazz Band seeks to fulfill his late father's dream of retracing their musical roots to the shores of Cuba in search of the indigenous music that gave birth to New Orleans jazz. A TUBA TO CUBA celebrates the triumph of the human spirit expressed through the universal language of music and challenges us to resolve to build bridges, not walls.
'This joyous, wide-ranging account of a New Orleans jazz band's 2015 visit to Cuba is crammed with fascinating facts and toe-tickling tunes.' -The New York Times"
~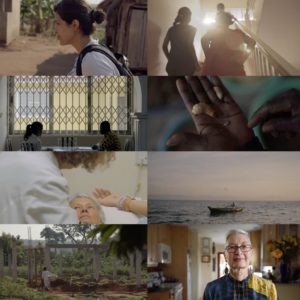 True Stories of Film and Philanthropy 
6 PM @ Deer Crest Club 
From the Kimball Art Center:
"Nonprofits and social ventures have access to some of the most important stories yet to be told.
Filmmakers, now more than ever, hold the tools and experience to tell these stories.
Please join Kimball Art Center and Park City Film for 'True Stories of Film and Philanthropy' – a discussion about how we can increase the impact of philanthropy through effective partnerships between filmmakers, donors, and grantees.
Speaker: Panel participants:
Romain Vakilitabar – Director/Producer Traveling VR Project
Sean Slobodan – Director for the Zion Forever Project film
Kacey Jones – works in project management and development for the Zion Forever Project
Due to limited space, this Art Talk is reserved for Kimball Art Center, Deer Crest Club, and Park City Film members only. Thank you for understanding."
~
Triumph of the Spirit
7 PM @ Eccles Center Theater | Park City High School
From the Park City Institute website:
"Park City Institute presents 'Triumph of Spirit: Two driven athletes. Two moving films'… "Sound of Silence – Born Severely Deaf," Robin Gillon found success—and happiness—on skis. Born severely deaf, Gillon faced bullying and struggles at school, but refused to let the actions of others, and his disability, hold him back. "Return to Paradise – A Skier's Journey." Mike Vowels, once a champion freestyle skier, shares his mental and physical journey, returning to skiing, 28 years after a paralyzing accident.
Mike and Robin will join us onstage."
~
Utah's Gigantic Landslides Lecture
7:30 PM @ Park City Museum and Collections Center
From PC Museum:
"Utah is home to the largest terrestrial landslide known in the world, a gigantic mass of volcanic rock in south-central Utah that collapsed and moved rapidly over the landscape 21 million years ago called the Markagunt gravity slide. Senior Scientist Bob Biek will present on its discovery n 2014 and on other sister slides."
~
Richard Marx
8 PM @ Egyptian Theatre
I mean, do we really need to explain this one?! I'll let the words from Egyptian Theatre do the work – if you even need to read on:
"Richard Marx's nearly three-decade-long career has innumerable highlights: Multiple Grammys, 30 million albums sold worldwide, and the only male artist in history to have his first seven singles reach Billboard's Top 5." Shows at 8 p.m. Friday and Saturday, 6 p.m. on Sunday.
SATURDAY, APRIL 6
Snowshoe Tour of the Preserve
8:30 – 10 AM @ Swaner Nature Preserve
Learn about wetland science, natural plant and animal species, and the history of the Swaner Preserve; search for and identify animal tracks and other signs of animal life. Be sure to wear sturdy, warm boots, snow pants, hats, gloves, a coat, and bring a water bottle. Snowshoes can be rented from the EcoCenter – $2.50 for members, $5 for non-members.
~
Bilingual Story Time 
10 AM @ Park City Library 
An interactive bilingual storytime full of books, songs, fingerplays, and rhymes in both English and Spanish. This program is designed to stimulate language development through the exciting sounds of Spanish for beginners and native speakers alike!
~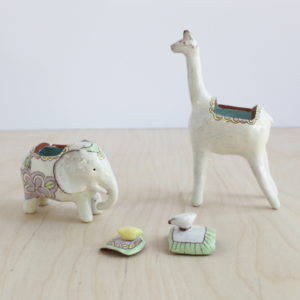 Weekend Workshop:
Animal Boxes with Visiting Artist Suzanne Fluty
10 AM – 5 PM  @ Kimbal Art Center Saturday
12  – 3 PM @ Kimball Art Center Sunday
From KAC:
"Using basic hand-building techniques, students will learn how to simplify animal characteristics to create uniquely whimsical animal trinket boxes. Surface decoration using various slip applications and sgraffito will also be explored. This two-day workshop is $200 and includes materials."

Saturday April 6th : 10:00 a.m. – 5:00 p.m.
Sunday April 7th: 12:00 p.m. – 3:00 p.m.
~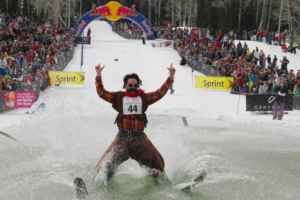 23rd Annual Pond Skimming Competition
12 PM @ Red Pine Lodge Base Area
The Annual Pond Skimming Competition begins at 12:00 noon on April 6, 2019. The event is free for all spectators, but spectators must provide their own lift access of the Red Pine Gondola via an Epic Pass, lift ticket, or foot passenger gondola ticket.
~
Park City Mountain Resort
Spring Grüv Saturday Schedule
1 PM → Avalanche Dogs Meet & Greet @ Park City Summit House

2 – 3:30 PM → Spring Concert Series: Henry Hunter @ Canyons Village Stage

3 PM → Sunday S'mores @ Umbrella Bar | Canyons Village

3 – 5 PM → Family Aprés Activity with Airbrush Tattoo @ Park City Moutain Village

4 – 6 PM → Spring Concert Series: Dragondeer @ Canyons Village Stage

3 – 5 PM → Aprés Live Music:  Brothers Brimm @ Payday Deck | Park City Mtn. Village
~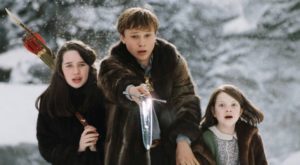 Park City Film: Chronicles of Narnia
4 PM @ Jim Santy Auditorium | Park City Library
From the Park City film website:
"During the World War II bombings of London, four English siblings are sent to a country house where they will be safe. One day Lucy finds a wardrobe that transports her to a magical world called Narnia. After coming back, she soon returns to Narnia with her brothers, Peter and Edmund, and her sister, Susan. There they join the magical lion, Aslan, in the fight against the evil White Witch. Based on the novel by C.S. Lewis.  Presented with Park City Library."
~
Cross-Country Ski Outing
1 – 3 PM @ Quinn's Junction | Round Valley
Join L.L. Bean for cross-country skiing on the beautiful trails of Round Valley. The group will be out for about two hours, so be sure to wear appropriate cross-country ski clothing and dress for the weather (layers; no cotton)!
~
SUNDAY, APRIL 7
Closing Day @ Park City Mountain Resort
Sunday Spring Grüv Schedule  
1 – 2:30 PM → Spring Concert Series: The Metal Dogs @ Canyons Village Stage

1 – 2:30 PM → Spring Concert Series: Big Blue Ox @ Payday Deck | Park City Mtn. Village

3 – 5 PM → Spring Concert Series: Superbubble @ Payday Deck

3 PM → Sunday S'mores @ Park City Mountain Village

3 – 5 PM → Family Aprés Activity with Face Painting @ Canyons Village
~
Closing Day @ Deer Valley Resort
8 AM – 5 PM 
Enjoy the very last day of skiing at DV – and make sure to grab some of those world-famous cookies for the road on your way out the door!
~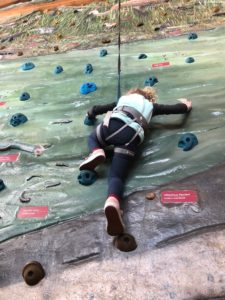 Swaner's Craft Sunday
11 AM – 1 PM @ Swaner EcoCenter
Kids of all ages are invited to enjoy the complimentary Swaner Craft Sunday! Join the fun at the Swaner Preserve and EcoCenter, and create a nature-themed craft to bring home.
~
Climbing Wall 
1 – 3 PM @ Swaner Eco-Center
Climb through the EcoSystem from the bedrock all the way to the uplands! The Swaner indoor climbing wall is fun for all ages. A harness is supplied, participants are asked to wear closed-toe shoes.
~
Yoga in the Gallery
4 – 5 PM @ Kimball Art Center
These one-hour yoga sessions held in the gallery will allow you to stretch, breathe, and open your mind amid the backdrop of inspiring artwork. Both yoga and art beginners welcome. Bring your own yoga mat. The cost is $15 per participant; children under 12 must be accompanied by an adult.
~
DURING SPRING BREAK
April 8 – 12 is the Park City School District's Spring Break, and there are few things to do to keep those kiddos busy! Here are a few options…
Spring Adventure Camp
April 8 – 14 @ PC MARC 
This camp runs from 8:30 a.m. – 4 p.m. at the MARC, and is limited to 20 kiddos (ages 6 – 12) per day, and includes the following activities:
Monday→ Getting to know you games, MARC Ninja course, dodgeball, playground play

Tuesday→ Provo Beach; surf, ropes course, bowling

Wednesday -→Jump Jam at the Wairhouse

Thursday→ Sugar House park play, visit Tracy Aviary

Friday→ South Summit pool fun

Sign up HERE.
~
Spring Break Camps 
April 8 – 14 @ The Little Gym Park City
The Little Gym Park City, located in the Iron Horse District, usually has camps running for kiddos during school vacations, and spring break is no exception.
9:30 AM – 1:30 PM→ Whales, Sharks, and Mermaids | Ages 3 – 8
1:30 – 5 PM → Whales, Sharks, and Mermaids | Ages 3 – 8
1 – 5 PM → Citizen Kids | Ages 3 – 8
Check out their website for the full class descriptions and schedules.
~
Park City Film: Movies During Break
4 PM Daily @ Jim Santy Auditorium | Park City Library
Come watch some classic films over the spring break with your family! Films will be presented at 4pm each day, and admission and popcorn are free. Presented in partnership with the Park City Library.
ONGOING EXHIBITS
NEW!
Coney Island: Visions of an American Dreamland 
Saturday, April 6 – Saturday, May 25, 2019 
@ Park City Museum
From the Park City Museum:
"The exhibition brings to life the excitement of Coney Island, showing visitors how its magnetic world of attractions has become a touchstone for American mass culture and popular recreation.  Adapted from the Wadsworth Atheneum Museum of Art's flagship exhibition Coney Island: Visions of an American Dreamland, 1861–2008, this new traveling exhibition from NEH on the Road will explore America's playground as a place and as an idea, examining its persistent presence in the American imagination."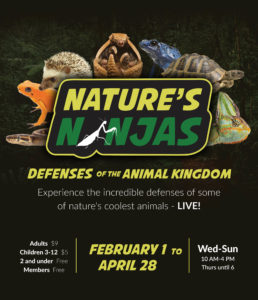 Nature's Ninjas
10 AM – 4 PM @ Swaner EcoCenter
Kids and adults can explore "some of nature's wildest defensive adaptations." The exhibit takes a look at nature's most misunderstood animals — everything from porcupines to geckos — and walks visitors along how and why animals develop their unique natural defenses.
~
Sue Flood: Cold Places Photography
Main Gallery @ Kimball Art Center
Through April 7
~
Paul Crow: On Ice
Café Gallery @ Kimball Art Center | Through April 7
~
UPCOMING EVENTS: 
April 18 → Composting Basics: At Home and in the Garden @ Park City Library | 6 PM
April 22 → Earth Day Dinner @ Wasatch Brew Pub | 5 PM
April 20 → Easter Egg Hunt @ Matt Knoop Park | 11AM
April 27 → Fork in the Road EATS Fundraiser Dinner @ Legacy Lodge (PCMR) |  6:30 PM
April 27 → Summit County Household Hazardous Waste Collection @ Canyons Cabriolet Parking Lot
May 04 → "Pride in Your Park" Cleanup Event | 9 AM
May 18 → 10th Annual Running With Ed Fundraiser Relay
---
The Colony at White Pine Canyon is the largest gated ski-in / ski-out community in the United States. Our land spans 4600 acres, and approximately 90% of it will always be preserved as open space.
In winter, enjoy exclusive ski and snowboard access to one of North America's largest mountain resorts, Park City Mountain. In spring, the snow melts to reveal an amazing network of hiking, biking, and horseback riding trails, connecting to more than 400 miles of single-track trails throughout the surrounding area.
The Colony is just 35 minutes from Salt Lake International Airport and 5 minutes to Park City's historic Main Street, home to the Sundance Film Festival and world-class dining and shopping.