The Busiest July On Record
Posted on: August 17, 2020
The past three months have been incredibly busy here in The Colony at White Pine Canyon and we wanted to share a market update with all of our homeowners.
Homesite Activity
---
CLOSED
302 White Pine Canyon – April 2020 – Listed at $2,300,000
307 White Pine Canyon – June 2020 – Listed at $ 2,700,000
146B White Pine Canyon – July 2020 – Listed at $3,500,000
235 White Pine Canyon – July 2020 – Listed at $5,000,000

UNDER CONTRACT
267 White Pine Canyon – August 2020
196 White Pine Canyon – August 2020
193 White Pine Canyon – August 2020
305 White Pine Canyon – August 2020
198 White Pine Canyon – July 2020

We currently have 13 developer homesites and 6 resale homesites available in The Colony. Prices range from $1,800,000 to $5,000,000. 
Single Family Home Activity
---
CLOSED
124 White Pine Canyon – July 2020 – Listed at $7,300,000
217 White Pine Canyon – July 2020 – Listed at $12,600,000
152 White Pine Canyon – July 2020 – Listed at $8,500,000

UNDER CONTRACT
110 White Pine Canyon – July 2020 – Multiple Offers
188 White Pine Canyon – July 2020 – Multiple Offers
76 White Pine Canyon – July 2020

We currently have 12 single family homes for sale in The Colony with prices ranging from $3,495,000 to $38,000,000.
With all of this activity our Colony Sales Team has been working diligently to ensure our new clients and current homeowners needs are met! If there are ever any questions please reach out to us at 435-901-9073 or view the map below for what is currently available and the future release of Phase 5 G and H.
---
"Timeless luxury with impeccable craftsmanship"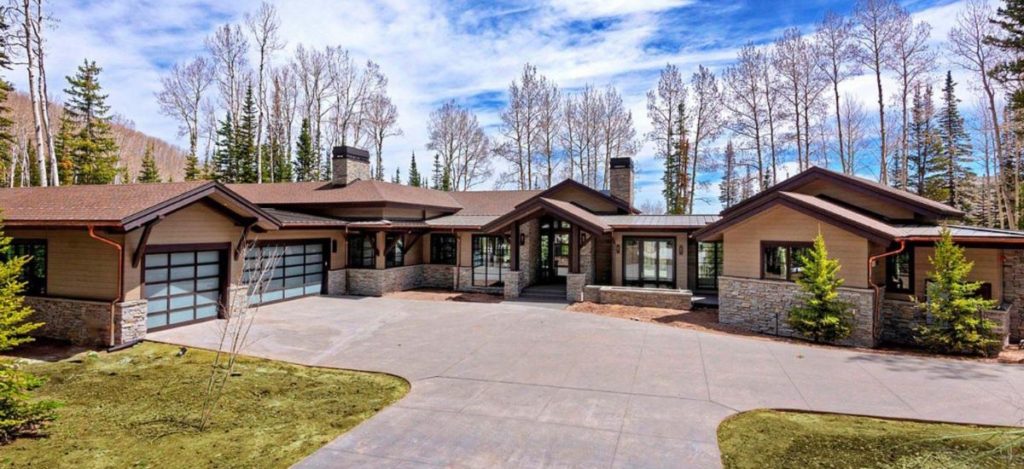 Located near the top of Iron Mountain on the Reaper Ski Run, this slope-side home offers unparalleled resort access, allowing you and your guests to beat the crowds on powder days and easily enjoy apres ski from the comfort of your home.

The mountain contemporary home, impeccably designed by Otto/Walker Architects, showcases outstanding amenities and a thoughtful layout that brings the beauty of the outdoors inside, pairing natural materials with modern industrial accents throughout.

6 Bedrooms | 8 Bathrooms | 4.2 Acres | $9,500,000
---
Community Spotlight: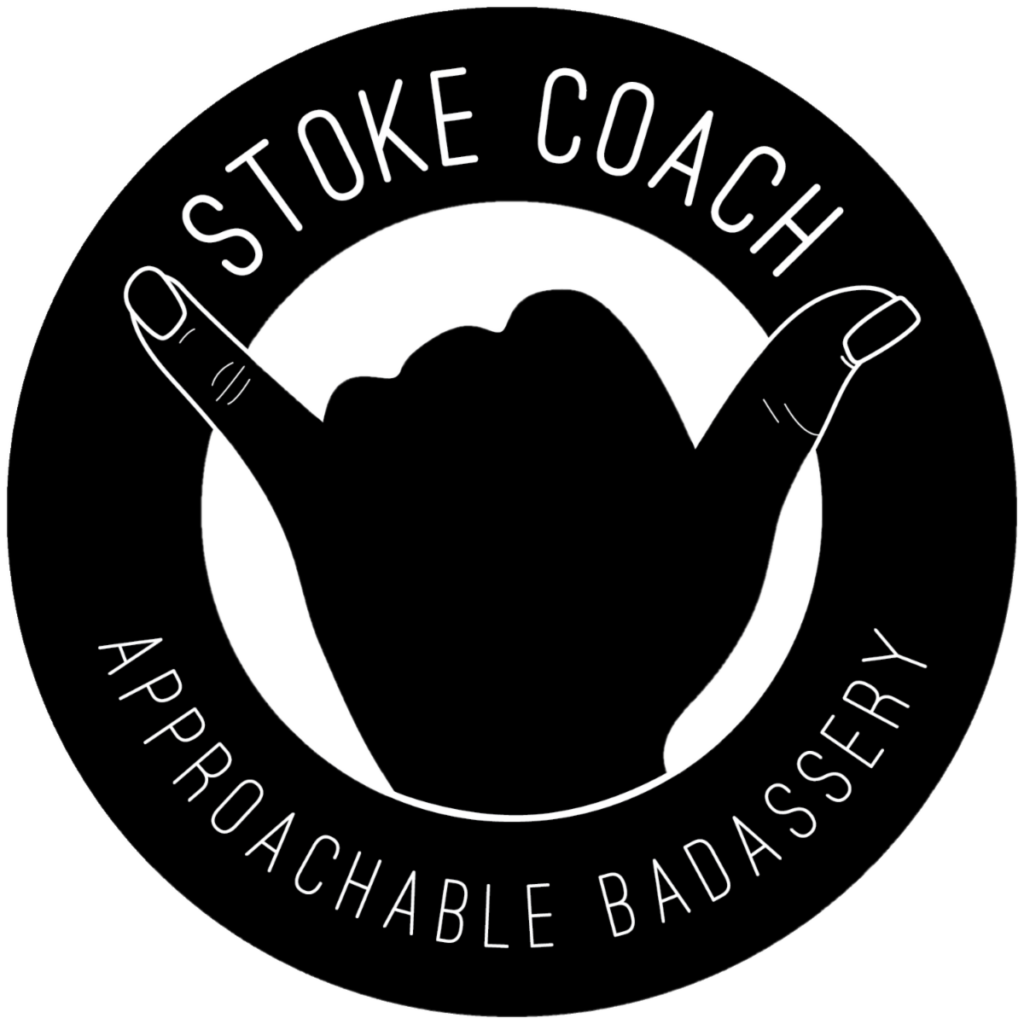 My name is Rachel Friedman Elberts and I am a Certified Personal Trainer, Outdoor Fitness Guide, Healthy Living Advocate, Adventure Concierge, and Activity Facilitator otherwise known as The Stoke Coach. 
I create custom outdoor fitness experiences and wellness programs to help erase the barrier to entry into the outdoors and to help people feel strong and confident in their bodies, creating space to live life in radical amazement by implementing the elements of Green Exercise (exercising outdoors, hiking, walking, running, etc) Mindfulness, and Gratitude that will not only improve physical and mental health, but also stimulate learning, creativity, and a sense of being fully alive!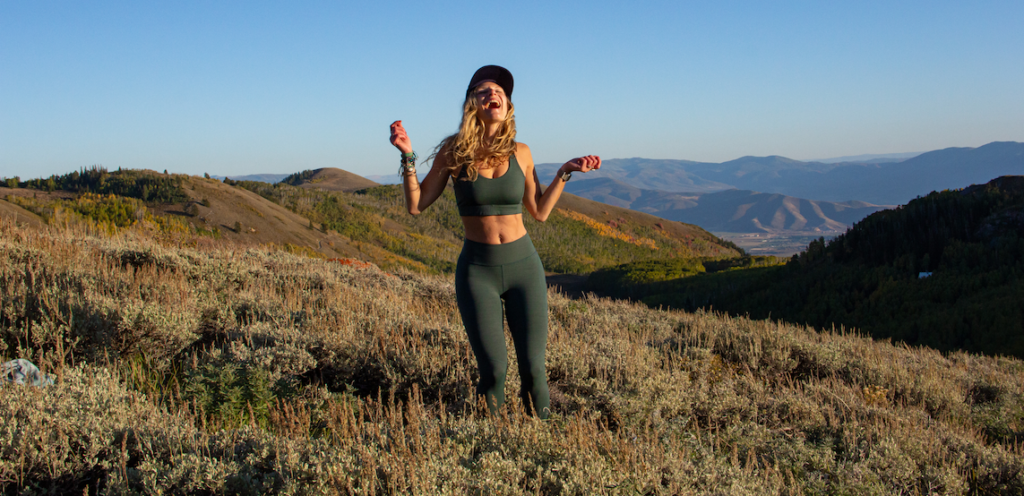 I believe life is meant to be enjoyed and that moving our bodies should not be a chore. It's about creating a cycle of enjoyment where you are pumped to functionally train your body to be strong and confident for the activities you love to do or want to try, and then you go do these activities and feel like you're a total badass, and as a result, you want to continue training to feel capable and energetic as life continues to roll on. 
---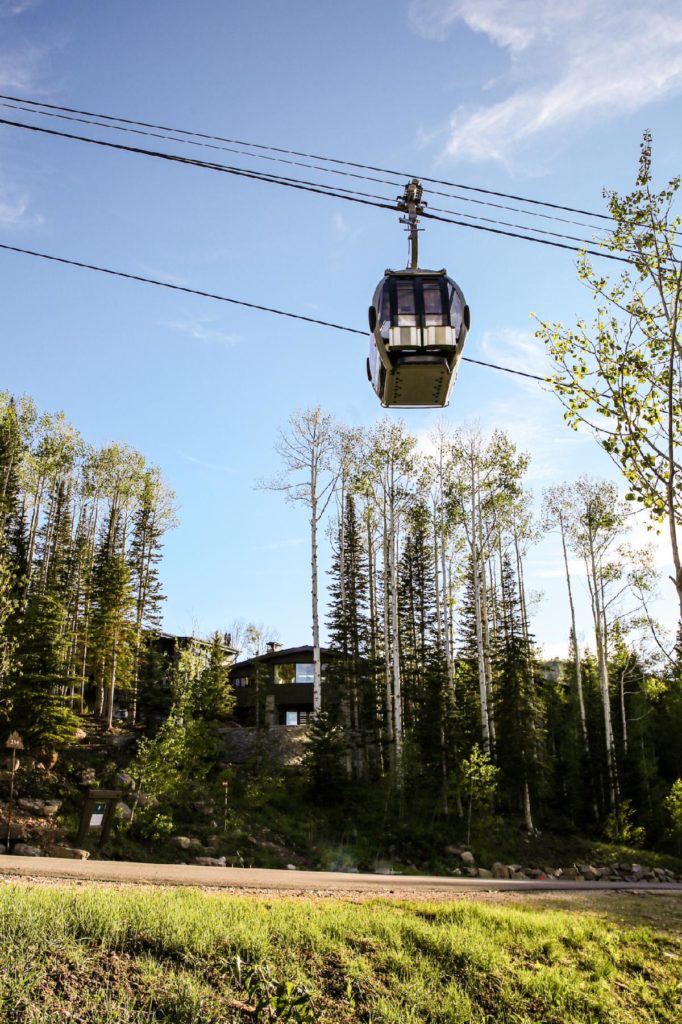 Special Incentive for Colony Homesite Buyers
In an effort to keep the wonderful momentum of the past few months going we will be offering
$50,000 cash credit
at closing to any buyer that puts a developer homesite under contract on or before September 7th, 2020.
Dream Home: 74 White Pine Canyon Road
Posted on: August 1, 2019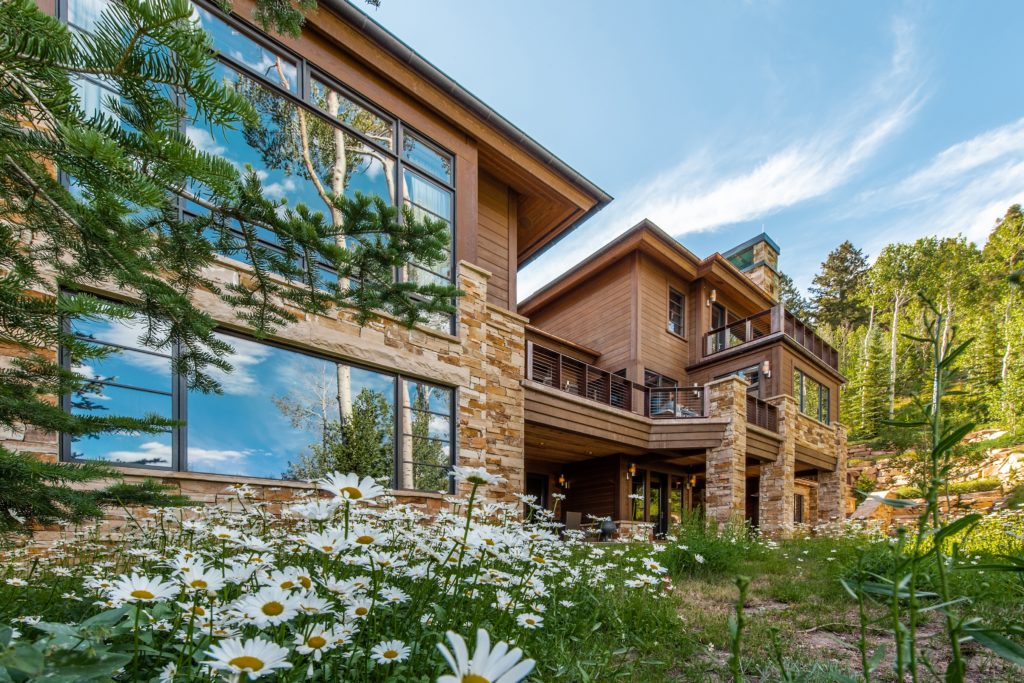 Imagine your mountain estate with more than 18,000 square feet, nestled on nearly 7 acres in The Colony – one of the nation's largest gated, ski-in | ski-out communities.
Not enough?
How about easy ski-in/ski-out access from your home directly onto Another World, part of Park City Mountain, the largest ski and snowboard resort in America?
And the added bonus of an attached guest wing with a kitchenette, 3 guest bedrooms with en-suite baths, and a bunk room that sleeps 6.
Shall we speak of amenities in the main house?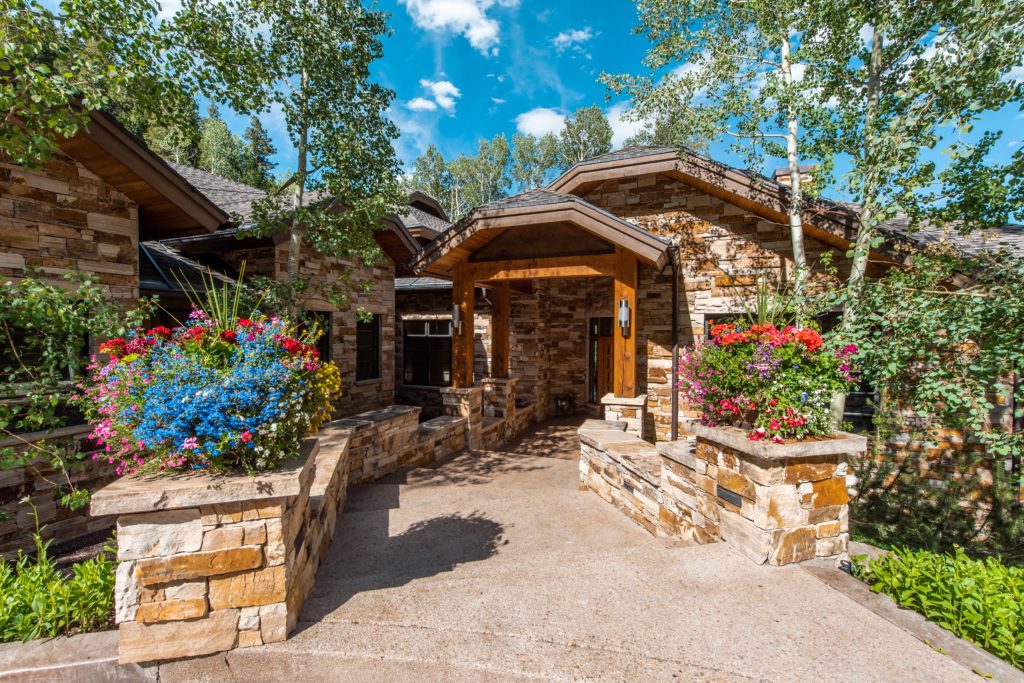 Does an indoor, 25-meter pool with a waterfall, steam room, sauna, and Jacuzzi excite you?
The main home has 3 spacious bedroom suites, a fitness room, theatre room, 2 wine rooms, elevator, chefs kitchen, huge butlers pantry, and a 6-car garage.
The living room, with its vaulted ceiling and limestone fireplace (1 of 6) has some of the finest down-valley views in The Colony.
We invite you to come and experience one of the most unique and exceptional properties in The Colony.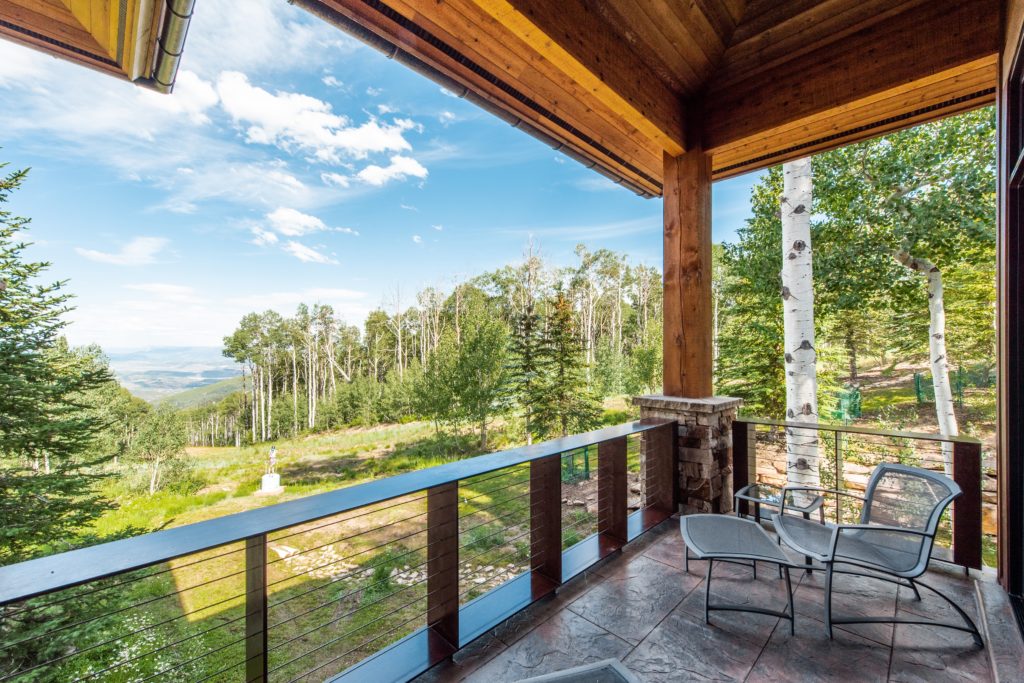 View the listing, then schedule a private tour with The Colony Sales Team Lead, Bronson Calder.
---

The Colony at White Pine Canyon is the largest gated ski-in / ski-out community in the United States. Our land spans 4600 acres, and approximately 90% of it will always be preserved as open space.

In winter, enjoy exclusive ski and snowboard access to one of North America's largest mountain resorts, Park City Mountain. In spring, the snow melts to reveal an amazing network of hiking, biking, and horseback riding trails, connecting to more than 400 miles of single-track trails throughout the surrounding area.

The Colony is just 35 minutes from Salt Lake International Airport and 5 minutes to Park City's historic Main Street, home to the Sundance Film Festival and world-class dining and shopping.
74 White Pine Canyon Road
Posted on: February 3, 2018