There is still time to build a home where legacy and tradition have room to grow.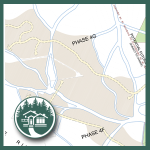 Out of a total 274 estimated home sites, nearly 70 percent have already been sold. And with the future looking so bright and snowy, a once in a lifetime opportunity will become even rarer. So now's the time to ask, "What will you build here?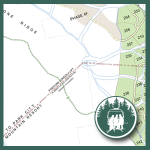 An eight-passenger, high-speed two-way gondola from the base of the existing Silverlode Lift at Park City Mountain Resort, will connect to the Flatiron Lift at Canyons Resort.
This connection will create the largest resort in America at over 7,300 acres. The gondola will also have an unload at the top of Pine Cone Ridge to allow skiers and riders the opportunity to ski into Thaynes Canyons at Park City via gated ski access or to the Iron Mountain area at Canyons through new trails that will be created from Pinecone Ridge.
New Snow Making via Iron Mountain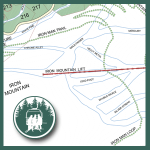 The plan features additional snowmaking in the Iron Mountain area of Canyons which will become increasingly central ski terrain given its proximity to the Interconnect Gondola.
So the question still remains, what will you build here?