Park City Event Guide: May 16 – 23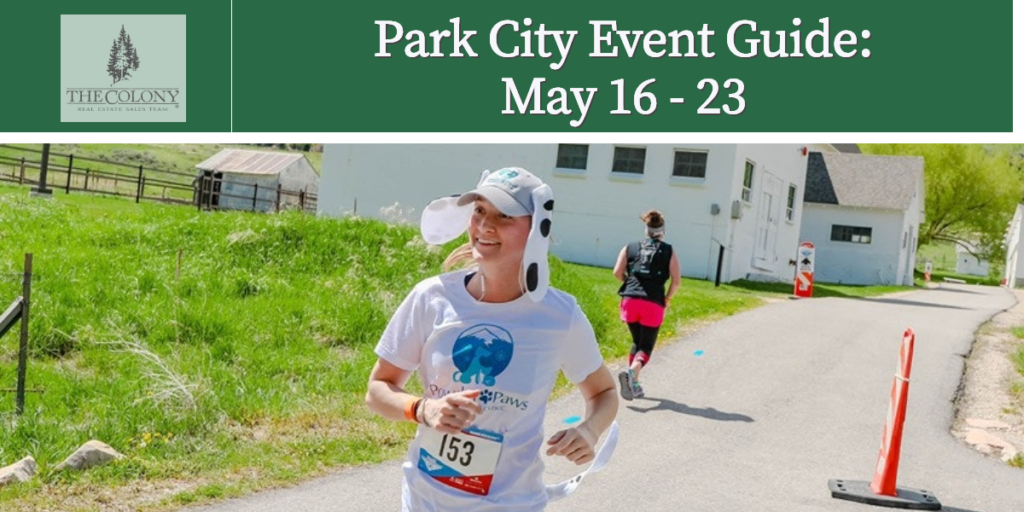 This weekend, we celebrate a decade of Running with Ed[ucation]! This annual spring race is a MASSIVE fundraiser for the Park City Education Foundation, which funds student and teacher programs in the Park City School District.
Over the last 10 years, the event has raised more than three million dollars! What started as a few hundred runners and a handful of volunteers has now grown to more than 1,500 runners and hundreds of volunteers. All of that money has been funneled right into more than 100 programs – which impact every single student in our school district.
So this Saturday, while you're out and about, make sure to shout out and cheer on whichever teams you come across – bonus – most of them wear costumes, so you'll be sure to know who's participating in RWE! It's a bit late to register, but the clock never stops for donations. More info HERE.

FRIDAY, MAY 17

Great Salt Lake Bird Festival
7 – 11 AM @ Swaner Nature EcoCenter
This is the Great Salt Lake Bird Festival's guided tour of the high-elevation wet meadows, marshes, riparian areas and uplands of Swaner Preserve. Tour will be led by expert birding guide, Vivian Schneggenberger. Registration is required to attend, and spots fill fast! More information HERE.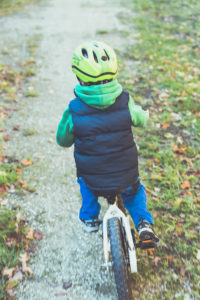 Bike to School Day and Bike Safety Demonstration
7:30 – 8:15 AM @ Park City Elementary Schools
1 – 3 PM @ Jeremy Ranch Elementary School
Riding bikes is a great way to get some exercise in while also helping our air quality. But for parents, sending your kids off to school on their bikes can be a little scary. This will give you and your kiddos the tools you need to make sure they are safe—and have a little fun too! From the website: "Start the day with a ride to school and receive snacks, drinks,and fun giveaways. Then join us for a youth bike safety demonstration given by the Sheriff's Department with free BBQ and drinks, a bike safety obstacle course and swag. Not to mention, a lucky kid will go home with a new bike donated by Storm Cycles!"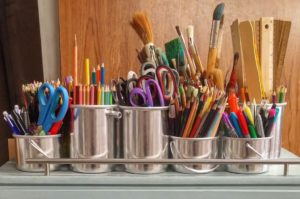 Artful Afternoon
1 – 3:30 PM @ Kimball Art Center
An after-school program to encourage kids to explore art. Kiddos get to try a variety of fun materials and drop-ins are welcome; the 30 dollar fee includes instruction, supervision, and all materials. Check out our Nonprofit Highlight on all the incredible programming Kimball Art Center provides HERE.
A Conversation with Kit Gruelle
3 PM @ Blair Education Center | Park City Hospital
This is a Park City Community Forum with the goal of engaging with survivors of domestic and sexual violence – and their advocates. Ideas, experiences, concerns, and solutions will be discussed. Presented by Utah Domestic Violence Coalition and Peace House.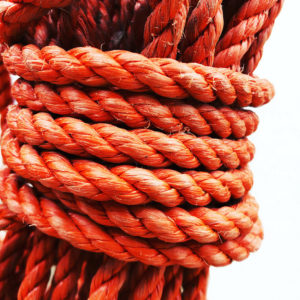 Clinic: Essential Knots for the Outdoors
5 PM @ L.L.Bean
Have you ever been caught in that moment, right after you buy your Christmas tree, of wondering how in the world you're going to keep it safely secured on the top of your car? Head to this clinic and rest assured that you'll never have that moment again.

With the right knots, you can secure a kayak or canoe to the roof of a car, rig a rain tarp, or tie a boat to a dock. Our experts will show you the few key knots and hitches that every outdoor enthusiast should know.

Parents' Survival Night6 – 9 PM @ The Little Gym Park City
A break from the kids *and* a break from the parents – it's a survival night for all of us, especially after a long winter break together.
Parents can use the time to enjoy a movie or a quiet meal out while the kids get quality "kid time" in a safe, fun, place with trained instructors who lead them through music, games, and fun. As you might imagine, spots fill quickly, so book HERE.
Herman's Hermits starring Peter Noone 2019
8 PM @ The Egyptian Theater
Peter Noone became famous at the age of 15 "Herman," the lead singer of the legendary '60s English beat rock band, Herman's Hermits. You know his hits like "I'm Into Something Good" and "Mrs. Brown." Fourteen singles and seven albums ended up going gold. I imagine this will be one of those concerts where you keep saying, "Oh, I know that song!" This is always a sold out show and discounted tickets are available for Friday's show. Saturday's show is at 8 p.m. and Sunday's show starts at 6 p.m.
Spring Tapas Dinner
6 – 9 PM @ Mindful Cuisine
We are ALL about tapas – sign us up for tons of different flavors and textures over one big plate of the same thing ANY DAY! Learn how to make them at this class by Mindful Eating. You won't leave hungry.
SATURDAY, MAY 18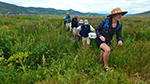 Saturday Morning Nature Walk
8:30 AM @ Swaner Nature Preserve
Start your weekend off on the right foot! Join a group of weekend-walkers and learn about the Swaner Preserve wetlands while you get some exercise – and look for an abundance of wildlife!
Sheep: The Social Media Experience
2:30 PM & 4:30 PM @ Jim Santy Auditorium | Park City Library
Dancers from Ballet West Academy, Park City use dance and choreography to examine the harmful sides to our dependence on social media. The dancers use contemporary dance to maybe make you think twice about hopping on Facebook.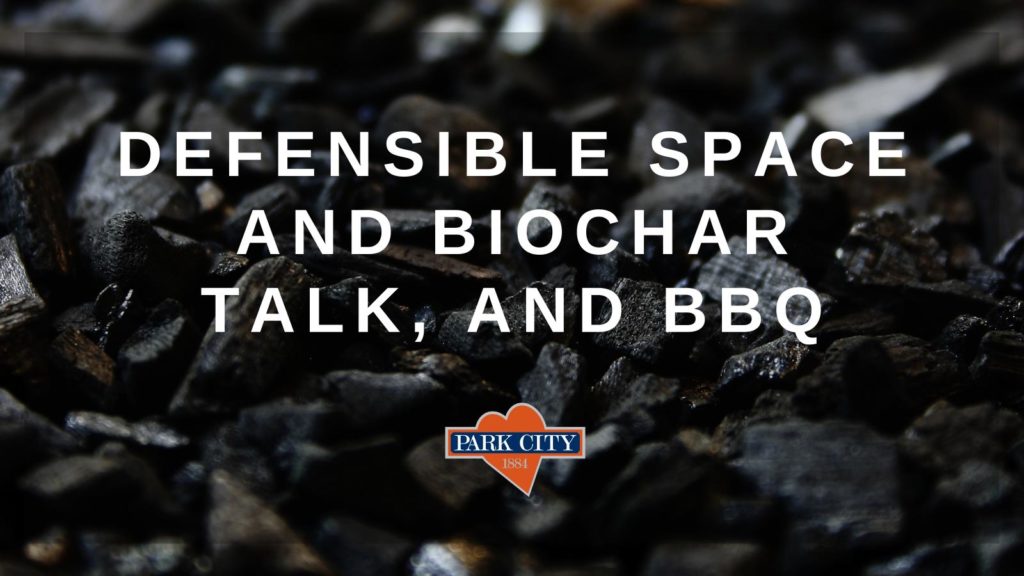 Defensible Space & Biochar Talk and BBQ
4 – 5 PM @ 425 Gilmor Way, Park City
From the Park City Municipal website:
Join Park City and the National League of Cities for a discussion about defensible space, designed to reduce fire danger, and about biochar and its benefits. Biochar is a carbon-dense, charcoal-like substance. It is created by "cooking" wood or organic matter, and, when added to the soil, can keep carbon out of the atmosphere for thousands of years.

After the discussion, guests can enjoy a BBQ gathering with hot dogs and marshmallows.

Family Wheel Throwing
3 – 5 PM @ Kimball Art Center
Learn how to use a pottery wheel, as a family. The class fee includes one kid and one adult plus supplies. You'll learn how to throw on the wheel and then glaze and decorate your project.
Park City Film: "Amazing Grace"
8 PM @ Jim Santy Auditorium | Park City Library
An incredible look into Aretha Franklin's live recording of her album Amazing Grace at The New Bethel Baptist Church in LA in 1972. If you just want to see the music, this is for you. The Washington Post review says, "Unsullied by talking-head interviews, sentimental reminiscences and other interstitial distractions, "Amazing Grace" simply chronicles two incredible concerts."
SUNDAY, MAY 19
Swaner's Craft Sunday
11 AM – 1 PM @ Swaner EcoCenter
Kids of all ages are invited to enjoy the complimentary Swaner Craft Sunday! Join the fun at the Swaner Preserve and EcoCenter, and create a nature-themed craft to bring home.

Climbing Wall
1 – 3 PM @ Swaner Eco-Center
Climb through the EcoSystem from the bedrock all the way to the uplands! The Swaner indoor climbing wall is fun for all ages. A harness is supplied, participants are asked to wear closed-toe shoes.
Screening: Inside Out
2 PM @ Jim Santy Auditorium | Park City Library
I'm not a crier in movies. I just don't, I don't know why. But I would be lying if this one didn't make me BAWL. I think we all felt every single emotion in this movie. As part of Mental Health Awareness month, The Park City Library and Connect Summit County are partnering to provide a free movie screening of Inside Out. The movie features Joy, Fear, Anger, Disgust, and Sadness. It's a great way to start a conversation with your kids about their emotions and how to navigate the growing and complicated feelings they have.
---
DURING THE WEEK
MONDAY, MAY 20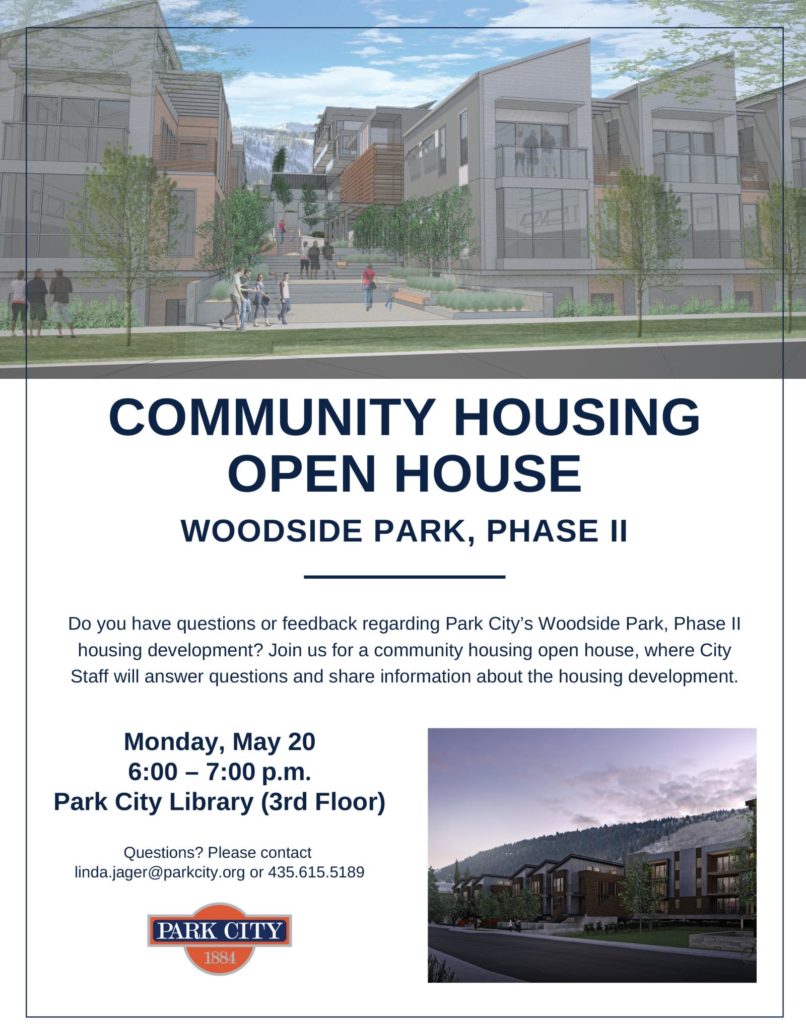 Outdoor Adventures with Your Dog
5 – 6 PM @ L.L.Bean
Any time we get in the car, my dog gets that look of betrayal. You know the one. The "why are you going anywhere without me?" look. Well with this class, you can learn the best ways to take your pooch with you on your outdoor adventures. Learn tips, tricks and the gear you need to hit the trails with your four-legged friend.
Meditation Class
6:30 PM @ Summit County Library | Kimball Jct.
Pop into this weekly meditation class at the Kimball Junction branch of the Summit County Library. You'll find the class gathering in the auditorium.
TUESDAY, MAY 21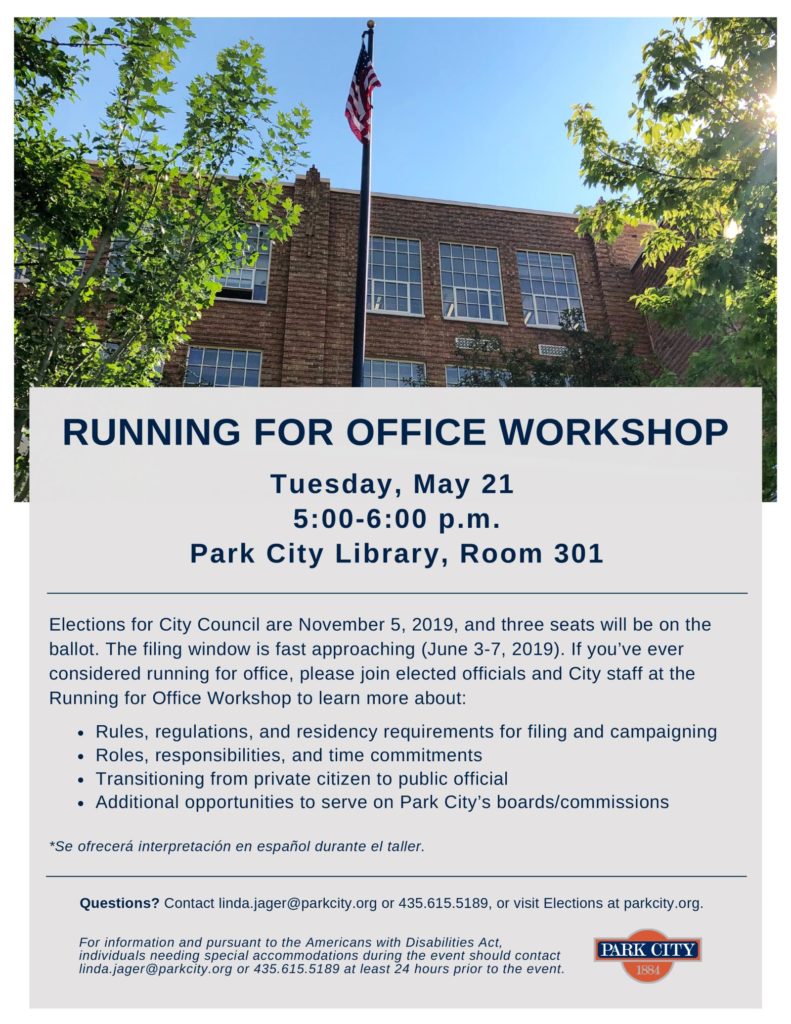 WEDNESDAY, MAY 22
Images of Resilience
6:30 PM @ Park City Library
Another event highlighting mental health during Mental Health Awareness month. Join Summit County artists for this special exhibit that showcases stories of resilience through the medium of art. University of Utah's professor of psychiatry Dr. Scott Langenecker will share how resilience can be learned, cultivated and strengthened. There will also be an area for adults and children to create art.

THURSDAY, MAY 23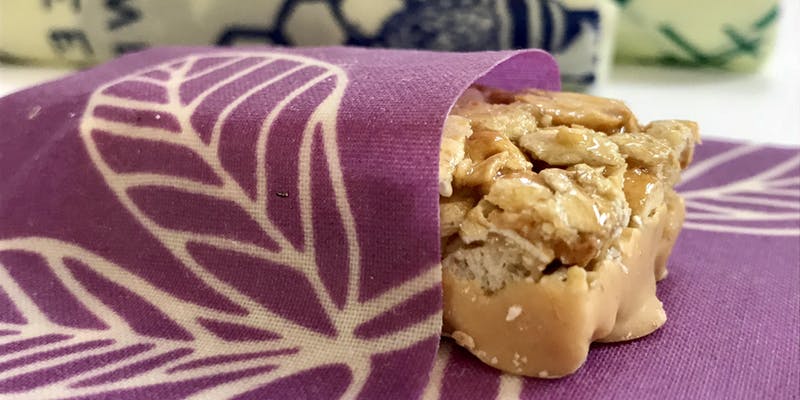 Beeswax Wrap Workshop
6PM @ Swaner EcoCenter
Ditch the plastic in your life – and learn how to make beautiful and environmentally friendly reusable beeswax wraps. They can be used to keep food fresh as an alternative to plastic wrap or aluminum foil. Make a set of wraps to use at home and leave with the skills to make more!

Supplies will be provided. However, if you have a 100% cotton fabric that you would like to make wraps out of, feel free to bring it along. Register HERE.

Park City Film: "Long Night's Journey Into Day"
7 PM @ Jim Santy Auditorium | Park City Library
After apartheid in South Africa, the country still had a long way to go when it came to reconciliation. Those who enforced and perpetuated the practice wanted amnesty, but their victims wanted justice. This documentary follows four cases that went before the Truth and Reconciliation Commission. As it investigated the crimes of apartheid, the Commission brought together victims and perpetrators to relive South Africa's brutal history. By revealing the past instead of burying it, the Commission hoped to pave the way to a peaceful future.
"West: A Translation" with Paisley Rekdal, Utah's Poet Laureate
7 PM @ Kimball Art Center
Last week, we celebrated the sesquicentennial of the completion of the Transatlantic railroad with a huge event at Promontory Summit. But the celebrating isn't over yet! Utah's Poet Laureate (did you know we had one of those?!) will perform a new poem and the railroad, commission by the Utah Arts Council and Spike 150.
ONGOING EXHIBITS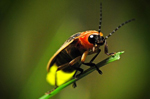 Firefly Exhibit
Through May 30 @ Swaner Nature Preserve and EcoCenter
There are fireflies on the Swaner Preserve! Not only can you visit Swaner Nature Preserve to see them, but you can also visit the EcoCenter to learn about them! Enjoy the "Utah's Fireflies" display, featuring the work of entomologist Christy Bills from the Natural History Museum of Utah.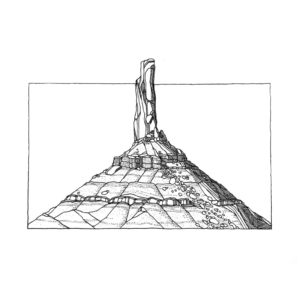 Parker Jones: From My Seat in the Dirt
Through June 2 @ Kimball Art Center
From the Kimball Art Center website:
Parker is an outdoor-focused illustrator and graphic designer, primarily based out of Park City, Utah. Initially trained as a landscape architect, his design style can be traced back to thousands of hours spent at the drafting table. Regularly drawing en plein air, his pieces are inspired by the landscapes, city scenes, and big rocks he's come across while traveling. Through his sketchbooks, paintings, and hand-drawn collages he seeks to capture the subtly interconnected elements that create a sense of place.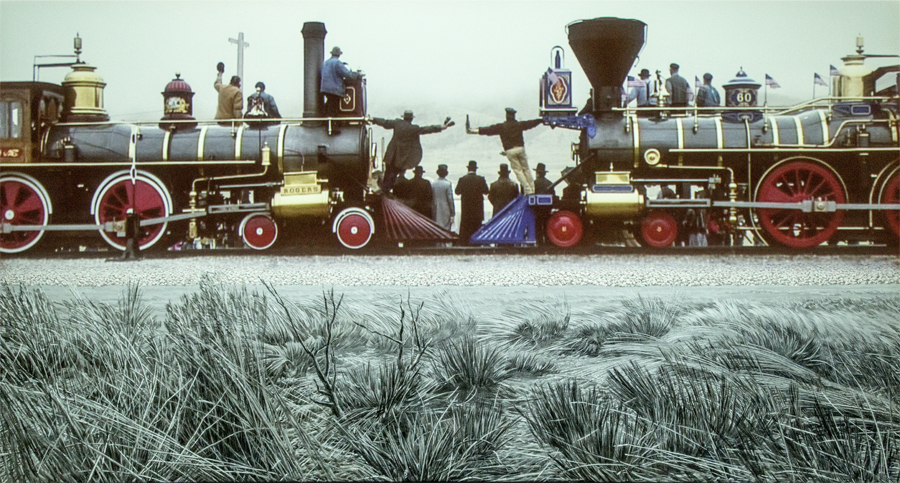 Zhi Lin: Chinaman's Chance on Promontory Summit
Through June 7 @ Kimball Art Center
Internationally acclaimed artist Zhi Lin confronts the lost history of the Chinese workers who built our nation's transcontinental railroads. This exhibition is presented during the 150th anniversary of the Golden Spike, the ceremonial final spike to join the rails of the first transcontinental railroad.
Coney Island: Visions of an American Dreamland 
Through May 25 @ Park City Museum
From the Park City Museum:
"The exhibition brings to life the excitement of Coney Island, showing visitors how its magnetic world of attractions has become a touchstone for American mass culture and popular recreation.  Adapted from the Wadsworth Atheneum Museum of Art's flagship exhibition Coney Island: Visions of an American Dreamland, 1861–2008, this new traveling exhibition from NEH on the Road will explore America's playground as a place and as an idea, examining its persistent presence in the American imagination."

The Chinese Helped Build The Railroad – The Railroad Helped Build America Exhibit
Through June 1 @ Park City Library
We've just celebrated the sesquicentennial anniversary of the joining of the Trans-Atlantic Railroad in Utah, learn more about the people who actually helped build it. From the library: "The Chinese Helped Build the Railroad. The Railroad Helped Build America" tells the transnational history of that railroad through past and present images of sites on a railroad line that required the labor of thousands of Chinese workers to complete."

UPCOMING EVENTS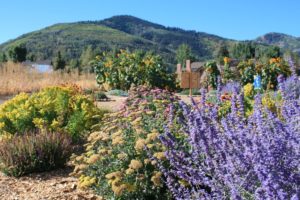 MAY → CONNECT Summit County Mental Health Awareness Month Events
May 30 → Feed the Bees: Perennial Pollinator Class @ Park City Nursery
June 1 → National Trails Day
June 2 → Park Silly Sunday Market begins
June 2 → Seeds of Change (Summit Community Gardens Fundraiser) @ Myrtle Rose in Newpark
June 12 → Wednesday Farmer's Markets begin @ Park City Mountain's Silver King parking lot
June 14 → Deer Valley & Canyons Village Summer Opening Day
June 19 → Grand Valley Bank Community Concert Series begins 
June 22→ Savor the Summit @ Park City's Historic Main Street
June 22 → Summer Color Run @ Willow Creek Park
June 22→ National Backyard Campout @ Trailside Park
July 3 → July 3rd Fireworks & Celebration | Canyons Village 
July 4 → July 4th Parade, Celebration, and Fireworks | Park City
July 6 → Canyons Village Summer Concert Series begins
July 7 → St. Regis Big Stars, Bright Nights Summer Concert Series begins
July 17 → Run-a-Muk Clean-Up @ Run-a-Muk Dog Park
July 19 → Basin Recreation Blood Drive @ Basin Rec Fieldhouse
July 19 → Pie N' Beer Mountain Miles Run @ Basin Rec Fieldhouse
July 20 → Basin's Backyard Bash @ Willow Cree Park
July 20 → Movie in the Park @ Ecker Middle School
Aug 10 → Drive-in Movie in the Park @ Prospector Square, Lot K
Aug 10 → Back to School Glow n' Go Run @ Willow Creek Park
Aug 23 → Trailside Bike Park Shred-n-BBQ @ Trailside Bike Park
Aug 23 → Movie in the Park @ Trailside Park (upper field)
Aug 24 → Art on the Trails @ McLeod Creek Trail
Sept 07 → Run for Recreation @ PC MARC to Basin Rec Fieldhouse
Sept 25 → Swing for Sports Golf Tournament Fundraiser @ Canyons Golf Course

---
The Colony at White Pine Canyon is the largest gated ski-in / ski-out community in the United States. Our land spans 4600 acres, and approximately 90% of it will always be preserved as open space.

In winter, enjoy exclusive ski and snowboard access to one of North America's largest mountain resorts, Park City Mountain. In spring, the snow melts to reveal an amazing network of hiking, biking, and horseback riding trails, connecting to more than 400 miles of single-track trails throughout the surrounding area.

The Colony is just 35 minutes from Salt Lake International Airport and 5 minutes to Park City's historic Main Street, home to the Sundance Film Festival and world-class dining and shopping.