The Yurt – 2017/2018 Season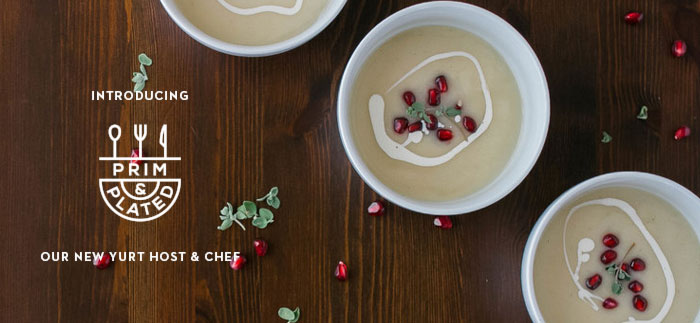 THE YURT IS OPEN
Prim & Plated will be the hosts for this year's winter operation at the Yurt located to the North end of the Quicksilver Gondola. Our normal operating hours are listed to the right.
Be sure to join us for an exclusive once-in-a-lifetime dining experience at Plated in the Pines dinners. Or see other services we offer to Colony homeowners below.
PLATED IN THE PINES
Prim & Plated is offering tickets to an exclusive once-in-a-lifetime dining experience held at The Colony Yurt. Plated In The Pines are multi-course plated dinners that will have a menu that is available for one night and one night only. Abby Tucker, the executive chef and COO at Prim & Plated will explain the inspiration behind each and every dish, along with the ingredient history, making it not just a delicious meal, but memorable and educational experience. These dinners will be available for the first 30 people who purchase tickets, but will require at least 15 seats for actual operational service. The Colony Homeowners have the opportunity to purchase all tickets at the same price per person for their own private event.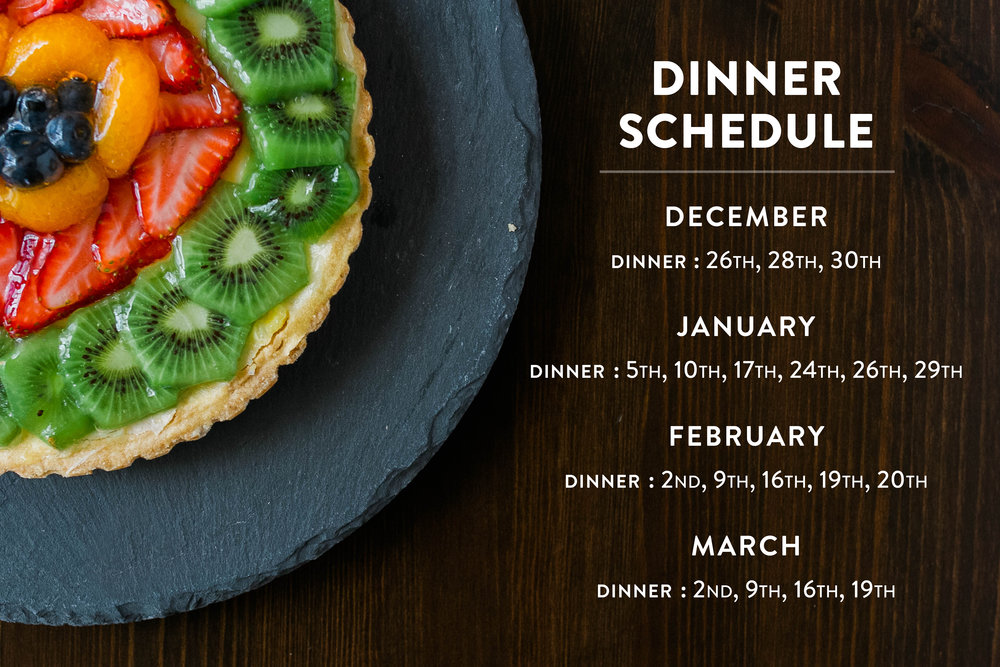 ALSO OFFERING
MULTI-COURSE PRIVATE DINNERS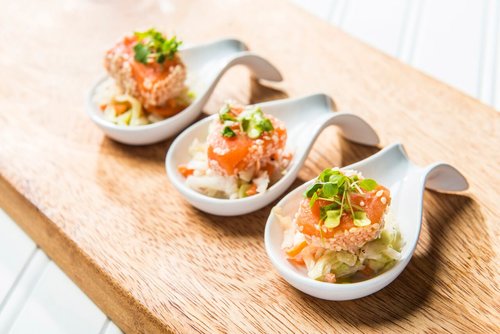 Prim & Plated specializes in creating a special, once-in-a-lifetime menu for you and your guests. This service style is incredibly similar to the Plated In The Pines Dinners offered at The Yurt, but instead, can be made completely private and in your home. We provide the service, the dishware, the drinks, the food, you name it, we got it. The se are not just prepared meals, these are professional and exquisite dining experiences that are a fun way to host any private event. Colony Homeowners have the opportunity to host their very own private Plated In the Pines Dinner in the Yurt.
APRÈS SKI FOOD & BEVERAGE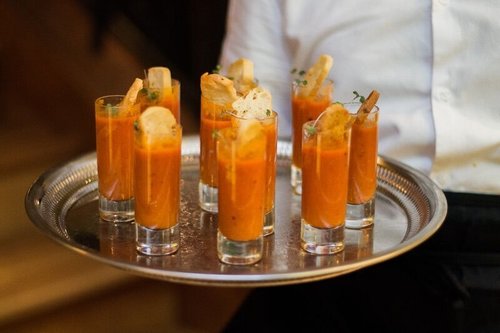 Nobody hates the headache of having to worry about their guests food intake after they've spent the entire day on the slopes, that's why Prim & Plated will be offering prepared après ski platters. We are working with Beehive Cheese in Heber Valley and Creminelli Meats in Salt Lake City to create the absolute best charcuterie board you can imagine. These, along with other plattered food options will be available for order for all Colony Homeowners. These items will be delivery daily.
PRIVATE CHEF SERVICES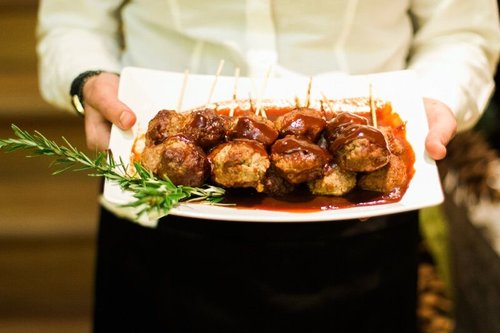 We are available for complete food service in your home, with a one-on-one private chef. Our private chefs will be there from start to finish, with the option to have somebody there serving you and your group breakfast, lunch, and dinner. These chefs are specialized in dietary needs and restriction, making it their responsibility to accommodate to everything you may need to fit your diet.
These services will only be available for groups under 20.
MEAL DELIVERY & PREPARATION KITS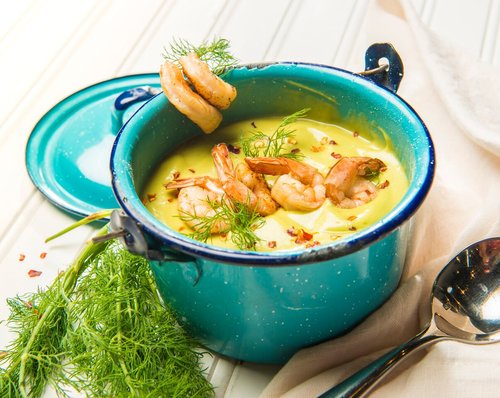 We want to make sure we find a spot in every category for the homeowners at The Colony. This service will be an eye-catcher for the host who likes to prepare meals themselves. Similar to Hello Fresh or Blue Apron, Prim & Plated will be offering meals that are scaled out with a recipe and instructions on how to prepare them yourselves. For example, if you're looking for chicken pot pie for 5 people, we will send you the perfect amounts of chicken breast, veggies, pie crust, and cream mixture so you will be the one who can take the credit for the delicious end product.